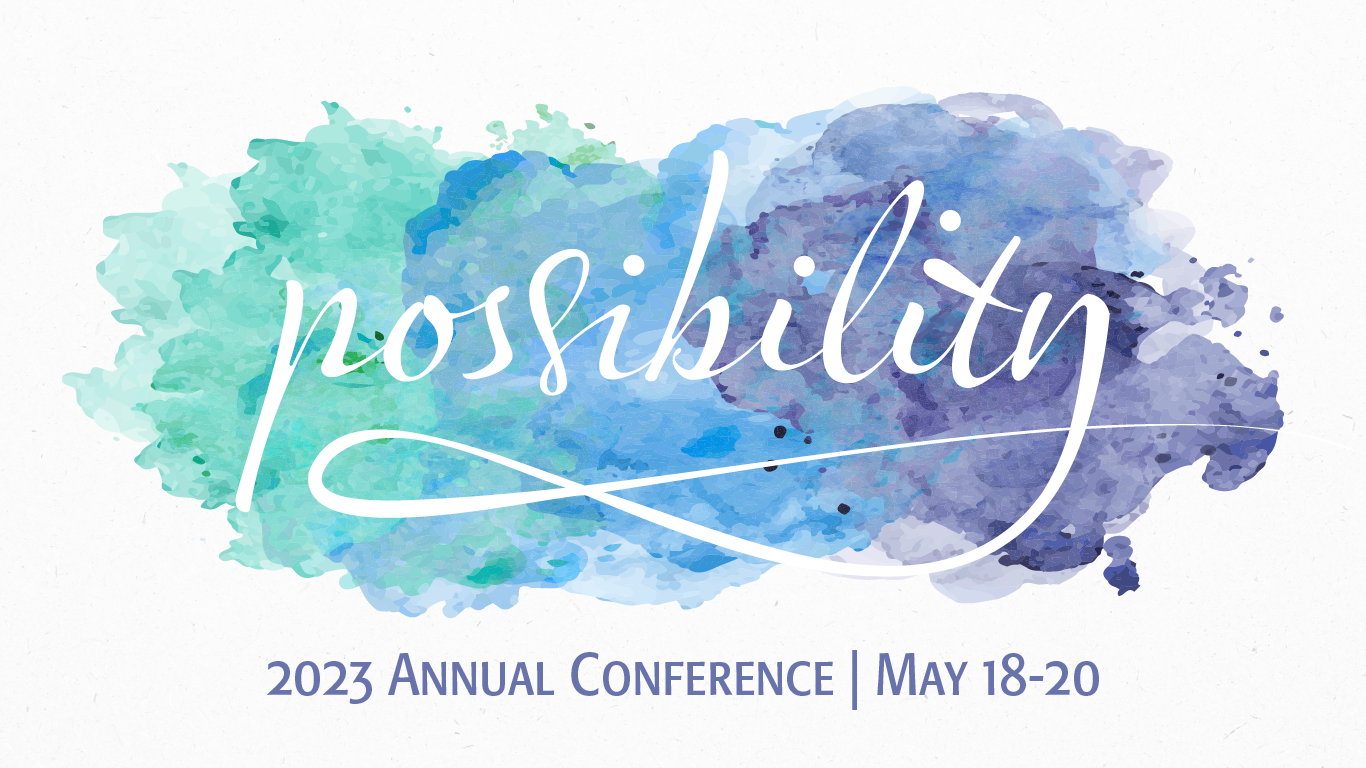 "For mortals it is impossible, but for God all things are possible." Matthew 19:26
2023 Annual Conference Theme Reveal
Message from the Conference Secretary
Dear Friends in Christ,
We are looking forward to the 2023 Annual Conference for The United Methodists of Eastern Pennsylvania that will take place May 18-20 at the Greater Philadelphia Expo Center in Oaks, PA. Planning continues and we will keep you updated.
Among the important aspects of our annual conference session are the reports and legislation. We need your support regarding legislation and reports.
To assist in this process, the Conference Secretary has requested all legislation and reports be submitted by February 1, 2023.
Resolutions are to be submitted through the conference website as a Word document attachment (.doc or .docx format). Anyone submitting a resolution is expected to attend the Annual Conference.
The 2023 Pre-conference Workbook will be available online in April 2023.  
If you have questions concerning the procedures for submitting legislation and reports, please contact me directly at conferencesecretary@epaumc.church.
May you, your families and congregations be well, embracing peace and hope during this Christmas season.
In Christ,
Rev. Jacqueline Hines, Conference Secretary
United Methodists of Eastern Pennsylvania