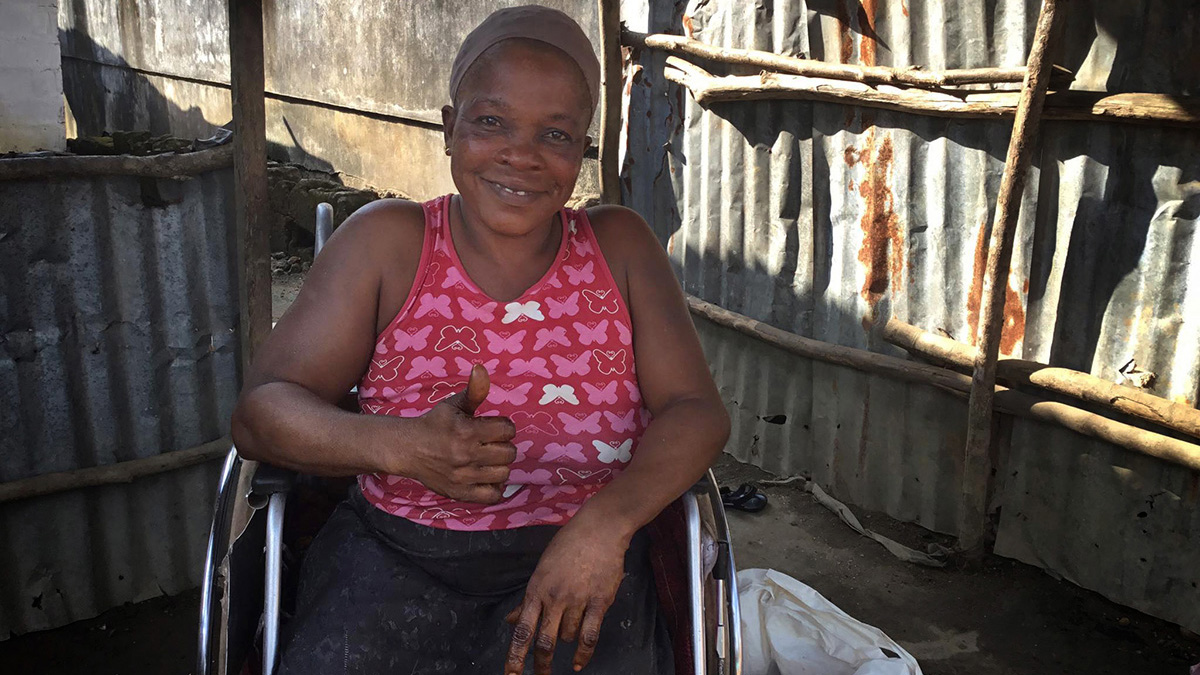 "This wheelchair is my Mercedes-Benz," said 55-year-old Alice M. Nyankolor.
She said her movement is no longer restricted, adding, "All I have to do is go to the bus station check-in and upload my wheelchair and off I go."
Nyankolor was among 50 people who received a new wheelchair shipped by Asbury United Methodist Church in Allentown, Pennsylvania, through its Barrels of Love ministry. The program provides semiannual shipments of clothing, medical supplies, textbooks and more.
To distribute the goods, the church collaborates with Healthy Women, Healthy Liberia — a United Methodist Global Ministries Advance program — founded by former Global Ministries missionary Dr. Christiana Hena, who returned to her native Liberia in 2012.
Nyankolor said the gift of the wheelchair is a blessing to her and other individuals in her situation.
Residing in the hilly community of Kakata, in Margibi County, she said it is a painful experience not to be able go where she wants. Read More