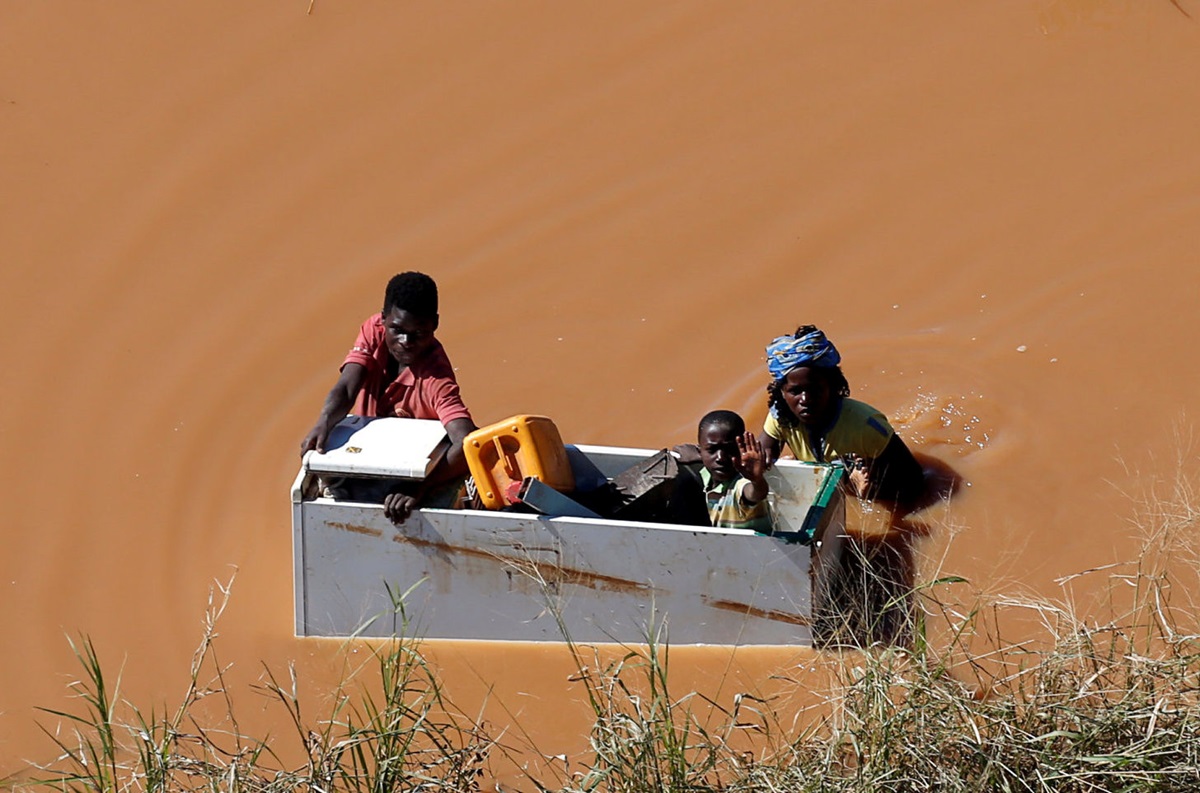 United Methodists are starting to respond to those affected by Cyclone Idai, which left devastation in parts of three African countries and killed 500 people, with hundreds more still missing.

The United Methodist Committee on Relief has allocated three $10,000 grants for immediate, emergency short-term funding to meet basic human needs in Mozambique, Zimbabwe and Malawi. Those needs include water transportation and storage for drinking, cooking and personal and domestic hygiene, along with temporary shelter.

"We're assessing and working with our disaster management coordinator in the field," said Laurie W. Felder, UMCOR's director of international disaster response. Learn more…

'We thank God because we are alive'
Church members at Malanga United Methodist Church joined sister churches in the ecumenical Mozambique Christian Council for a Solidarity Worship Service March 22 to provide support to survivors of Cyclone Idai.
Under the leadership of the Rev. Arlindo Muduma Francisco, director of ecumenical affairs for the council, people gathered to pray and donate money and goods to assist their brothers and sisters affected by the heavy storms in the central region of Mozambique, mainly in the cities of Beira, Chimoio, Tete and the surrounding villages.
The death toll from Cyclone Idai, which made landfall in Beira on March 14, rose to 750 people across Southern Africa, with more than 446 reported dead in Mozambique, according to Celso Correia, the country's Minister of Land and Environment.
The Rev. Eurico Gustavo, a United Methodist communicator based in Beira, said recovery efforts are beginning in the hard-hit city. "Material things are destroyed and we lost even our dear ones, but we thank God because we are alive and we'll carry on," he said.
Mozambique Area Bishop Joaquina Filipe Nhanala, who was in the North Conference and unable to attend the solidarity service, issued a statement on the disaster and relief efforts.
The bishop expressed gratitude for the support of churches and the United Methodist Committee on Relief, which issued a $10,000 grant last week for emergency short-term funding to meet basic human needs in Mozambique. UMCOR also allocated $10,000 grants for Zimbabwe and Malawi, which were affected by the storms.
Learn more…
Church mobilizes to help cyclone survivors
Cyclone Idai left a path of destruction in Mozambique, Zimbabwe and Malawi, killing at least 180 people and damaging United Methodist schools, churches, hospitals and homes.
The cyclone made landfall near Beira, the fourth-largest city in Mozambique. While 84 deaths have been reported in the country, Mozambique President Filipe Nyusi said March 18 that the death toll could reach 1,000, according to a BBC report.
"Everything indicates that we can have a record of more than 1,000 dead," Nyusi said in a national radio address on Monday, adding that "100,000 people are in danger."
Thousands of families have been displaced in the Sofala, Zambézia, Manica and Inhambane provinces. The United Methodist Church's three annual conferences in Mozambique are working to support survivors by collecting money and other donations. Learn more…