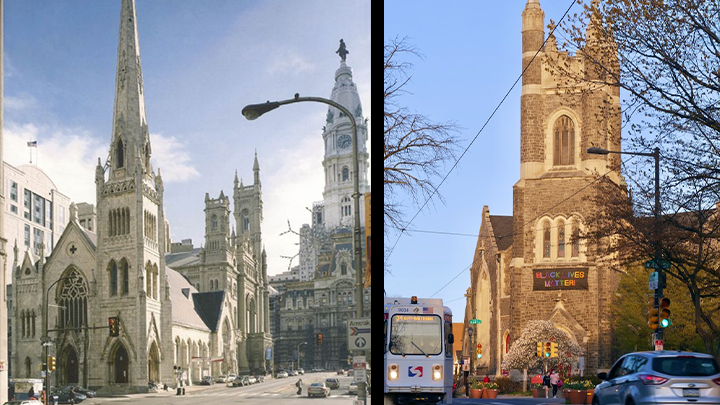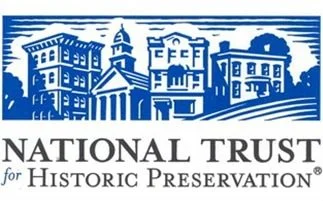 See new content and links at the end of this story, posted Nov. 19.
Two Philadelphia United Methodist churches—Arch Street and Calvary UMCs—will receive grants from the National Fund for Sacred Places, which awards capital grants and other support to community-serving congregations across the country.
The fund, a collaboration between Partners for Sacred Places and the National Trust for Historic Preservation, provides capital and planning grants, training, technical assistance coaching. Its goal was to award roughly 50 houses of worship a total of $10 million over four years. Now, with additional funding of almost $15 million from the Lilly Endowment, Inc., the National Fund may award grants and training and resources to an additional 50 congregations through 2023.

Arch Street and Calvary were among 15 National Fund church awardees—and the only ones in our region—to receive over $2 million total in 2021. The highly competitive program supports congregations with buildings that have historical significance and architectural character. Those churches must "play essential roles in meeting the larger social, economic, and spiritual needs of the communities they serve.
"We are honored and thrilled to be among the churches selected nationally to receive this award," said Calvary's pastor, the Rev. Tim Emmett-Rardin. "Our congregation has a rich legacy engaging the intersection of spirituality and justice; and our building has long served as a vibrant center of community activity. Working with various neighborhood partners, we look forward to further expanding the flexibility, accessibility and sustainability of our historic space – and so to further deepening our commitment to community ministry and ongoing efforts for justice and peace."
"During these uncertain and turbulent times, both large and small congregations are being challenged to care for and share their historic buildings in new ways that benefit both members and their larger communities," said Bob Jaeger, President of Partners for Sacred Places. "The Fund recognizes their contributions and seeks to support their efforts."
He described the 15 sacred places as "more than beautiful houses of worship. They are irreplaceable civic assets that provide invaluable resources to their communities, sharing space for everything from COVID-19 vaccinations to nutritional food programs and child care programs."
"Considered a brave space for justice-seeking and a caring place for the city's most vulnerable, Arch Street United Methodist is a "sanctuary church" that puts its worship to work, supports community-based activism and delivers daily activities that promote wellness and human dignity for all," said the Rev. Robin Hynicka, lead pastor. "Restoring the 'People's Steeple' is essential to sustaining and expanding the congregation's capacity to influence the whole city and region to become a more just, loving and peaceful place."
EPAUMC Bishop John Schol spoke, along with Hynicka, at a press conference Wednesday, Nov. 17, to announce Arch Street UMC's grant and its goal to raise additional funds for restoration of its steeple and facility.
"As United Methodists, preserving historic buildings is a commitment to our devotion to adding beauty to communities and providing touchstones to the work of past generations," wrote the bishop in a press release. "Preservation of Arch Street United Methodist Church's tower serves as a beacon of this congregation's and United Methodism's commitment to serve the residents of the City of Philadelphia, especially through ministries with the poor, homeless and immigrants."
As the active church continues to "advocate for justice and mercy in City Hall and downtown courts," he added, "Today, we mark this date as a sign of thanksgiving for our past and hope for the future."
"Sacred places function as hubs for social service programs, the arts, and are vital to human belonging," said the National Fund in announcing the grants. "Many of these aging and architecturally complex facilities require increasingly diverse streams of funding to be sustained as centers of community life in the 21st-century." Learn more…
Read the Philadelphia Inquirer article:
Due for Repair: Arch Street United Methodist Church seeks to restore its spire and fund other updates.. Also view video of the Nov. 17 press conference: https://www.facebook.com/archstreetumc/videos/551922639213005 .