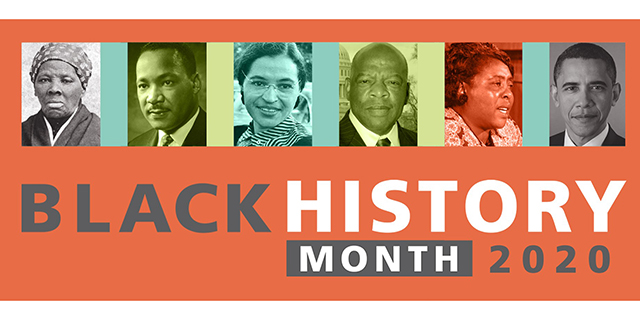 By Bishop Peggy A. Johnson
As we celebrate Black History Month it should be noted that trailblazers were a significant part of the Civil Rights movement in this country.
Had there not been courageous people who took a stand and moved forward in the face of discrimination and hostility, we as a nation would never have made any progress. It is true of every social justice movement in all of history. Such was the case of a 14-year-old girl named Carlotta Walls.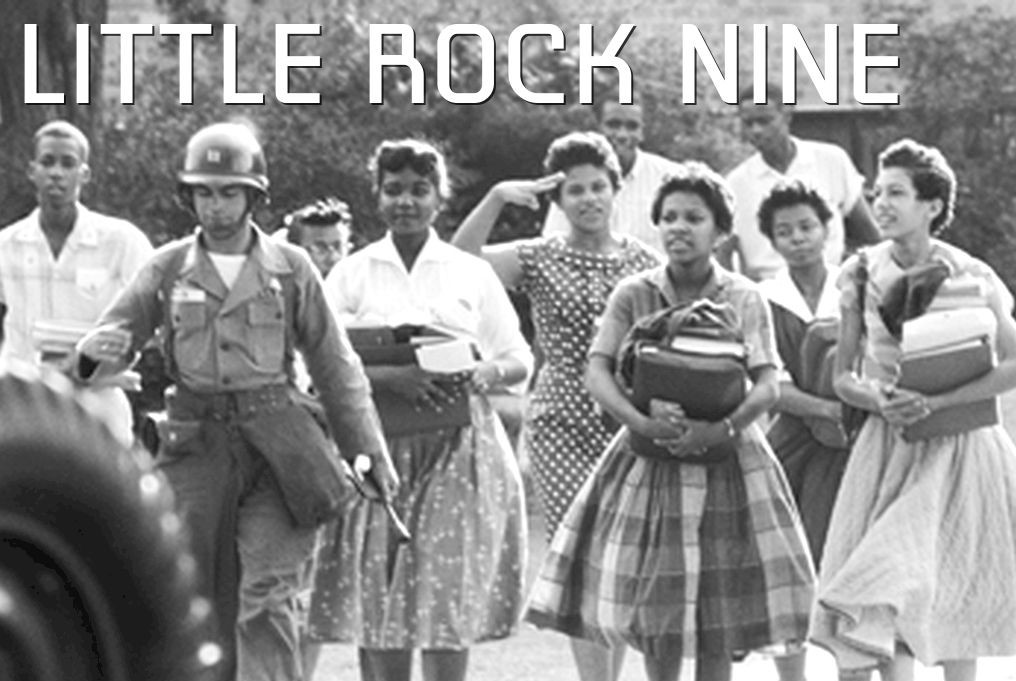 In 1954 the Supreme Court ruled in "Brown v. The Board of Education" that there must be integrated public schools. Carlotta was the youngest member of the "Little Rock Nine," a cadre of brave, black students who volunteered to be the first to enter Little Rock Central High School in Arkansas's capital city, in 1957.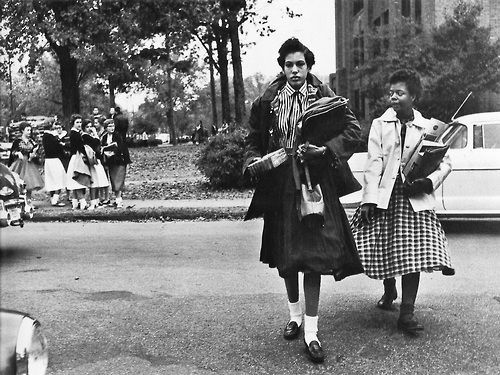 In her book Worn on This Day, Kimberly Chrisman-Campbell explains that Carlotta's great-uncle gave her money to buy new clothes for her first day of school. She went to a downtown department store and found a matching blouse and skirt with an alphabet print, to signify her love for learning. That outfit was likely one of the only bright spots amid the shadows of hatred that Carlotta and the others would face in the days to come.
On the first day of school a mob of segregationist protestors accosted the nine students. The National Guard had to escort them to class. They were not allowed to participate in extra-curricular activities and were constantly harassed in lunch lines and in the hallways.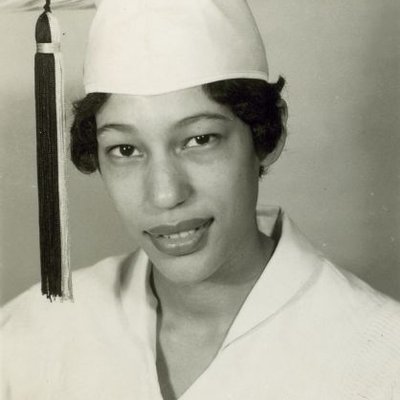 Officials actually closed the school for a year, trying to circumvent the court order. However the following year Carlotta and her brave companions continued to attend Central High School. She finally graduated in February of 1960, but her family's home was bombed a few months later.
So acrimonious were the protests against these trailblazing young scholars that Carlotta's father was unable to find employment, and the family had to move out of state.
How sad, how mean, how painful was this dark chapter in our nation's history! And sadly, discrimination and segregation is still a harsh reality in our society today. But progress has been made. It happens through the courage of trailblazers, who are armed with determination and reliance on God's Holy Spirit.
In the history of the church we know of similar egregious stories of discrimination and persecution against those striving for basic human equality and also equity. Victory comes when people of faith are willing to face with integrity the rejection and pushback they face and the stubborn resistance to doing what is right.
They continue on with their mission without giving up. And they depend on God to guide and care for them in the storm.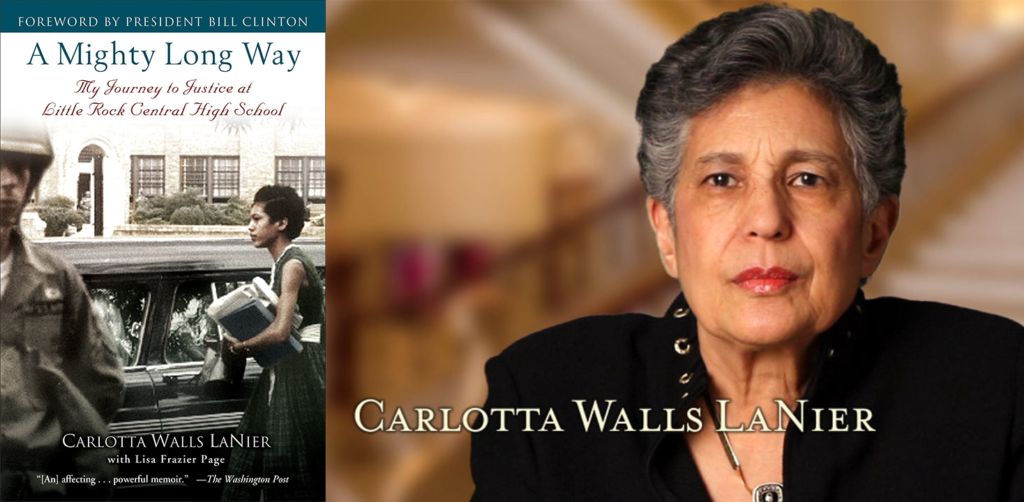 I salute Carlotta Walls during Black History Month in February. She was one of many trailblazers for civil rights and equality. Behind her came many others who had an easier way because she pushed open the door.
Where can you be a trailblazer for justice for those who need you now and for those will come behind you?
Want to know more?
Learn more about Carlotta Walls Lanier and the Little Rock Nine school desegregation experience from this video, Carlotta Walls Lanier Tribute, produced by Justice High School, and from Lanier's own account in A Mighty Long Way: My Journey to Justice at Little Rock Central High School by Carlotta Walls Lanier and Lisa Frazier Page.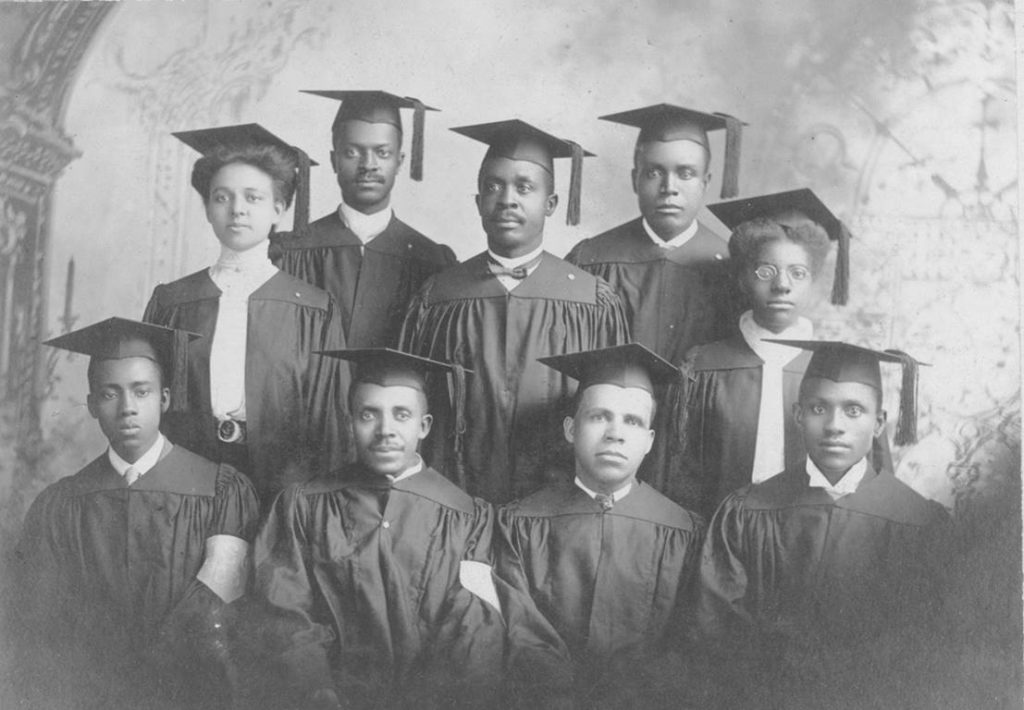 United Methodist Black History Quiz
Test your knowledge of black history in the UMC with the United Methodist Black History Quiz.  Too often, the accomplishments of African Americans have not received adequate notice in U.S. history books and classrooms. That is why historian Carter Woodson first proposed a weeklong focus on black history in 1926. The first U.S. celebration of Black History Month happened decades later. 
UMCom invites us to take a short quiz about African American history in the U.S. and in The United Methodist Church and to also share the link with others and compare scores! After you take the quiz, review the complete answers and learn more. Download, print and share this Black History Quiz with your church, family and friends!