Editor's note: According to news reports, leaders of the United Methodist Church announced in January that they've agreed to a tentative plan to split the church into two sub-denominations — one that'll permit gay marriage and gay clergy, and another that'll stick to "traditionalist Methodist" teachings. A local pastor responds.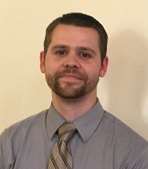 By Rev. Daniel Meader
It is often a wonderful thing to see the United Methodist Church making headlines in local and national news media outlets.
It often points to an important ministry being done, food offered to the poor and hungry, or fantastic work being completed by its division for natural disaster response, UMCOR.
Its latest obtainment of attention however, was not so wonderful.
In fact, it compelled me, a local pastor of three churches within the denomination, to make an announcement before service on Jan. 5, immediately following the news outbreak.
"No, the United Methodist Church has not split … yet."
Confusion and disarray seemed to be coming from all directions, as some major news networks, perhaps a little overzealous in their reporting, made the stunning claim that the United Methodist Church, one of the top three largest Protestant denominations in our country, has made the decision to split over the debate on LGBTQ rights within the church.
The news stemmed from one of the newest proposals, submitted by, according to a statement from Bishop Peggy Johnson "a diverse group of 16 key United Methodist leaders along with a professional mediator."
This proposal, it being just that, presented a solution to an ongoing debate, in which the denomination would split, and those with a "traditional" or conservative theology on the issue would be permitted to gracefully exit the denomination, and embark on forming their own branch of The United Methodist Church.
The initial release came on Jan. 3 from the council of bishops, laying out the details of the proposal, titled the "Protocol of Reconciliation & Grace Through Separation."
The letter was clear in that the protocol was in no way an official declaration, and was merely one step toward finding a peaceful way forward amid such division within the denomination.
The release of this letter, the first proposal in which a clear split was laid out, sent shock waves through the media, and churches. Its impact was such that the Bishop Peggy Johnson was quickly compelled, as was I, to address the rumors that were circulating.
"What do we do in the meantime?" Bishop Johnson asks. "Dispel any rumors that we have already "split" as a denomination."
This letter was also clear, nothing has been decided, and nothing is official, nor will anything be, until voted on by elected delegates in May of this year, 2020.
So despite what a quick Google search of "United Methodist Church" may tell you, let me be clear, it has not split … yet.
Until then, I believe I speak on behalf of all local church leadership when I say; the work continues.
While we brace for the turbulence that is likely to come, we strive in our communities to provide a helping hand to the needy, a community of love and support for those who are hurting, a place of healing for those stricken with strife and grief.
Regardless of what happens in the future, the work of the church is often done on the local level.
At all three of the churches I serve in Summit Hill, Coaldale, and Weatherly, we continue to do our best to maintain our mission, and fulfill in spirit and attitude the slogan of our denomination: "Open hearts, open minds, open doors."
The Rev. Daniel Meader is a pastor at the United Methodist Churches in Summit Hill, Coaldale and Weatherly United Methodist Churches.