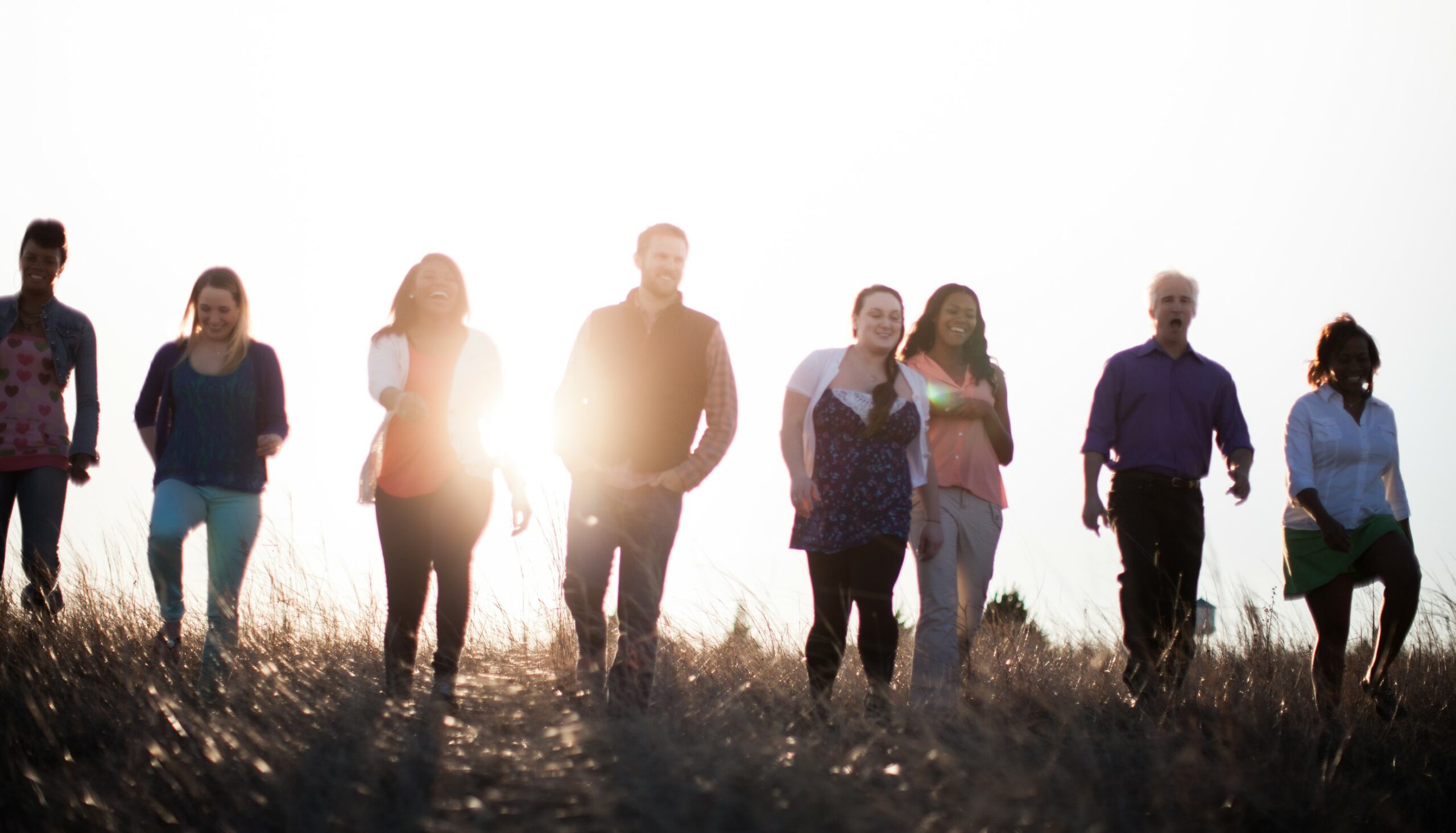 "Since we are surrounded by so great a cloud of witnesses,…let us RUN." (Hebrews 12:1)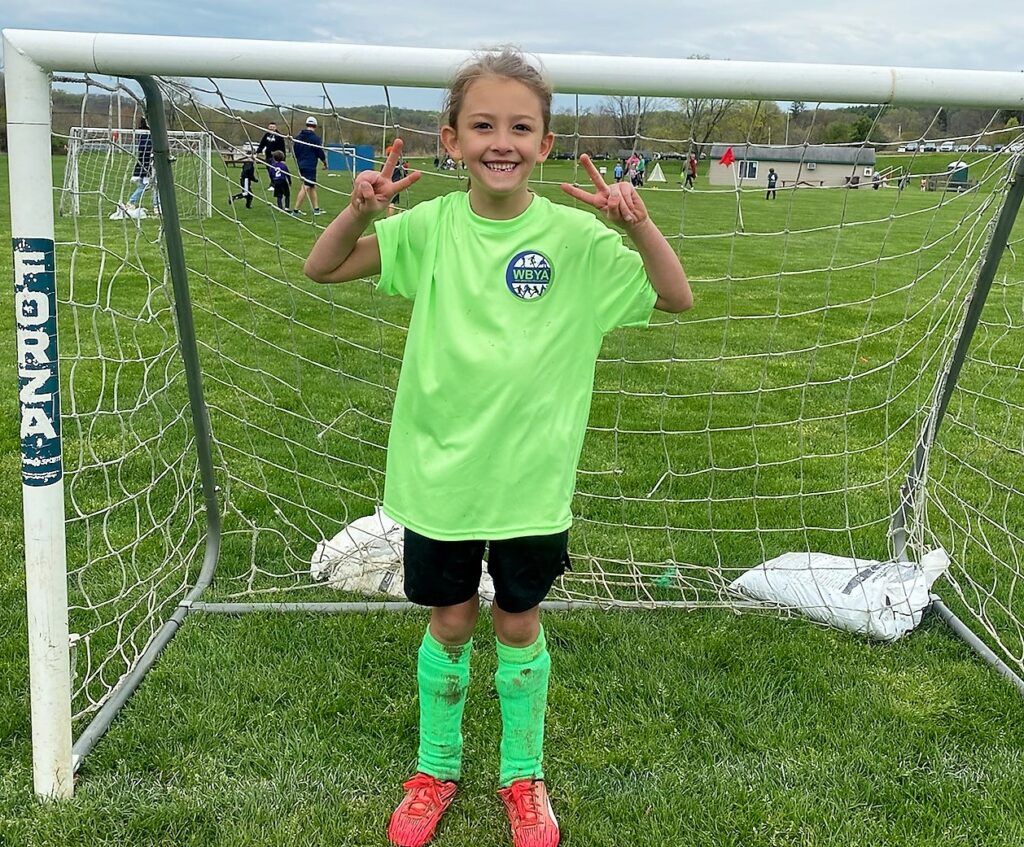 When my granddaughter Mia scores an occasional goal during a soccer match, there is jubilation on the sidelines—her father, her grandfathers, all the wives and mothers unsuccessfully masking their absolute delight at her success.
Mia is a 7-year-old playing in the Ages 7-to-9 league, boys and girls together. She's pretty modest about any individual accomplishment for herself and self-controlled whenever it does occur. But the wide swath of adult cheerleaders on the sidelines is practically unmanageable.
Who's cheering for you in your life? Or, for those of us in leadership roles (which is each of us, at some level), for whom are you cheering? An absolutely critical leadership skill in any successful organization is the genuine capacity and unrelenting desire for each team member's success. Not simply a desire that organizational goals move forward, but that each worker's—each partner's— personal sense of satisfaction and worthiness is accomplished in the process.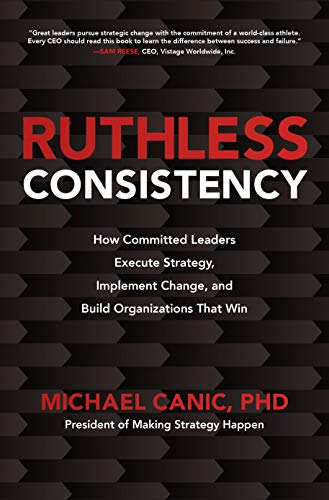 The leader's task is to equip team members for success and to cheer authentically as it occurs. "Don't align their hearts and minds with winning," says Michael Canic in Ruthless Consistency: The Foundation of Success, "if you're not willing to provide them with the knowledge, skills, resources and authority to make it happen." (p. 123)
True leaders champion the success of others
In a sport-crazed society, we speak of "champions" primarily as winners (a noun) who have surpassed all other rivals. But a secondary definition (as a verb) is to advocate unfailingly for the success of someone else. The best leaders champion the success of everyone on the team.
In her biography about her grandfather Winston Churchill, Celia Sandy highlights the British prime minister's eloquent communication style, which built up and affirmed the citizens of England. Comparing him with his World War II German rival (also famous for his speechmaking), Sandy says, "Hitler could persuade you that he could do anything; but Churchill could persuade you that you could do anything." (21 Great Leaders: Learn Their Lessons, Improve Your Influence, by Pat Williams, p. 52)
Leaders in winning organizations pierce through their strategic plans to see people…to support them, value them as human beings (Canic, p. 254). Your people may not remember what you do, but they sure will remember how you make them feel. If you've worked for different bosses through the years, then you may know the difference!
Celebrating saints who cheered for our success
In this month of November, beginning with the Church's celebration of All Saints Day, I think about those on the sidelines of my life who have authentically and tirelessly cheered for my success. I've tried to be that kind of leader for others.
And pastors, I wish for you to be that kind of leader for your flock today. The race set before us these days, as individuals and as a Church, can be daunting. But for the sake of the mission, we must run that race with perseverance, looking to Jesus and always encouraged by the clouds of witnesses, both sainted and alive, that are ever so ready to cheer us on.
*The Rev. Steven Morton is the EPA Conference's Leadership Development Manager. He spearheads our new Pathways to Congregational Fruitfulness & Health Initiative.
Questions for reflection

:
1. Who are, or were, your champions, cheering for you in your life's endeavors?
2. For whom are you a champion, cheering them on to success?
3. What "saints" in the Christian faith can you recall who authentically championed or encouraged others?

Read other essays on Leadership, authored by Bishop John Schol
Direction: A Key Ingredient for Successful Leadership – Part 1: Vision
Direction: A Key Ingredient for Successful Leadership – Part 2: Mission