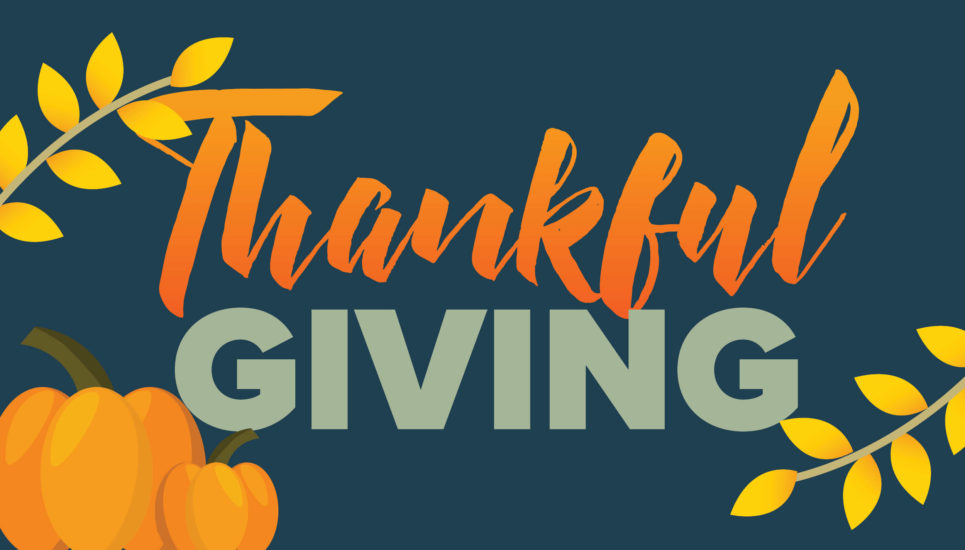 In all this, I have given you an example that by such work we must support the weak, remembering the words of the Lord Jesus, for he himself said, 'It is more blessed to give than to receive.' Acts 20:35
The apostle Paul was departing for Jerusalem to preach the gospel; but he stopped off at Ephesus, where he had planted a church and had ministered longer than in any other place. He called together the elders of the church and gave them these words in one of the most impassioned sermons in Scripture.
During this Thanksgiving week we give thanks for all that we have received from God, blessings too numerous to count. But many of us engage in and give to support ministries that remind us that Thanksgiving is really about Thankful-giving. Such is the spirit when turkeys and dinners are given away or served to those who lack resources. And such is the spirit of the appeals for donations on Giving Tuesday, Nov. 29, and others that will come throughout the rest of the year.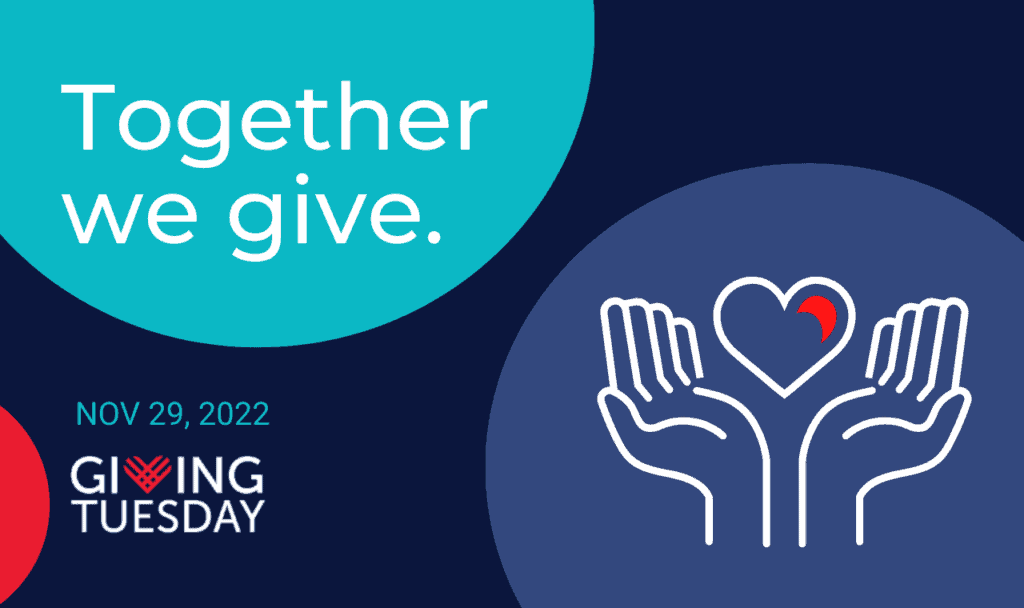 Indeed, Thanksgiving is more than just a holiday, more than just a season of gratitude and generosity to end the year on a good note. No, it is a way of life that we should live all year long. It is more like Thanks-living.
Thanksgiving comes just a month before Christmas, when we will give and receive gifts in a season busy with advertising and commerce, with lots of cheerful buying and selling. But we can easily lose sight of the reason for the season, which is not the many gifts we can buy for others or for ourselves. It's the one gift of Jesus Christ, the ultimate gift that our God gave and continues to give to us, a gift that keeps on giving every day, in countless ways. That's the gift I'll be most thankful for on Thanksgiving, on Christmas, and every day for the rest of my life.
Gratitude should inspire generosity
Our gratitude for that miraculous gift of immeasurable value should be what most inspires our own generosity, not only our giving thanks, but also our thankful giving.
When we show up for Thanksgiving dinner somewhere, most of us bring our one or two side dishes to add to the table. But when we sit down to eat, there's a whole tableful of other dishes, a sumptuous feast, possibly including leftovers to take home with us.
In other words, we eat much more than we bring. What we bring to the table—what we give to the feast—is multiplied. So, we are blessed to receive only by our giving. We give a little, and then we gain a lot. And thus, it is more blessed to give than to receive, because without the sacrificial act of giving, we might never receive. In other words, our generosity leads to our gratitude.
In a sad but popular 1929 song titled "Why Was I Born?" Oscar Hammerstein II's lyrics begin with four profoundly existential questions, worthy of anyone's reflection: "Why was I born? Why am I living? What do I get? What am I giving?"
Blessed by what we give
Indeed, the final question may hold the key to answering the other three. We have heard the grateful testimonies of many disciples who ventured on mission trips to help others build or repair homes, schools and other necessities or to recover from disasters. They almost invariably confess that they went to give to others but discovered why they were living and were more blessed by their giving.
We are blessed by all the good things we receive. But we are even more blessed by what we give, when we give with grateful hearts, as our gratitude inspires our generosity.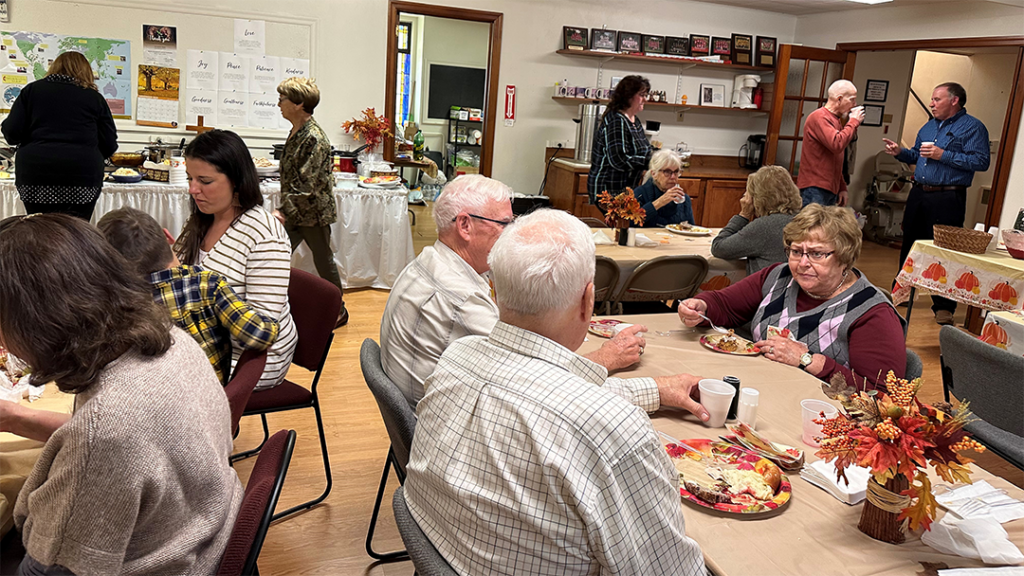 When we receive Christ into our hearts and into our lives, we are wonderfully blessed. But when we share Christ with others through our testimonies, our prayers, our songs and sermons, even our private conversations, then we become more blessed—twice blessed—by what we give, because the faith we share multiplies the faith we receive.
Likewise, the blessings we give multiply the blessings we receive because we serve a God who multiplies and who wants us to multiply. So, when God gives to us, God doesn't have just us in mind.
"Give, and it will be given to you," Jesus says. "A good measure, pressed down, shaken together and running over, will be poured into your lap. For with the measure you use, it will be measured to you." (Luke 6:38) And also, "Whoever sows sparingly will also reap sparingly, but whoever sows bountifully will also reap bountifully." (2 Corinthians 9:6)
Let us open our thankful hearts
We become more blessed by what we give because, just like the food we bring and the food we eat at the Thanksgiving feast, what we give is multiplied. When we receive, we open our hands. But when we give, we open our hearts. And our hearts are bigger and can hold much more than our hands.
So, let us open our thankful hearts to give and share blessings. Let us learn to not only celebrate Thanksgiving but also to dedicate ourselves to Thankful Giving
Rev. John W. Coleman has been EPA's Director of Communications since November 2013. He joins the new EPA/GNJ joint Communications Team as Editorial Manager beginning Dec. 1. He is also a licensed local pastor, serving Servants of Christ UMC in Philadelphia.