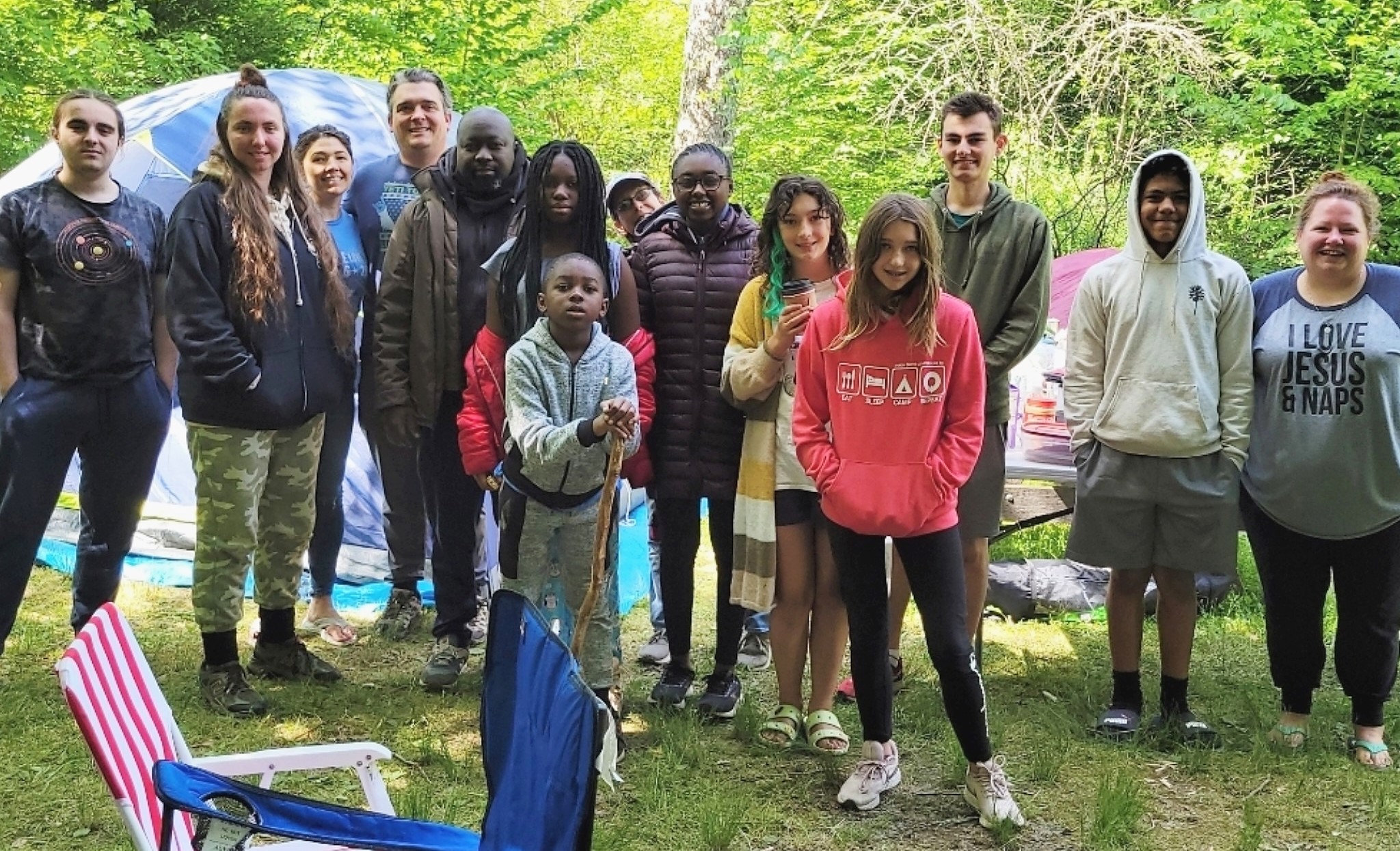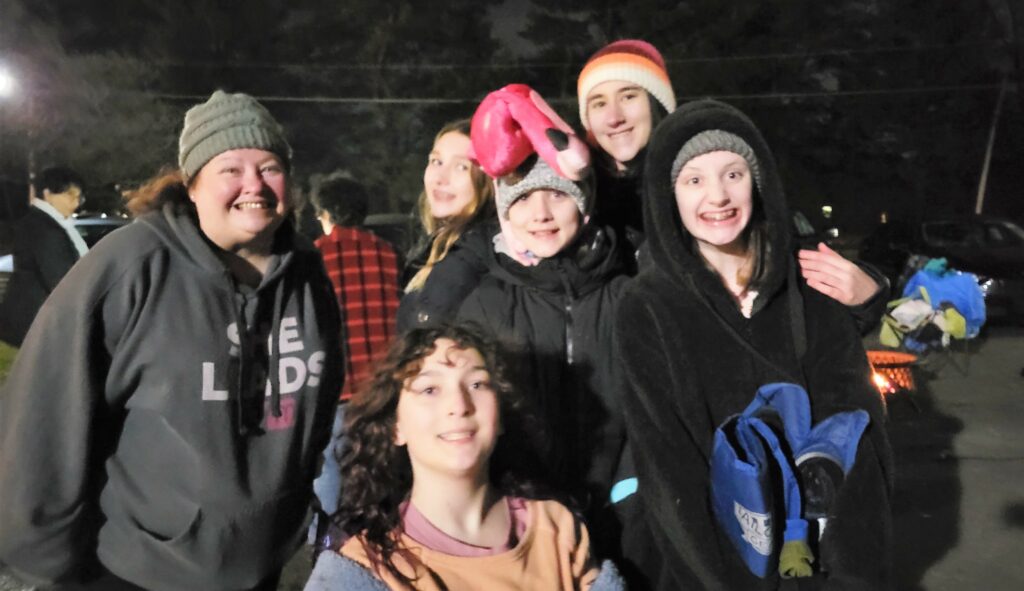 I have been in ministry with youth, young adults and families for over 25 years; and over time I have seen ministry with young people change as their needs have changed. Still, I felt there was more we could do.
When the pandemic hit, we had to make a drastic shift at Yardley UMC (YUMC). Our focus became creating supportive space for youth and young adults to be honest about their feelings and struggles. As we sat around fire pits and computer screens every week for two years, it became clear that we were meeting a need like never before.
From 2020-2022, we were gathering to share, listen, pray and support one another every week. I believe this is the change God was leading us to.
Through the Lower Bucks County Youth Network, I knew about Josh Ridder, who was doing similar heart-to-heart youth outreach at a church in Levittown. He was working with an organization named TreeHouse to help run their youth group. We met and talked about TreeHouse—their focus, purpose and structure. Soon it became clear that becoming a TreeHouse site is where God was leading us.
Give youth the ability to name their feelings
Their weekly support groups are structured to give youth the ability to name their feelings, share their experiences, see their value and empathize with their peers. It is exactly what our young people need right now. It is exactly what our world needs right now!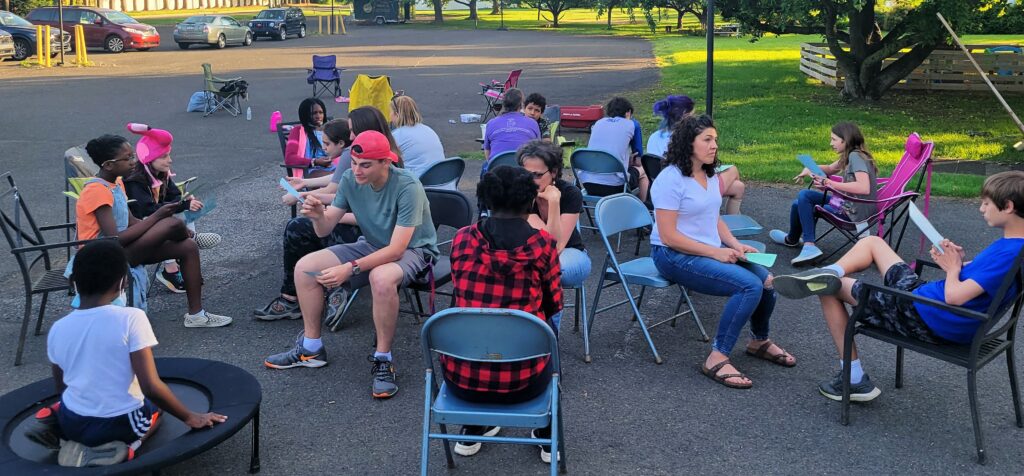 God is working in our area and doing great things. Last summer the Pennsbury School District's middle schools contacted TreeHouse Ministries' Mid-Atlantic Region to invite their leaders to connect with students. In October, I joined three other youth leaders to lead support groups in the middle schools.
We began with three groups, one in each school. In December we expanded to running seven support groups in three schools.
There is a cost to being a TreeHouse site; and there are fears I have about starting a new way of doing youth ministry at YUMC. However, I fully believe God is leading us. So, I signed up and went through the two-month training. Next, I trained all our leaders to lead support groups, so we could be ready to begin at Yardley in January.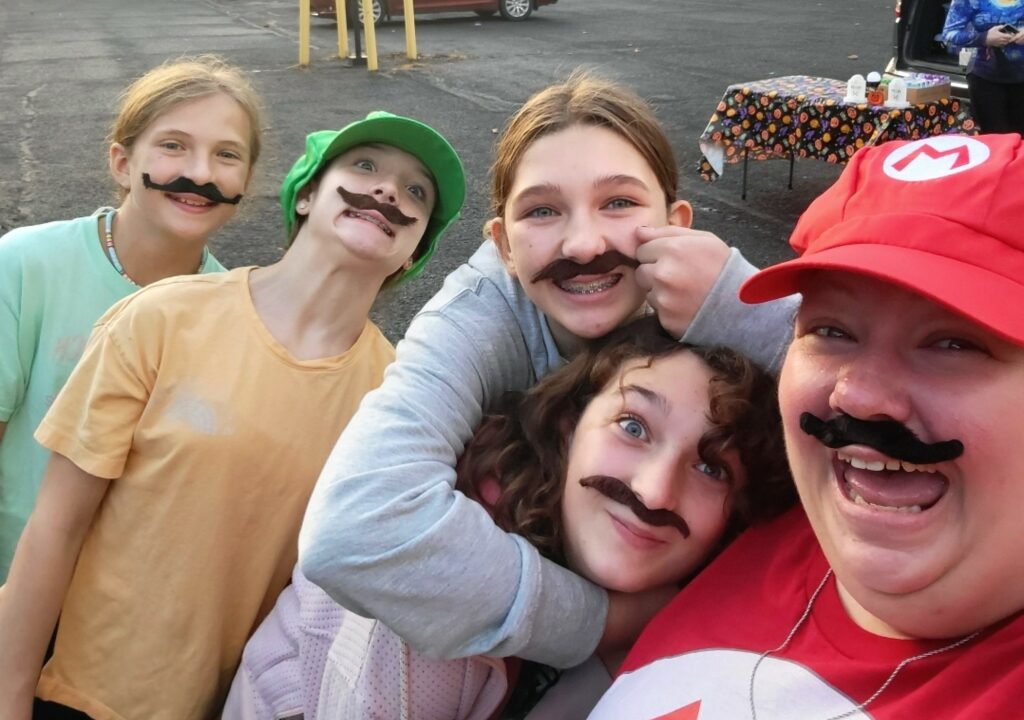 Already, I am seeing God move in small ways. For example, we have a new member of our church youth group who was getting bullied at school, and it was impacting his entire life. His parents needed him to have a place where people would help him see his value. That was in October.
Now he is here every Wednesday and loves it. The support group structure he experienced this month is perfect for him. His parents want to get him into the support groups we are doing in his school. I was able to connect them with the school's social worker, and he attended his first school support group.
A mission to end hopelessness in teens
TreeHouse is on a mission to end hopelessness in teens. It is an honor to be able to walk into a public school and help students name and share their feelings and help others empathize and share support.
Everyone working with students right now can agree: Everything has changed in our world. If ministries want to continue, they must change how they work with young people. Many of us are working hard to figure out how we can meet the needs of this generation.
For YUMC and our community, I believe in the support groups we do with TreeHouse. And I am excited to see where God leads us.
*Denise Harris is a longtime youth leader at Yardley UMC and in the Eastern PA Conference. In addition, she is now a leader in TreeHouse Ministries' Mid-Atlantic Region. TreeHouse has been serving teens since 1979, helping them "build relationships and resiliency rooted in living hope." Based in Minnesota, they host programs nationally that "give teens a safe space to find support and belonging. Through mentorships, retreats and other off-site activities, teens have the opportunity to build relationships with peers and caring adults." Want to learn more? Contact Denise Harris at yumcsm@gmail.com or 215.493.3345.
In the TreeHouse youth support-group model…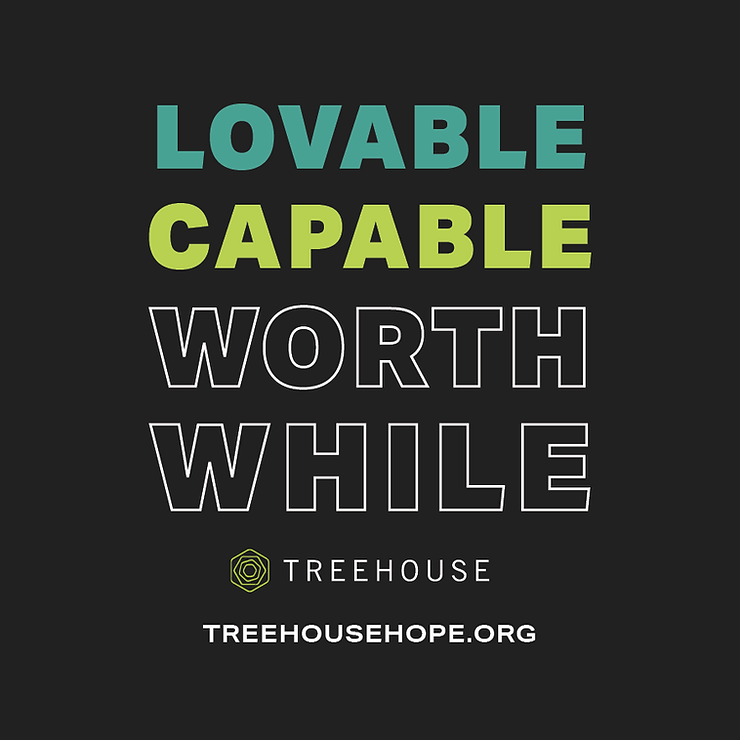 We recite our Rules:
Honesty
Respect
Confidentiality
Stay on Task
We recite our Truths:
I am Lovable, Capable and Worthwhile.
I am loved without strings and never alone.
I have a future.
During the check-in process:
We share our names.
We rate our week on a scale of 1 to 10.
We offer 3-5 words describing how we feel.
After the check-in process:
We receive more time to explain our words if desired.
We receive empathy for our feelings from the group.
We join others in a closing prayer.