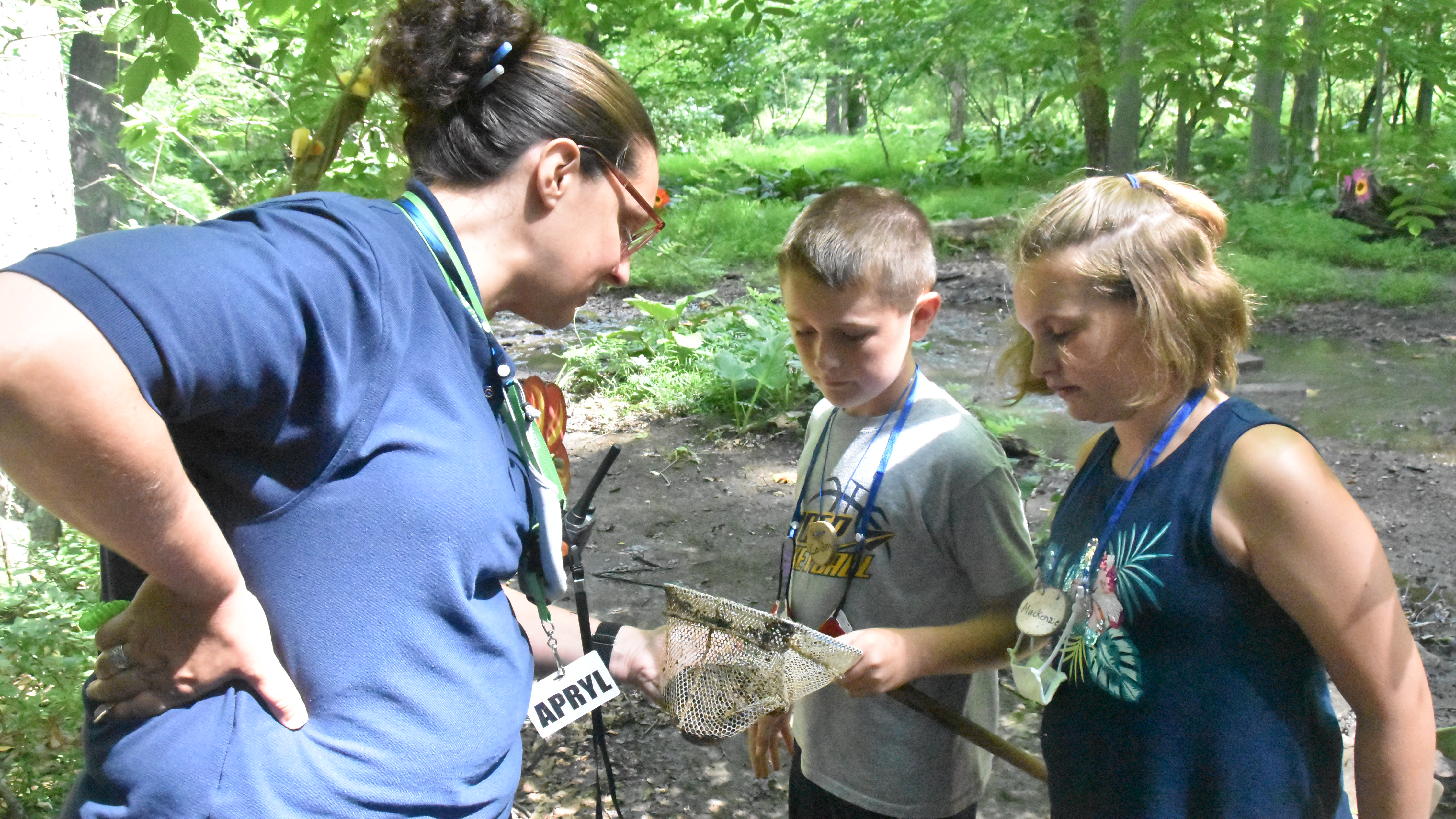 "We're back!" trumpeted Pocono Plateau at the opening of its Summer Camp in June. "We did it!" beamed Gretna Glen Director Apryl Miller in her Summer Camp review letter in late August. In between those two cries of celebration were two historic months of unprecedented challenges, changes and safety precautions…and nonetheless, loads of summer fun and fellowship, learning and laughter.
"The campers came, God was here, and lives were changed by Christ!" wrote Miller, rejoicing in the return of summer camp after its cancelation in 2020 because of the COVID-19 pandemic. "I am so thankful for all that truly means."
She echoed the sentiments of her fellow directors, staff and volunteers at all four Eastern PA Conference Camp & Retreat Centers: Gretna Glen; Innabah; Carson Simpson Farm; and Pocono Plateau. "We are also grateful for parents that entrusted their children to us during this unique time."
Indeed, trust was crucial, as the virus' delta variant spread across the nation. But all our camps avoided any infections reported onsite, thanks to "an abundance of caution" in their safety protocols. That included: "Healthy Home, Healthy Camper" pre-arrival suggestions for families; COVID testing and clearances; special training for staff and volunteers; fewer camps and capacity limits; emphasis on outdoor activities; visitor restrictions; general mask-wearing; camper cohorts to manage interactions for potential contact tracing; frequent hand-washing; camp nurse instructions; and more—much more.
"For camp leaders all across the country, this summer was the hardest," Miller said. "However, it was worth it. Together, we did it! Thank you to everyone for the prayers, donations and time given to keep this vital ministry thriving." Indeed, that gratitude includes supportive churches and faithful, longtime camp directors, counselors and volunteers.
Look for more information about, images from, and reactions to this summer camp season coming soon, and view many great photos in our Summer Camps 2021 Album on our Flickr page.