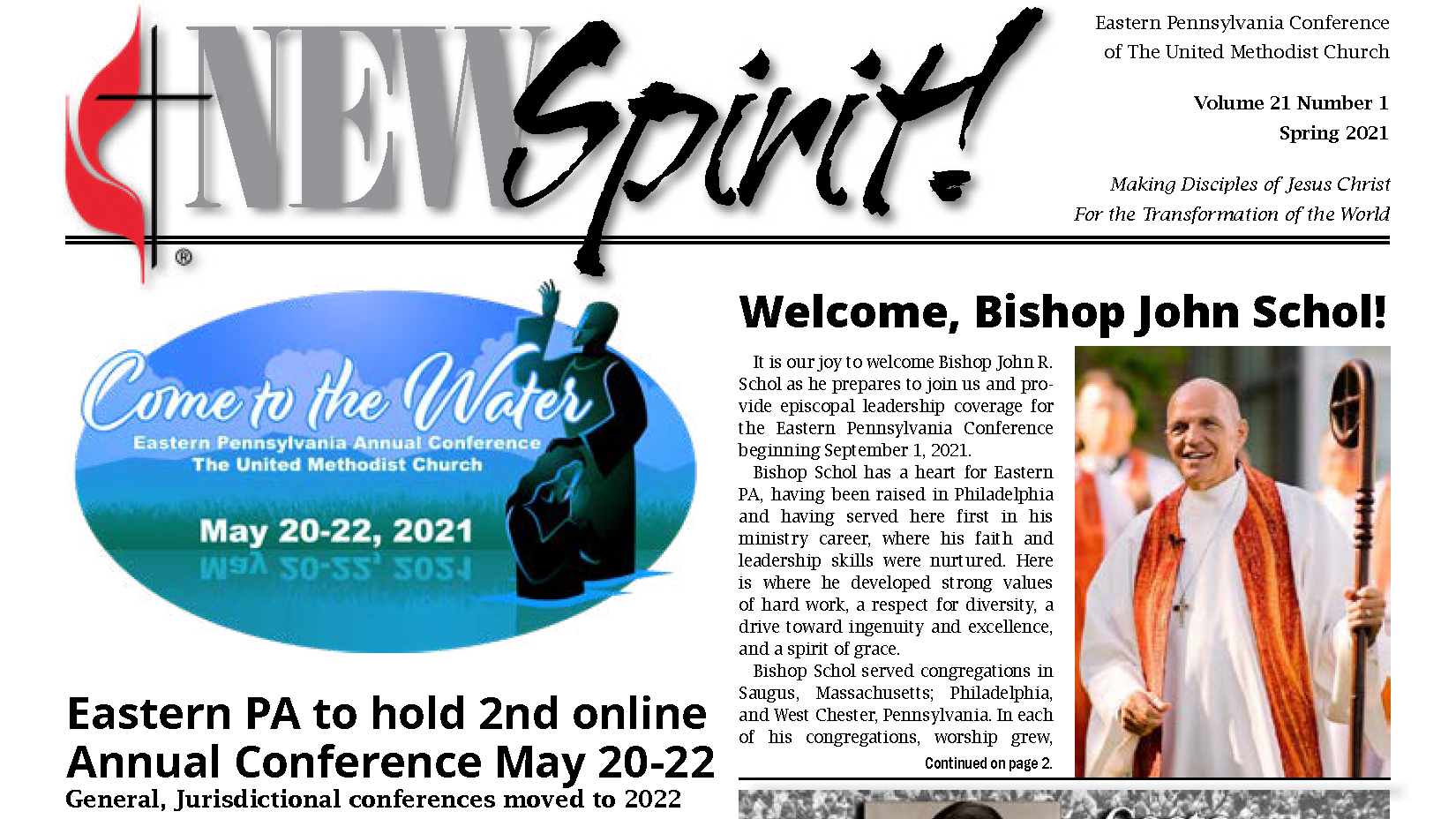 The Spring 2021 issue of NEWSpirit Newspaper is online now with lots of important news:
A welcome to Bishop John Schol, who will succeed Bishop Johnson in September
A wide-ranging overview of the conference's Dismantling Racism initiative.
An update on our Camp & Retreat Centers as they prepare for 'a future with hope'
A report on our persevering conference youth who are socially distanced but staying spiritually connected
Photos of our Annual Conference 2021 awardees–receiving Denman Evangelism, One Matters, Urban Ministries and the new Narberth Grant awards.
And an inspiring account of how one of those awardees, the West Lebanon Mission Link, is helping to feed its community.