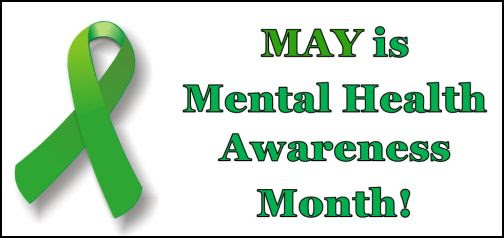 In the United States, May is observed as Mental Health Awareness Month. This is a perfect time to talk about mental health/mental illness in your congregation!
You might consider mentioning in the pastoral prayer that many of us face mental health challenges. You could invite a psychologist or licensed therapist to say a few words to educate your members, and/ or publish resources and places to go for help in your newsletter. Keep in mind that 25% of the population will experience a mental health challenge each year, and that the percentage is likely to be higher during this time of pandemic. People with mental illness are in your congregation already and visitors will feel more welcome if they know it is not a taboo subject.
Many clergy have found that talking openly about mental illness in prayer and in sermons opens a door for people to seek help. Most church members will come to their pastor first, so it is a good idea to have phone numbers for professionals handy to make referrals. Your local mental health agency is a good place to find those phone numbers! If you are not clergy, you can offer to look those numbers up for your minister.
For many resources that are helpful in raising awareness within congregations, please go to https://umcdmc.org/mental-health-ministries/ to find United Methodist resources. Also scroll down on that page to find a link to Mental Health Ministries, which provides short videos suitable for showing during a worship service, bulletin inserts (also helpful in e-newsletters), brochures and other resources which will guide you through lessening the stigma and misinformation around mental illnesses.
If you would like to have an expert or someone living successfully with mental health challenges come to speak at your church, please check with the NAMI or NAMI Faithnet organization in your area. Your county mental health department or local hospital may also help you find someone to speak during worship or other gatherings, whether in person or on-line.
Perhaps one of your church members or a pastor in your area is a licensed therapist or counselor. Make use of these resources to help your congregation better serve each other and your community. By learning more about mental illness, we can see others more clearly, with a better understanding and more compassion.
May is Mental Health Awareness Month, a great time to become more aware of the challenges people within and outside of the church face!
Contributed by Deaconess Sharon McCart
California-Pacific Conference
Article republished from the May 2021 Issue of the DisAbility Ministries of the UMC Monthly Newsletter.