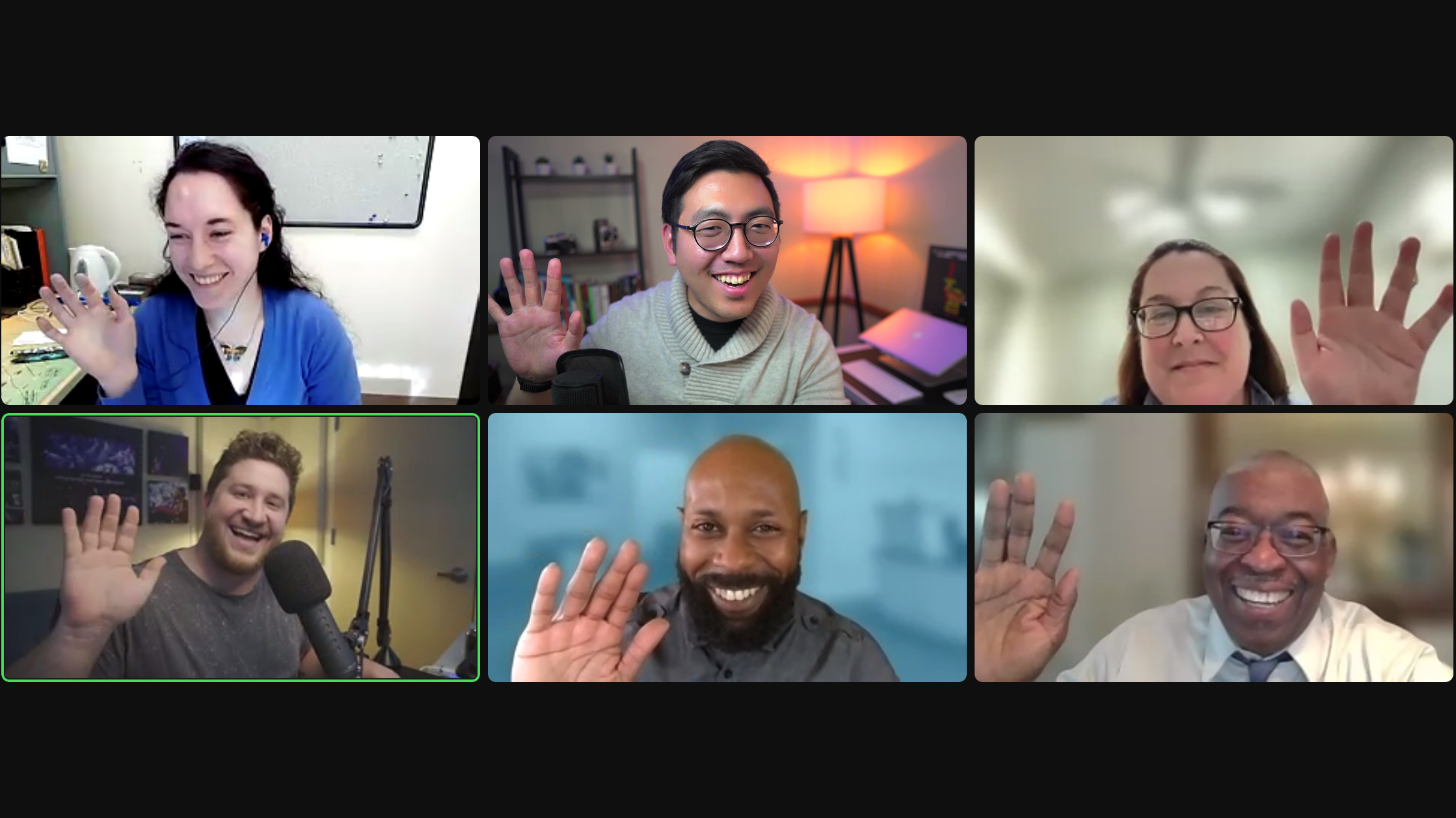 The newly aligned EPA/GNJ Conference Communications Team is working together from EPA's Conference Office and GNJ's Mission Resource Center (MRC) on numerous shared tasks. Included are:
Both conferences' websites and weekly newsletters, GNJ Digest and NEWSpirit Digest.
Communications plans and resources for both 2023 Annual Conferences.
The EPA and GNJ Cabinets' joint Christmastide Worship Video, produced for churches.
GNJ's newspaper, The Relay.
EPA's former newspaper, NEWSpirit, will return as a quarterly publication in 2023.
The six team members and their roles are:
The Rev. James Lee, Director of Communications
The Rev. John Coleman, Editorial Manager
Laura Canzonier, Communications Strategist
Lindsey Cotman, Graphic Designer
David Beverly, IT & Web Specialist
Corbin Payne, Video Producer
"We're excited to learn about each other's communications gifts, passions and experiences," said Lee, who will convene a first, face-to-face staff teambuilding retreat at the MRC on Monday, Dec. 12. "We're also learning about the many dynamic and diverse ministries that we're ready to promote and resource in both conferences."