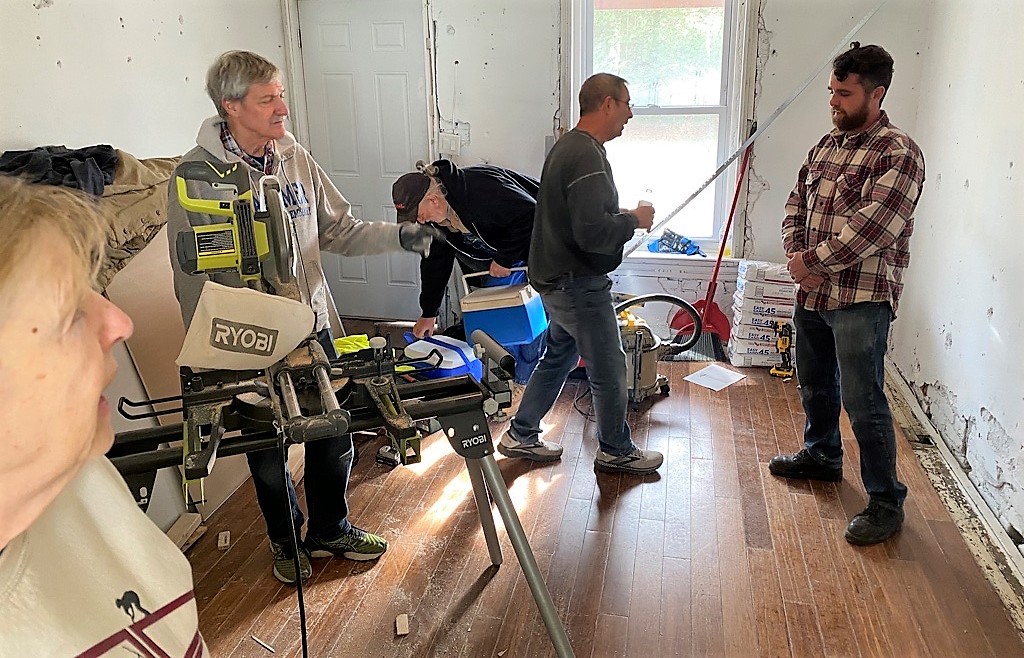 Anyone in Eastern PA who applied to FEMA for individual assistance to recover from damages caused by Hurricane Ida flooding in 2021, has only until March 10 to receive that assistance, if eligible, or to appeal the denial of assistance. FEMA (the Federal Emergency Management Agency) announced that deadline January 24.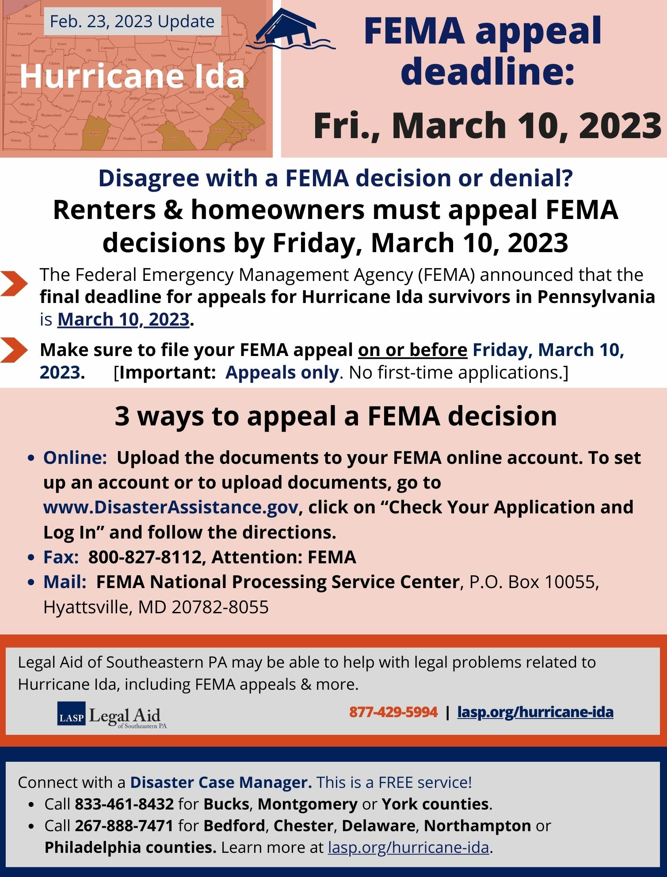 The agency declared Hurricane Ida a disaster in Pennsylvania September 10, 2021. The deadline for initial applications for assistance has passed. But requests for additional assistance and appeals for those who were denied assistance must be submitted by March 10.
Anyone who disagrees with a FEMA decision about their eligibility for disaster assistance can submit an appeal within 60 days from the date on the FEMA determination letter. But they must submit any final requests, required documentation and/or appeal letters by March 10.
For more information, visit AskIA@fema.dhs.gov or https://www.lasp.org/hurricane-ida or https://www.pema.pa.gov/Recovery/Ida/Pages/default.aspx. Or call the FEMA Helpline: 800-621-3362.
Project Restoration, the Eastern PA Conference's hurricane recovery assistance ministry, has been working since early 2022 to restore homes, with the help of volunteer work teams, and to address unmet needs through case management. It collaborates with other groups in the Southeastern PA VOAD (Volunteer Organizations Assisting in Disasters).

Project Restoration's efforts have focused mostly on Delaware and Chester counties and also southwest Philadelphia's Eastwick community, which is still recovering from Hurricane Isaias in 2020. But soon the project and its VOAD partners will begin working more in Philadelphia to help homeowners there recover from Hurricane Ida's destructive flooding.