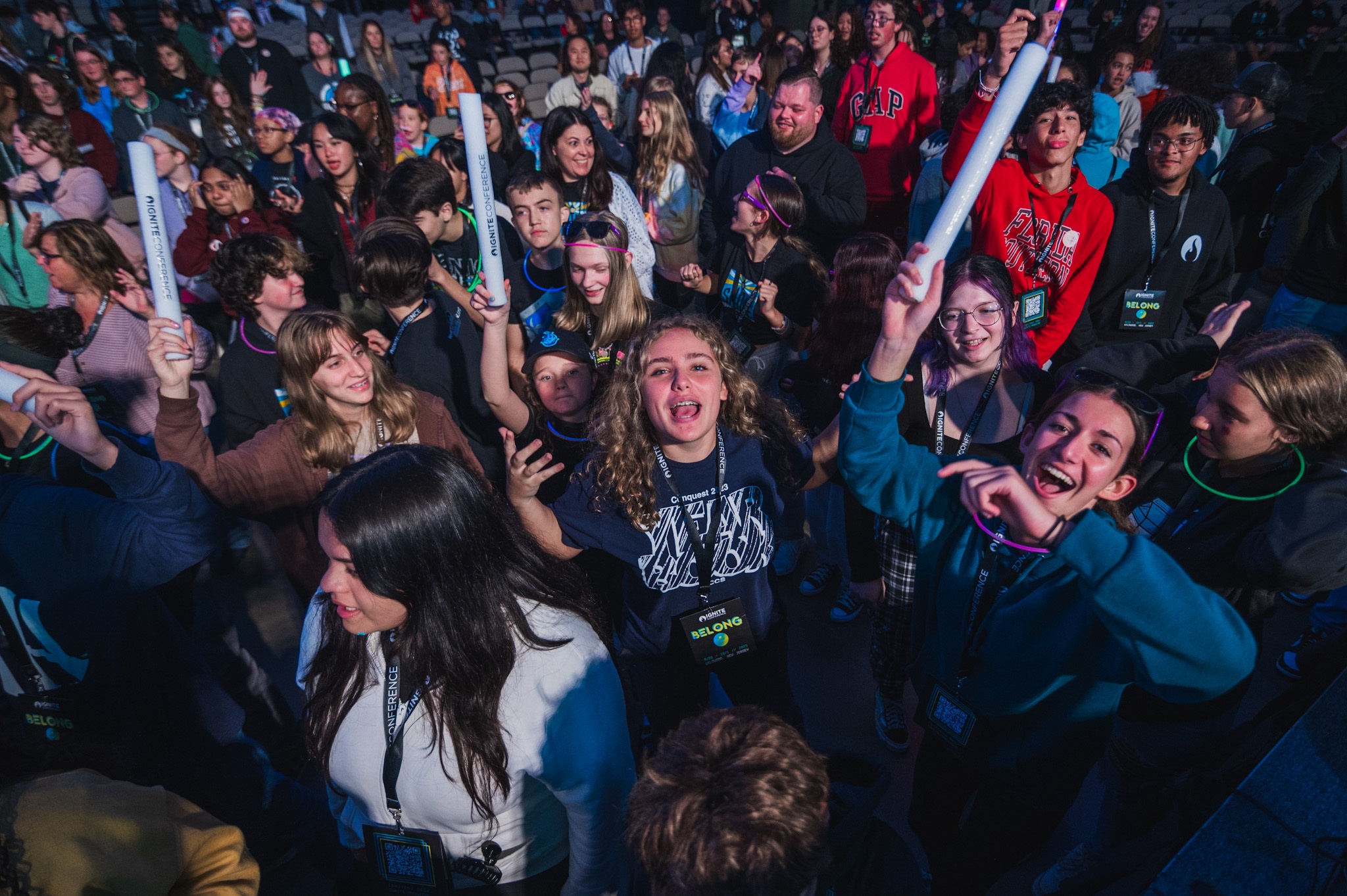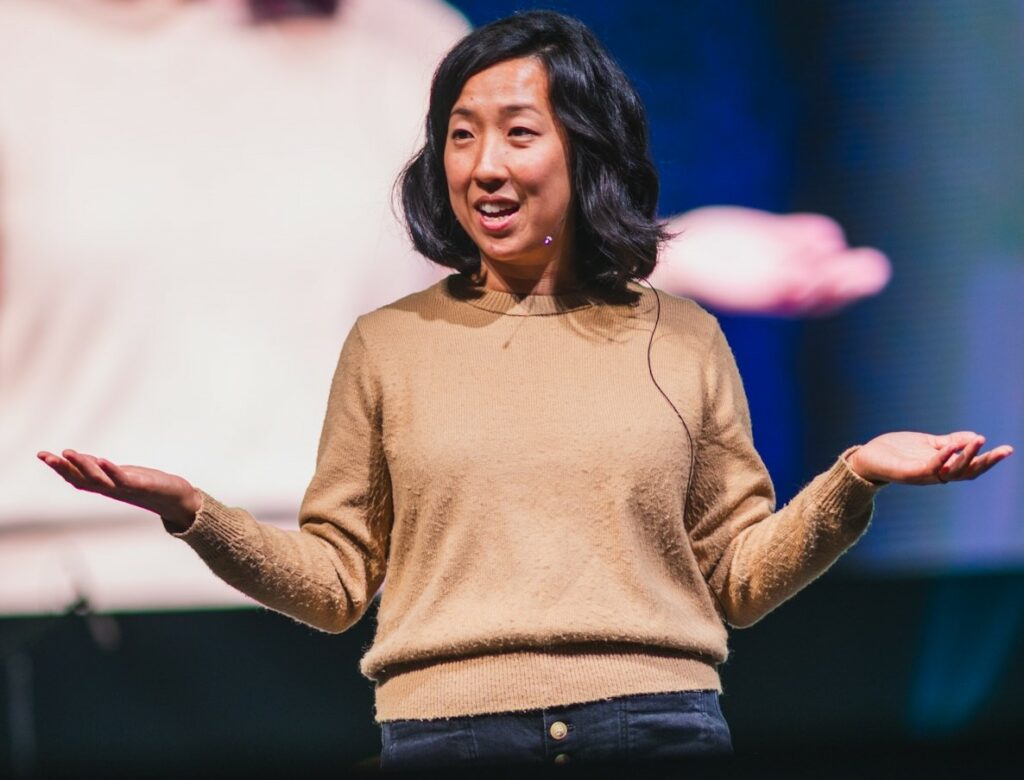 "God sees us and loves us, no matter how unworthy we may think we are!" The Rev. Lydia Sohn's blessing reverberated like a pulsing heartbeat throughout the IGNITE youth conference, whose excitement filled the Wildwood New Jersey Convention Center from September 29 to October 1.
The writer, mother and pastor's gentle wisdom about the divine gifts of faith, forgiveness, freedom and family punctuated a weekend full of ascendant music, bringing together hundreds of Christian youth and their adult leaders.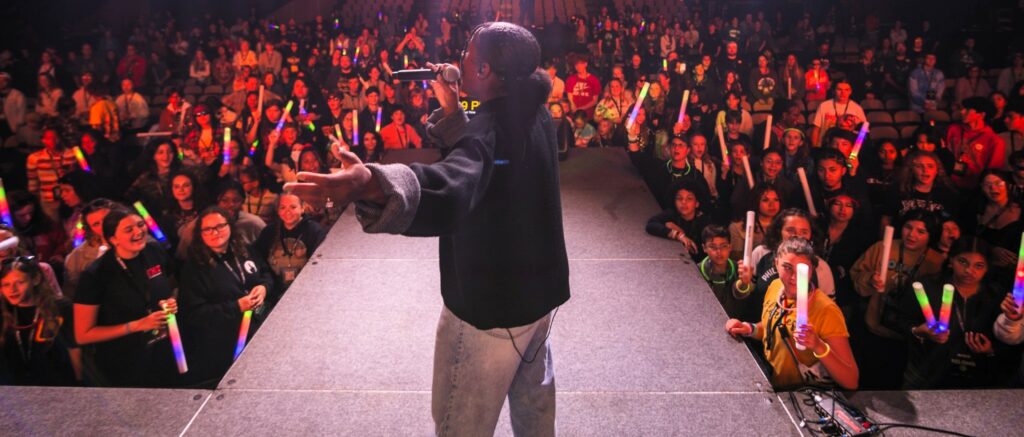 They came together in front of the stage to feed on generous helpings of soul-searching lyrics and compelling melodies by North Point Worship from Georgia, contrasting with the energetic, percussive and profound performances of Christian rap and spoken word by Ripe Creatives from Philadelphia.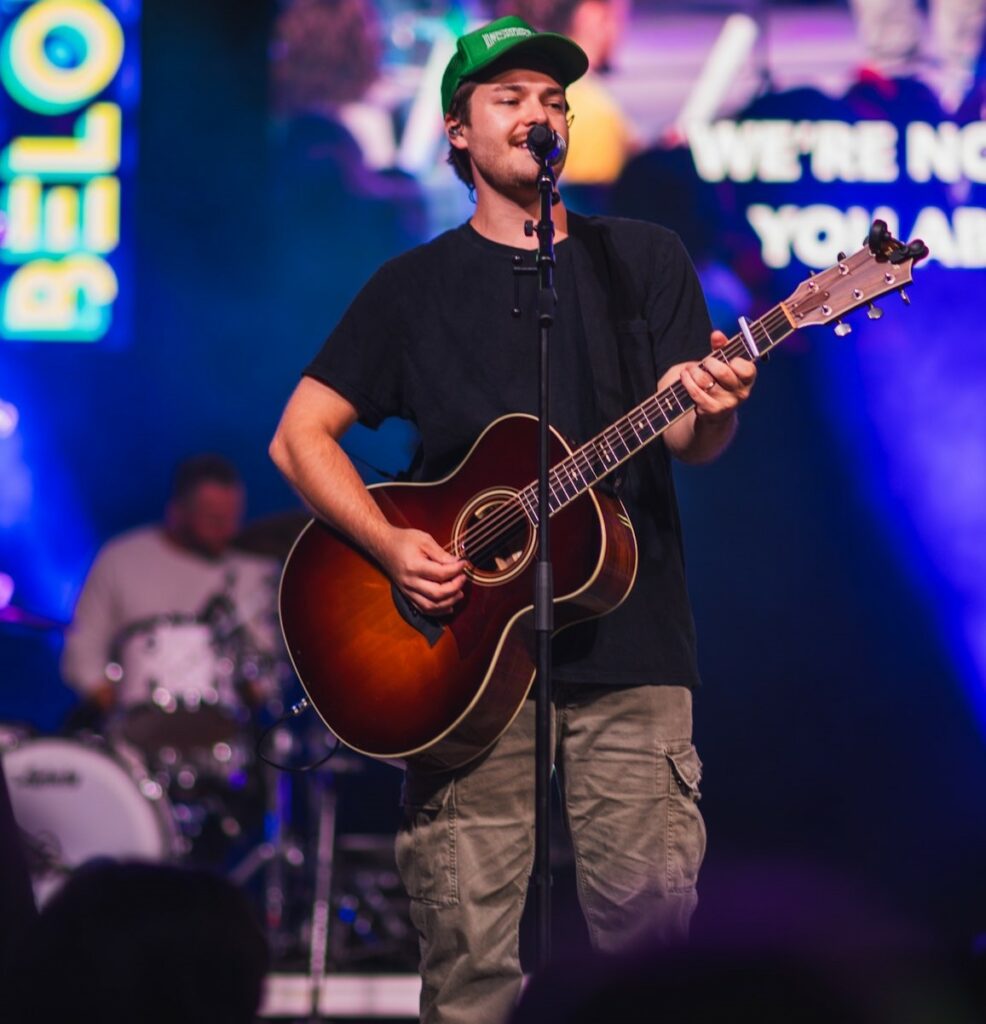 They came together in tender, supportive embraces of one another, in many small-group discussions and in playful games. They came together in the hands-on assembling and packing of 21,168 nutritious meals to help Rise Against Hunger feed children and families around the world.
They came together to receive the gift of Holy Communion and also to give over $5,400 to the Greater New Jersey's campaign to build a church and help pay pastors in Tanzania.
In these and so many other ways, they came together—over 800 youth and adult companions from the Greater New Jersey (GNJ), Eastern PA, New York, and Upper New York conferences. In fact, many New York attendees were delayed by flooding from torrential rains and had to come Saturday morning. But still they came…together.
For both first timers and eager returnees to IGNITE, it was all about coming together and belonging together, as they celebrated their 2023 theme, Belong, from Romans 12:5—"So in Christ we, though many, form one body, and each member belongs to all the others." (NIV)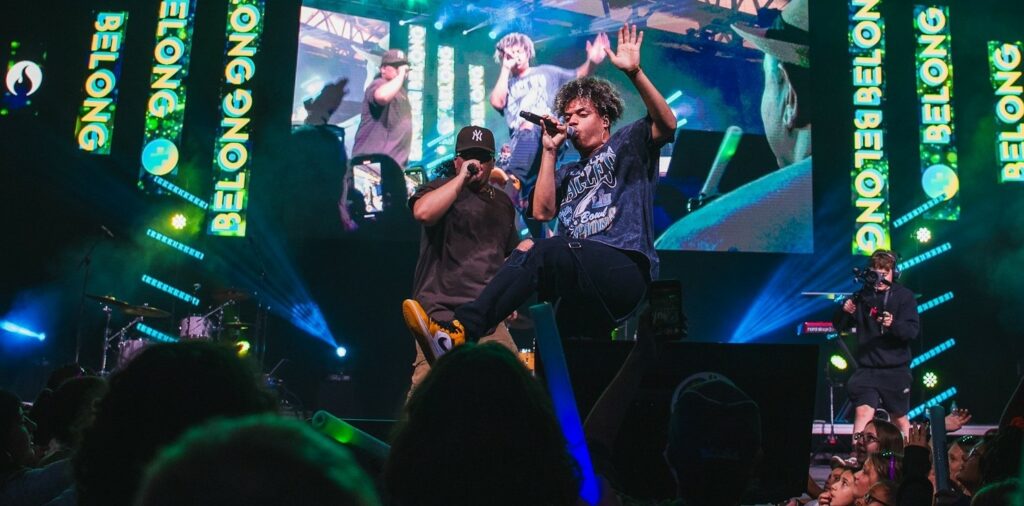 In her four sessions, Sohn spoke and answered questions about: freedom from anger, envy and self-doubt; having faith in God's infinite love and miracles; and finding healing and wholeness from forgiving ourselves and others.
While youth were assembling and packing Rise Against Hunger meals, their adult leaders attended breakout sessions on Safer Sanctuaries and Providing Pastoral Care to Youth. And youth and adults engaged daily in intimate, small-group discussions on what they were learning and feeling during the event.
Meanwhile, as many rushed to the stage front, they enjoyed heart-stirring music from North Point Worship and high-energy performances from Christian rappers Aable and Diomer of Ripe Creatives. Plus, Ripe's leader Scott Smith offered a profound, biblically influenced spoken-word poem and also emceed the weekend event, while DJ Ant G provided a beats-driven musical start to each session.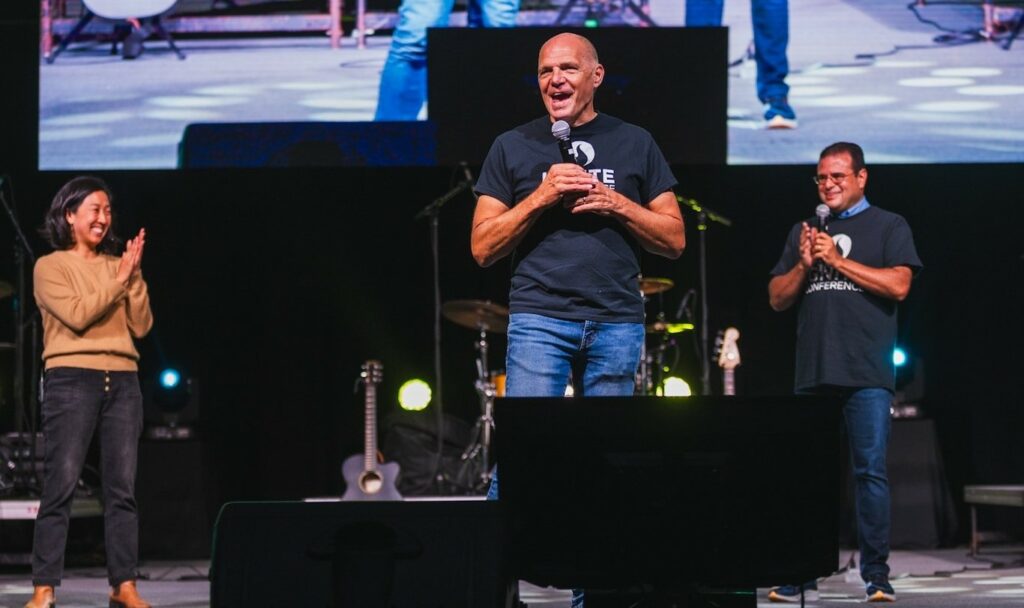 "IGNITE continues to be a powerful experience where young people encounter Christ, Christian community and the outpouring of God's grace," said Bishop John Schol. He greeted the crowd and served them communion, aided by Bishop Hector Burgos, his former district superintendent and now episcopal leader of the Upper New York Area. The two helped oversee the birth of IGNITE in 2014 and led the IGNITE staff and audience in celebrating eight years, including a resurgence after a two-year hiatus due to the Covid pandemic.
"Over the years I have witnessed IGNITE transform the lives of young people, youth leaders and youth groups," said Bishop Schol, who also celebrated the generosity of their exemplary giving to the For Tanzania campaign. "I am grateful for our youth leaders who continue to help shape the lives of young people during IGNITE and throughout the year."
IGNITE 2024, October 4-6. Theme "&GO!"
The staff applauded, prayed for and presented the hoops-loving Schol with a parting gift—a signed basketball—to bid him farewell before he retires in August 2024. IGNITE 2024 is scheduled for October 4-6, with the theme "&GO!"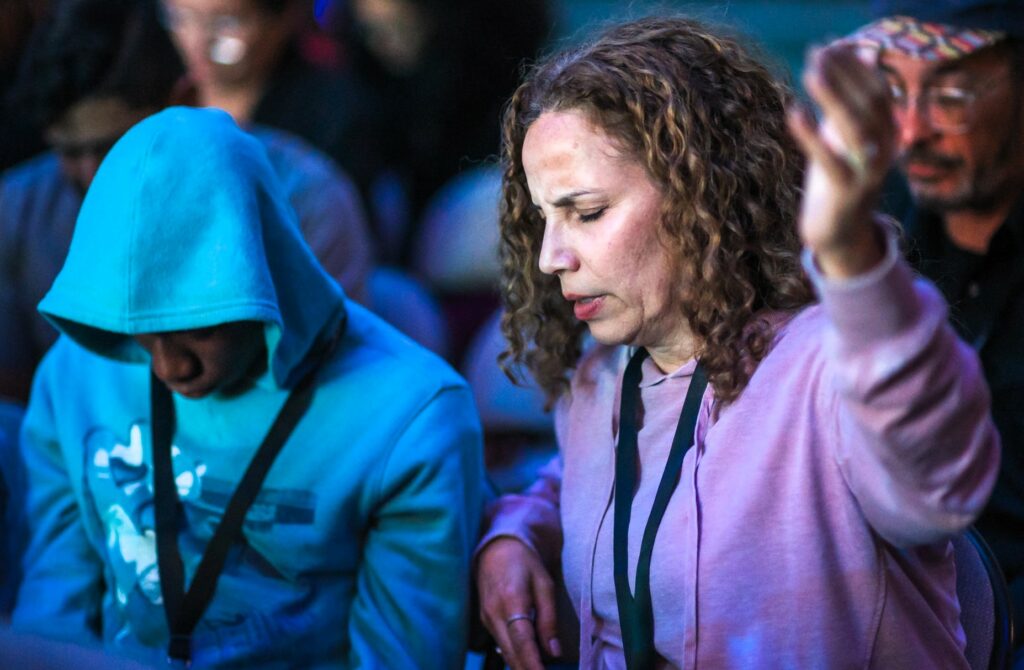 "We are still basking in the glow of the incredible IGNITE Conference," said lead organizer and NextGen program specialist Mecan Payne. "This year's theme Belong truly resonated with each of us. Saturday night was deeply touching with a time of collective prayer, where each one of us was tenderly reminded of our unique and cherished place in the family of God. And our commitment to mission and outreach remained strong.
"Sunday morning culminated in a tangible reminder of our radical belonging through the sacrament of Holy Communion," she continued. "These acts are a testament to the collective power of our community when unified in purpose and spirit."
View and share with others the exciting wrap-up video above and vivid photos from IGNITE 2023. Also, come back to this story for more content by Thursday morning. And sign up for our mailing list to stay updated on all exciting post-IGNITE activities and events.
Among our upcoming events: two NextGen Youth Leader Days:
January 27at Hopewell UMC in Downingtown, PA, and
February 24at Aldersgate UMC in East Brunswick, NJ.