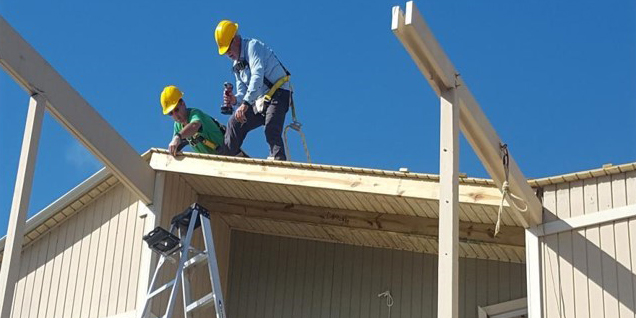 By Bishop Peggy A. Johnson
Clergy of the Philadelphia Episcopal Area (Peninsula-Delaware and Eastern Pennsylvania conferences) held their annual "Lenten Day Apart" with me at the Aldersgate UMC in Wilmington, Del., on March 4, 2019. There was a major presentation by Bishop Hector Ortiz, head of the Methodist Church of Puerto Rico.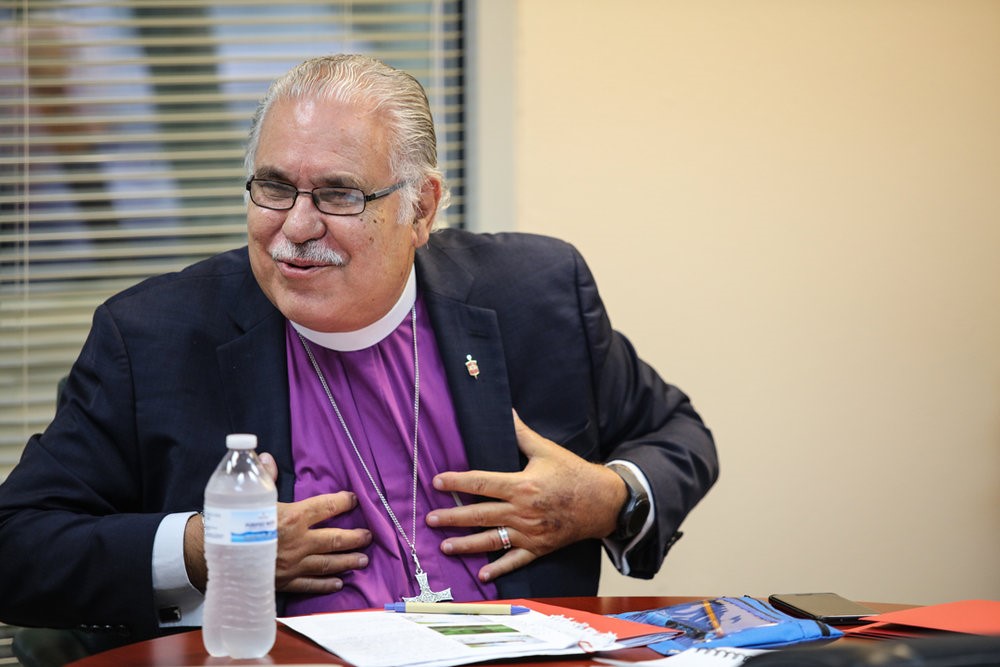 Bishop Ortiz described the devastation caused by Hurricane Maria in September 2017 and the subsequent recovery work. Volunteers in Mission (VIM) teams from all over the world, including our area, have come to the island and given thousands of hours of service and many dollars toward this effort.
The Philadelphia Area has also participated in the recovery by donating through the United Methodist Committee on Relief (UMCOR). UMCOR'S funds primarily aid in relief projects among the affected communities but not in the repair of church buildings. Yet, some have donated to help restore and rebuild the many damaged Methodist churches as well.
As we prepared for the "Lenten Day Apart," the Mid-Atlantic United Methodist Foundation (MAUMF) generously offered a challenge grant of $10,000 toward the recovery work in Puerto Rico. Pastors were asked to take a special offering and bring their donations to the March 4 event. They responded faithfully.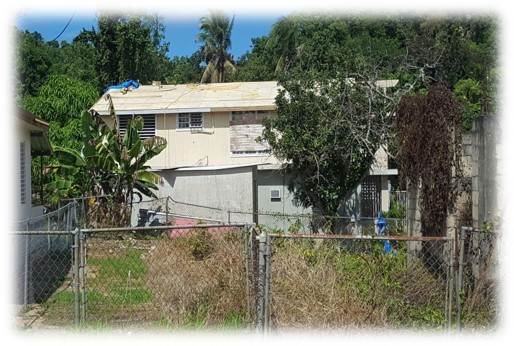 Peninsula Delaware clergy and churches contributed $11,613.50; and Eastern PA clergy and churches gave $10,417. The Mid-Atlantic Foundation added $10,000, bringing our total giving to a generous $32,030.50.
When Bishop Ortiz heard the news, he wrote to us the following response:
"Grace and peace to you and the brothers and sisters of the Eastern PA and the Peninsula-Delaware Conferences. Your commitment to being with us by means of VIM groups, offerings and prayers are proof of God's greatness and the sensitive hearts of our brothers and sisters in your conferences. Receive our thanks in the name of the people of our island and the Methodist Church of Puerto Rico. We are looking forward to receiving the next team this coming June."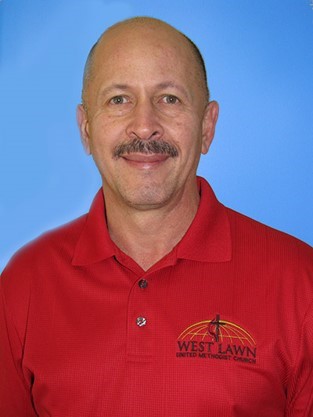 The Eastern PA Conference will send its third VIM team to Puerto Rico June 15. They will be led by the Rev. Nicholas Camacho, an elder in our conference and a native of Puerto Rico. He led our first VIM team there in November 2018 and delivered to church leaders there a second gift from our many relief offerings, a total of $96,105. (Read about that team's gifts and labors in "First Conference VIM team brings hope to Puerto Rico.")
A second Eastern PA Conference VIM team, also composed of clergy and laity from various churches, traveled there to work in March. (Read "More Eastern PA VIM teams headed to Puerto Rico in 2019.")
In June, Camacho will personally deliver to the bishop a check for these new funds from our two conferences, and those funds will be used to continue the work of reconstructing a badly damaged home. Because of FEMA restrictions, the owners of this home, and many others, did not qualify for federal assistance. They are very grateful for our help.
Thanks to all who have prayed and worked so hard to raise this much-needed money. And thanks to the Mid-Atlantic Foundation for its generous donation of the challenge grant. We are doing the work of God and being Christ's hands and feet in mission where we are needed most.