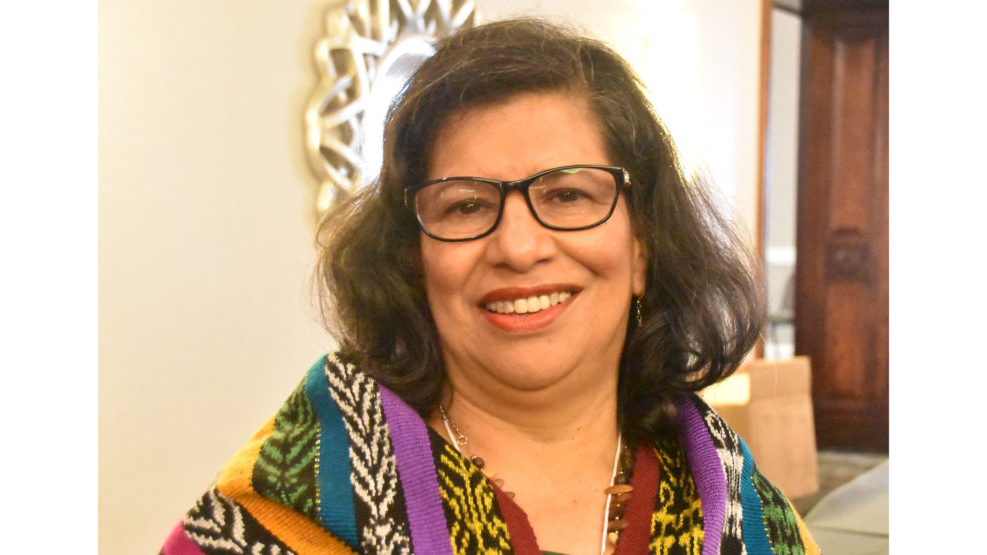 The Rev. Lilian Lucrecia "Luky" Cotto has announced her retirement after three years as Coordinator of Latino Ministries in the Eastern PA Conference, effective July 1.
She began that part-time, Connectional Ministries job in 2019, working with leaders of the conference's Latino Commission. Meanwhile, she continued to serve as a licensed local pastor and Global Ministries missionary, leading Casa del Pueblo, a Latino community ministry of Lehman Memorial UMC in Hatboro. Cotto retired from her pastoral and missionary role in 2021 partly to focus more on her conference-wide responsibilities.
"I have mixed feelings about leaving," said Cotto, who plans to relocate to Austin, Texas, with her husband, the Rev. Irving Cotto, to live near their grandchildren. "I would love to stay and continue here…because there is so much more to do," she said. "But I think this is going to be good. We need to bring new blood into this ministry."
"We give thanks for the faithful ministry of Rev. Luky Cotto, whose commitment to growing both the vitality and footprint of our Latino churches was evident in her work," said the Rev. Dawn Taylor-Storm, Director of Connectional Ministries. "Under her leadership, we launched new Latino ministries and churches, and expanded participation of Latino members in conference ministries and events by providing translation services and outreach. Our prayers are with Rev. Luky Cotto during this transition, and we know God will continue to bless her as she serves in new ways."
The conference will begin its search for its next part-time Coordinator of Latino Ministries in February.