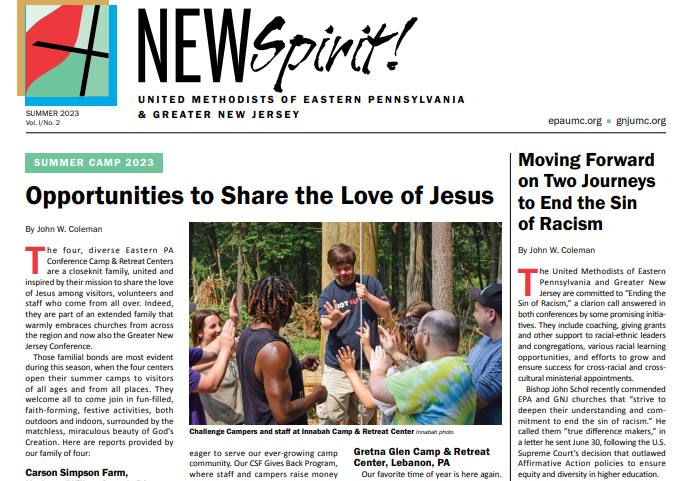 The Summer quarterly issue of EPA&GNJ's affiliated NEWSpirit newspaper is published on our website and ready for all to read and share. The print version, offering news of both conferences, is also published and is being mailed this week. Read the Summer issue.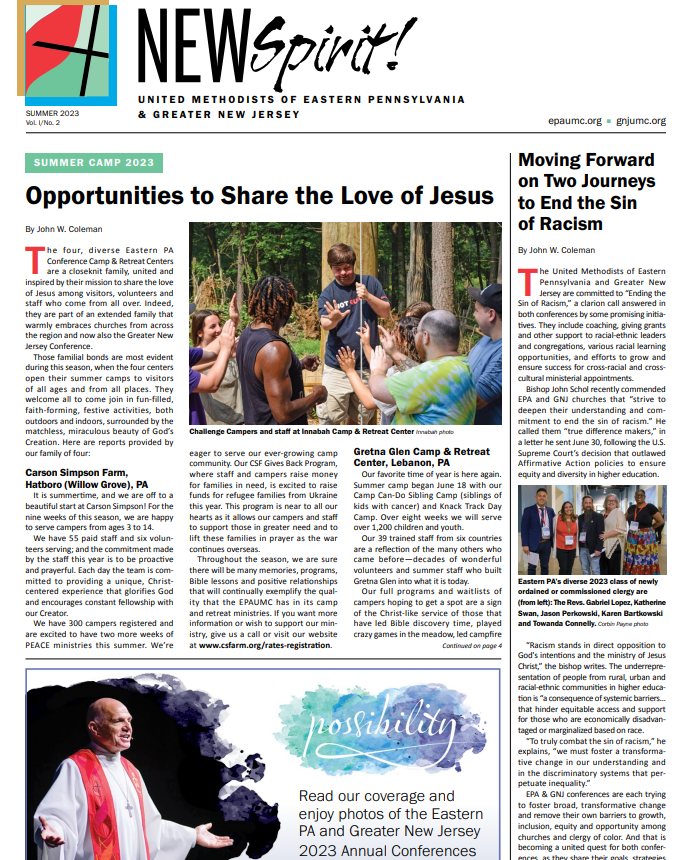 The packed, 12-page issue features coverage of the May 2023 Eastern PA and Greater NJ Annual Conference sessions in words and vivid pictures. Also featured is an in-depth, combined analysis of our "Two Journeys to End the Sin of Racism."
"Opportunities to Share the Love of Jesus" celebrates the joyous gift of summer camp for many at our Camp & Retreat Centers. Bishop John Schol urges us to pray with and for others without ceasing, seeking hope and healing in these challenging times.
Read "GNJ Rekindles Cross and Flame Connection with Tanzania United Methodists," James Lee's report on the inspiring encounters GNJ leaders had with Tanzanian clergy while teaching their Pastors School and visiting their Annual Conference.
And enjoy our other features on Advance Special projects, IGNITE 2023 and our mission of mercy to donate toiletries to Philadelphia prisoners.
Read the Summer issue. Look for our fall issue in October.
Also, enjoy more photos from EPA' 2023 Annual Conference: 2023 – EPA&GNJ Communications (smugmug.com)