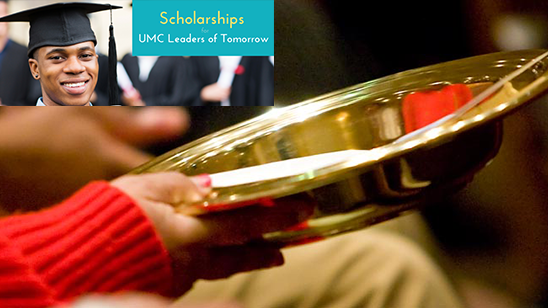 Eastern PA Conference Scholarships are awarded for the fall and spring semesters to undergraduate and graduate students who have been active members of a church in our conference for at least two years. For many, these vital scholarships are one of Eastern PA's best-kept secrets but are deserving of much more awareness and support.
March 1 is the application deadline for our scholarships for the fall semester.  More information is available online. 
You can help fund our scholarships by mailing donations to the Eastern PA UMC Conference Treasurer's Office at P.O. Box 820, Valley Forge, PA 19482. Please indicate "Conference Scholarships" or "Conference Ordained Ministry Scholarships" in the memo line of your checks. Or you can give electronically by using our convenient online giving page.
Please continue to support higher education opportunities for our deserving students, and thus, support the future of The United Methodist Church. Read about one recent recipient and now a graduate, Joshua Foster, from a story we published in October 2020: "Conference awards record number of scholarships in 2020.
Also, read "21 Conference students awarded UMC scholarships," which reports that 21 Eastern PA Conference students received scholarships in 2020 awarded by the UMC General Board of Higher Education and Ministry (GBHEM). The board's Office of Loans and Scholarships reports that over 2,100 students received $5.6 million in total financial assistance last year, many of them from our churchwide Special Sunday offerings. Learn more…