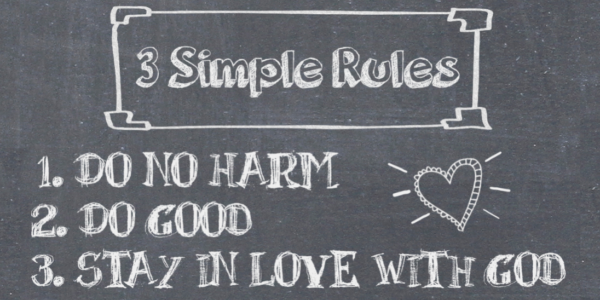 By Bishop Peggy A. Johnson
The "Three Simple Rules" offered to us by our Methodist founder John Wesley are:
Do no harm.
Do good.
Attend to the ordinances of God (that is, spiritual disciplines that keep you close to God).
It is no small matter that the first of the three is "Do no harm." Everything we do has a potential for harm.
Striving to "do no harm" compels us to think before we act, with a focus on how our actions might affect other people. Something that may seem harmless to us may be seriously harmful to others, depending on their life situations, culture or other circumstances.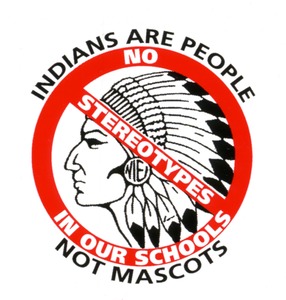 We can't do enough to be culturally competent Christians, always learning and exploring the values, histories and life experiences of people whose cultures are different from our own. Sadly, racism and white supremacy have blinded many European-Americans from seeing the harm they often cause. Such is the case with sports team names and mascots that misappropriate Native American images and cultures, and that too often depict them in derogatory, harmful, stereotypical ways.
According to the National Congress of American Indians the name "Redsk*ns is a racial slur that is rooted in a governmental bounty announcement calling for the bloody scalps of Native Americans in the 1800's."
Many sports teams use mascots that depict Native people as savage, violent people. And while some may think their depictions are somehow positive or even noble, they are nonetheless a misappropriation—indeed, a theft—of Native identities that don't belong to them. As some Native advocates say, "We are not your Indians."
Such misuse of cultural imagery contributes to the disregard of Native peoples' personhood as an important community in the family of God. There is a high rate of hate crimes committed against Native Americans as a result of this negative influence, and it creates serious psychological, social and cultural harm. (www.ncai.org/proudtobe)
UMC stands against Native American mascots
The United Methodist Church has long advocated for the removal of such sports team names and mascots. Our 2016 Book of Resolutions states that, "It is demeaning to depict Native Americans as violent and aggressive by naming a sports team such as the 'Braves' or the 'Warriors.' The use of such names is not conducive to development of a society committed to the common good of all its citizenry, not to the self-esteem of Native children…Furthermore we urge all United Methodist-related universities, colleges, and schools to replace any mascots that demean and offend our Native American sisters and brothers. We also support efforts throughout our society to replace such mascots and symbols." (pages 334, 335).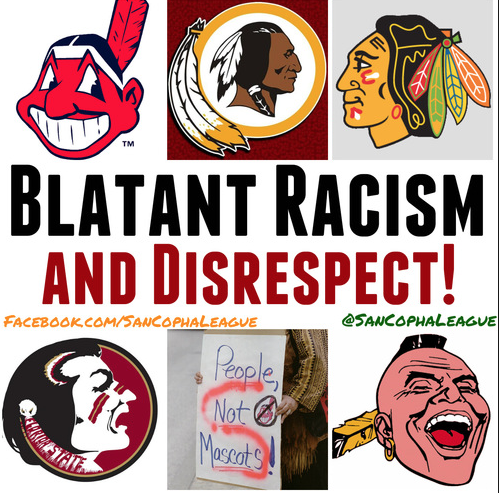 Teaching about this is a way of "doing no harm" and "doing good" at the same time. Society is slowly, finally waking up to this offense, and I thank God for the progress we are seeing.
The NFL team formerly known as the Washington Redsk*ns is now the "Washington Football Team," effective July 23, 2020, until they decide on a new name. This action comes after decades of much grassroots advocacy to change the name. Suddenly, in the midst of the surging Black Lives Matter movement, pressure from now-conscientious corporate sponsors finally won the day.
Each one of us can speak out about things like this in our various spheres of influence. You don't have to be a corporate sponsor to politely engage, educate and encourage others to do good and to refrain from doing or abetting harm.
The stereotypical, inaccurate depiction of Native American people and practices in old western movies is harmful. So is the inappropriate misuse of Native American traditional dress as costumes. It is important for all of us to be informed, insightful and respectful.
Doing good to reverse harm
I am happy to have heard a newscast recently about an Irish lacrosse team that bowed out of the 2022 World Games in Alabama so that the Iroquois Nationals can take their spot. (NPR October 1, 2020). This Native American team from the Haudenosaunee Confederacy was excluded from participating because they were not from a "sovereign nation." It was sadly ironic because the Haudenosaunee were the originators of the game of lacrosse, which they initially called the "medicine game."
People rallied in support of this team, and 50,000 people signed a petition calling for the organizers to reconsider. The organizers recognized this was a mistake; but the roster of eight teams was full.
That is when the team from Ireland, one of eight that made the roster, decided to reverse this harm and instead to "do good." They gave up their place in the competition, saying that no one would be going to these world games in the first place if the Iroquois (part of the Haudenosaunee confederacy) had not invented the game of lacrosse.
As many of us now say, "Do no harm, do good, and stay in love with God!" There are so many ways we can live this out, as we strive faithfully to navigate our lives with gentleness and respect for all people, in obedience to God. Find your voice, use it to speak out for others, and make a real difference. Our world needs it now more than ever.
Republished from The Bishop's Blog.