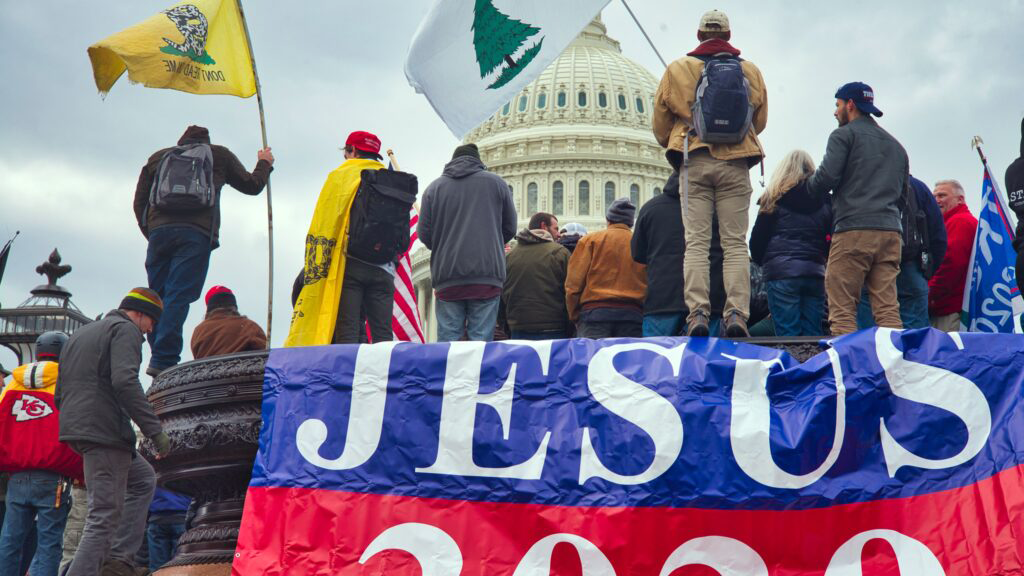 The violent attack on the U.S. Capitol building by loyalists to President Trump determined to stop the certification of Joe Biden as president brought forth feelings of shock, sadness, fear — and support from some who identify as Christian nationalists.
For the Rev. Scott Hughes, executive director of congregational vitality and intentional discipleship at Discipleship Ministries, the event influenced a new entry for the Courageous Conversations series — a Discipleship Ministries effort that seeks to encourage United Methodists to have conversations about difficult topics.
"This resource is not the official United Methodist Church stance on the subject," Hughes said. "But I do think that churches need to be in conversation about Christian nationalism."
Testifying on July 27 to the congressional committee investigating the insurrection, District of Columbia police officer Daniel Hodges said the rioters "perceived themselves to be Christians."
"I saw the Christian flag directly to my front," Hodges said. "Another read, 'Jesus is my savior, Trump is my president.'"
Hughes said he remembers getting texts on Jan. 6 from family asking if he was watching the news. "There was even some uncertainty of whether the violence would spill over to local and state levels … and the surprise that something like that happened (at all)."
The new resource on Christian nationalism is meant to assist United Methodists to talk about the issue. It provides a format that includes how to set up the room, structure the conversation and keep things civil.