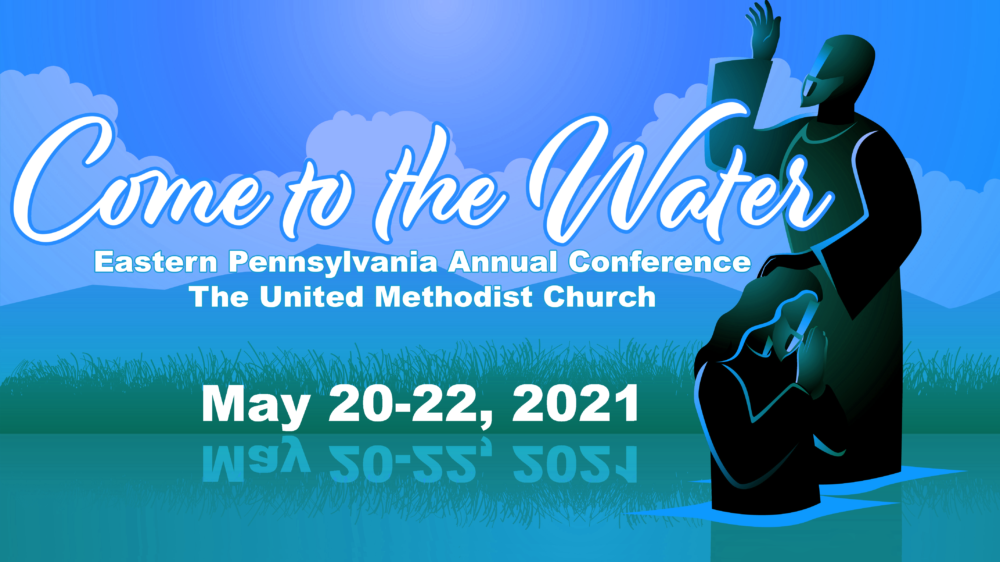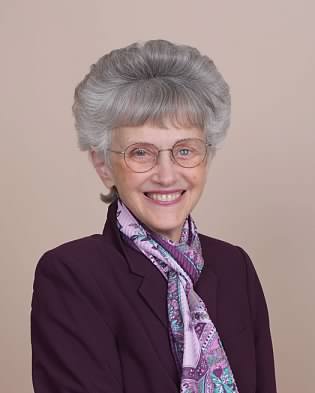 Welcome to the 236th session of the Eastern PA Annual Conference. Our theme is "Come to the Water."

Jesus said "The one who believes in Me as the Scripture has said, out of their heart will flow rivers of living water." (John 7:37-38)

We will celebrate the joy of baptisms, Christian initiation and the ongoing sacred work of God in our midst. During our session we will be gathered mostly online and not near literal bodies of water. But I urge you all to call to mind and heart the rivers of living water that flow from us as we deepen our faith in Jesus Christ and the new life He brings.

May we engage in Holy Conferencing in a spirit of soul-refreshment, as we hear the Word, conduct our business, celebrate ministries and honor the commissioning, ordination, commitment and resurrection of those who serve our risen Lord. Amen!

—Bishop Peggy A. Johnson
Also see: 2021 Annual Conference Clergy to be Commissioned and Ordained
The 236th session of the Eastern Pennsylvania Annual Conference will convene this week mostly online for a second consecutive time, May 20-22.
The annual Clergy Session is set for Thursday, May 20, at 9 AM, and the Laity Session at 1 PM—both on Zoom. The Conference's Opening Worship and Business Session will begin on Friday, May 21, at 9 AM. And a Conference teaching session will begin at 2 PM.
The sessions will be held as Zoom webinars for voting members. All members must use a computer or tablet to vote on legislation using Zoom's polling feature, Non-voting members will again be able to view the sessions livestreamed on the Conference's Facebook page.
On Saturday, May 22, the Conference will return to Olivet UMC in Coatesville for its annual Memorial Service, at 10 AM, to remember deceased clergy and clergy spouses. Its annual Service of Commissioning and Ordination will follow at 2 PM. Again, only families of the deceased honorees and families of clergy to be commissioned and ordained will attend the two services onsite, along with staff and hospitality volunteers. Others may view it livestreamed on the Conference website.
Report, awards and resolutions
Once again most reports and the presentation of ministry awards will be pre-recorded. Members will vote this year via the easy-to-use Zoom polling feature, rather than the e-Ballot online system employed last year. There will be no voting by telephone this time. And voting members without access to computers will need to obtain assistance from their pastors or fellow members to cast their votes.
Conference members voted to suspend the rules to allow these temporary, online conferencing changes at a special session April 18.
This year's Annual Conference will include only six, mostly administrative resolutions that should probably draw little if any debate. The East District recommends that First UMC in Perkasie and Asbury UMC in Norristion both be discontinued. And the Conference Trustees recommend distributions of various required payments from churches that use the disaffiliation agreement authorized by the 2019 Special General Conference (UM Book of Discipline, para. 2553) to leave the denomination.
The Benefits Board will recommend adjustments in:
Rental/Housing Allowances for Retired or Disabled Clergypersons;
Advanced Funding of the Past Service Rate for Pre-82 Participants for 2023; and
Clergy Retirement Security Program payments.
In addition, the Conference Global Ministries Team recommends approval of six 2021-04 Advance Special projects for second-mile church funding support. (See all resolutions on our Annual Conference Information web page.)
Conference planners instituted a new system in which submitted resolutions were published in advance as Google documents for conference members to read and respond with suggested changes. Final versions of the resolutions were republished after April 13.
Other groups and individuals that intended to submit resolutions to address various concerns decided not to submit them and found alternatives, partly due to the shortened session and the expected difficulty of using the Zoom chat section for legislative amendments and debates.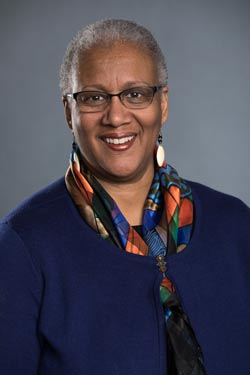 Annual Conference preachers, teachers
The Rev. Jacqueline King will be our Laity Session keynoter on Thursday, May 20, at 1 PM. A popular guest speaker and trainer in our Conference, she lives in Tennessee and was formerly the Director of U.S. Conference Relationships at the UMC's Discipleship Ministries agency.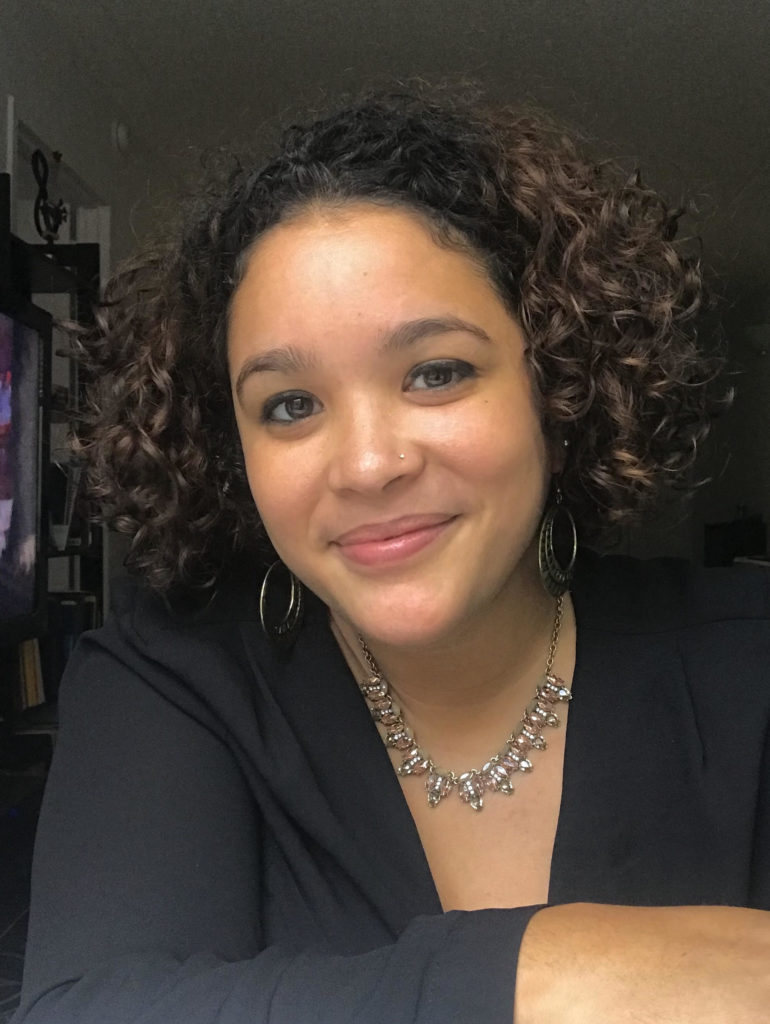 The Rev. Dorlimar Lebrón Malavé will be our opening worship guest preacher on Friday, May 21, at 9 AM. Part of a growing cadre of dynamic, Latinx young adult leaders in the UMC, she is the pastor of First Spanish UMC (FSUMC) in New York City, an active, urban congregation also known as "The People's Church."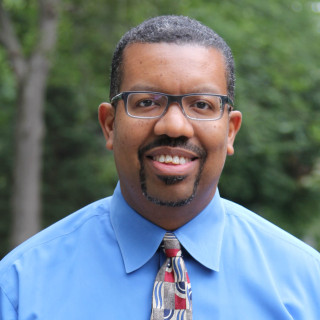 The Rev. Frederick Douglas Powe Jr., PhD, will teach on the topic "Church Revitalization through Community Outreach" on Friday, May 21, at 2 PM. The author of several books, he is Director of the Lewis Center for Church Leadership, and he teaches Evangelism and Urban Ministry at Wesley Theological Seminary in Washington DC.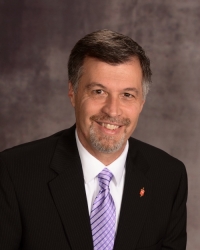 Bishop Mark Webb, leader of the Upper New York Episcopal Area, will preach at the Service of Ordination and Commissioning on Saturday. Board President of Discipleship Ministries since 2016, he was formerly a pastor and superintendent in the Susquehanna Conference and was a Harry Denman Evangelism Awardee in 2002.
Bishop Peggy Johnson will preach and celebrate Communion at Saturday's Memorial Service. This will be her final Annual Conference as Presiding Bishop after 13 years of serving the Philadelphia Episcopal Area. She will retire in August and relocate with her husband, the Rev. Michael Johnson, to their new home in Carrollton, Va.
Bishop John R. Schol, leader of the Greater New Jersey Area, will offer pre-recorded greetings to members, as he becomes our new bishop Sept. 1. He will provide interim episcopal coverage here until the next Northeastern Jurisdiction Conference in November 2022 decides on electing new bishops and makes new episcopal assignments.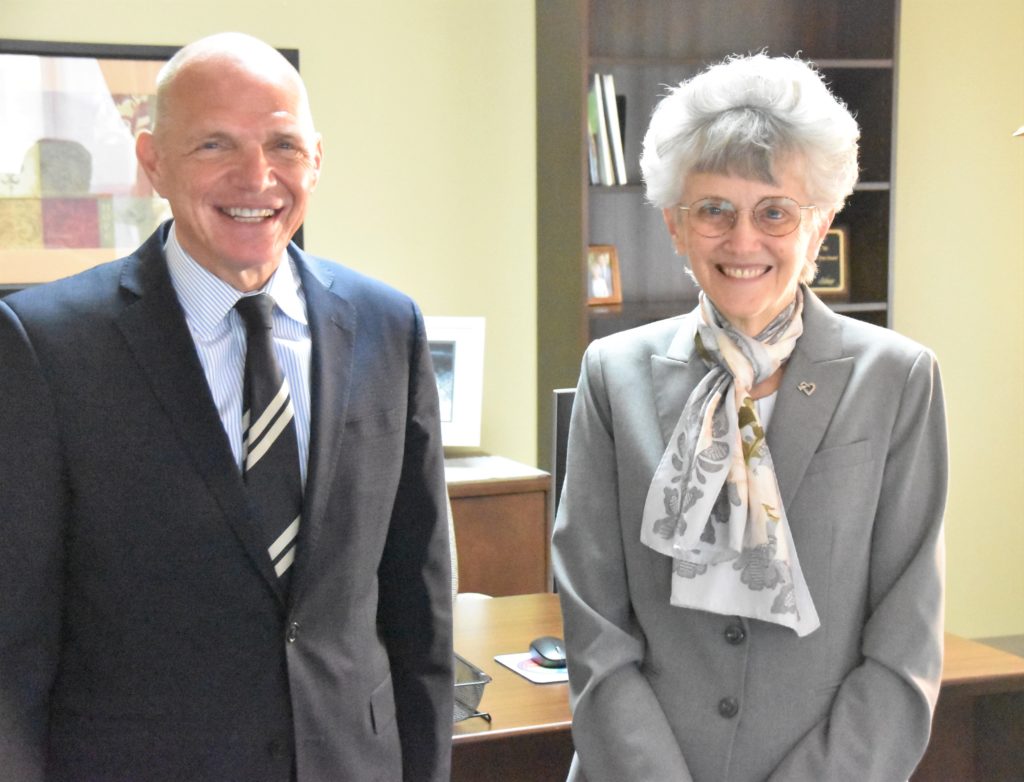 Also see: 2021 Annual Conference Clergy to be Commissioned and Ordained