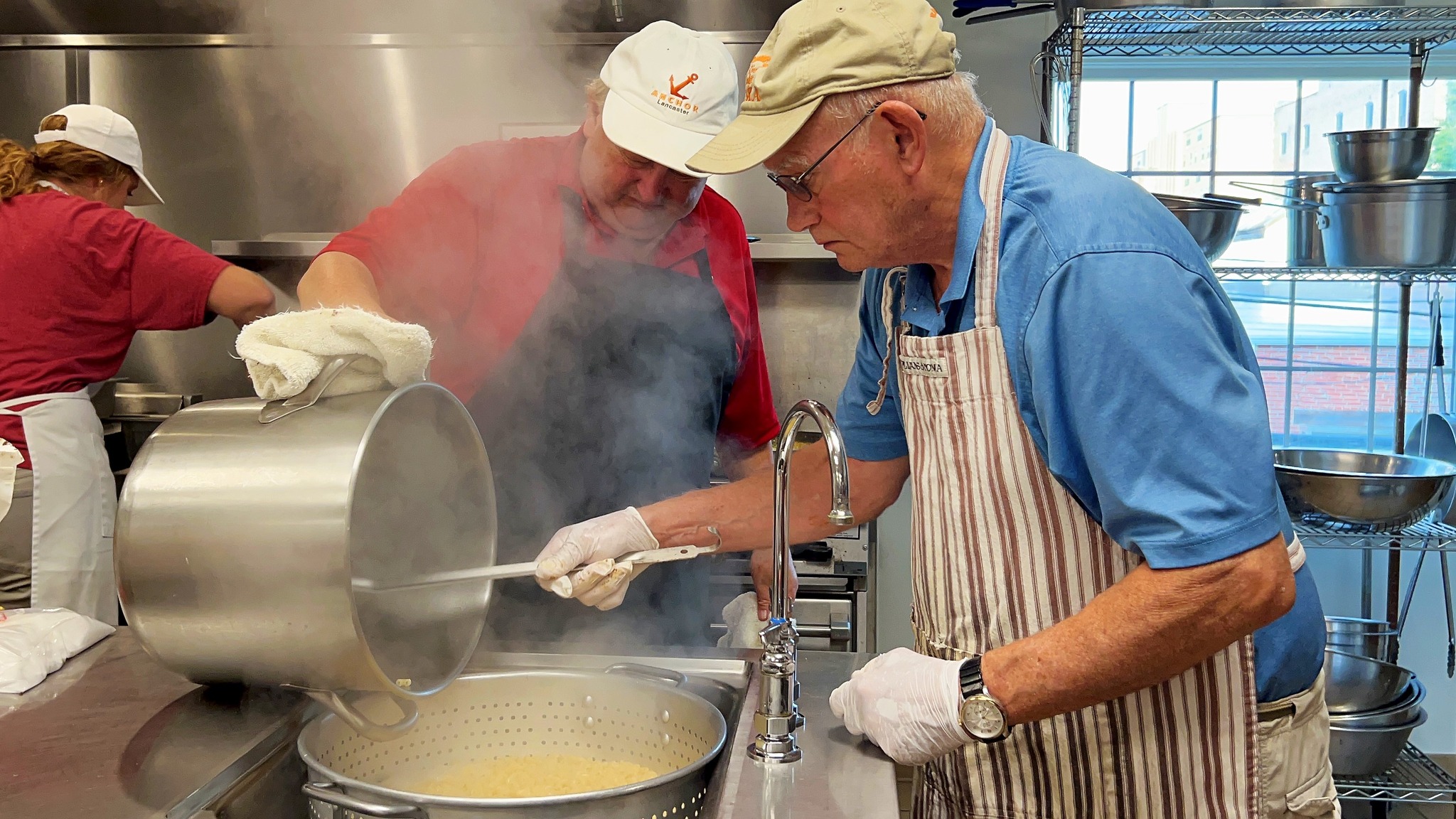 New ministry aided by EPA Wholeness Center grant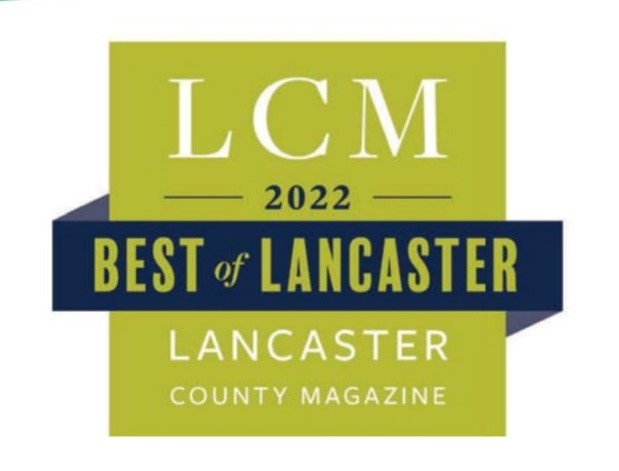 Anchor Lancaster, a ministry at First UMC Lancaster, served 30,000 hot breakfast meals in 2022. The breakfast ministry, which serves every weekday, including holidays, was recognized as "the best non-profit in Lancaster."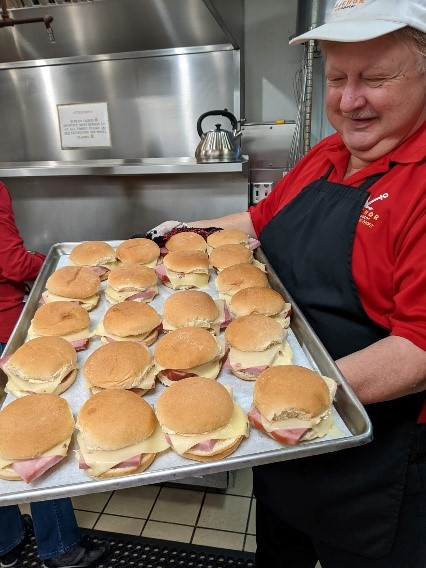 Each Monday through Friday, 6-9 volunteers prepare, serve and clean up–serving about 100 team-hours each week and more than 5,000 volunteer hours for the year. Volunteers come from First UMC, partner congregations and the larger community
Anchor Lancaster added a daily shower to its ministry in 2019. Before and after each breakfast in 2022, staff and volunteers provided more than 4,000 individual showers–about 10-15 each day. A change of underwear, socks and toiletries are provided to those who need them.
Church adds warming center as respite against winter chill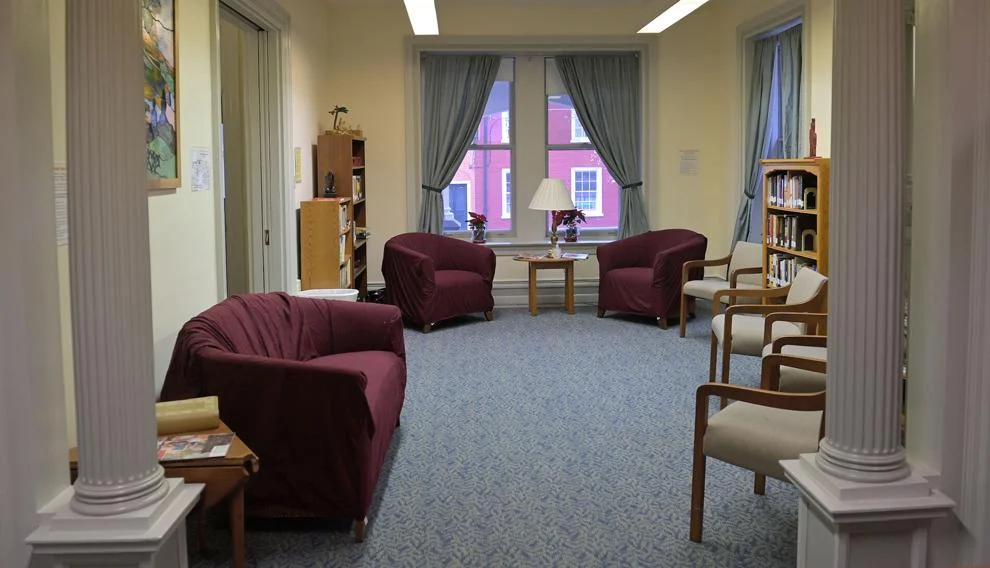 In December the ministry turned a sitting room into a warming station to offer comfort on cold winter days. Up to 10 guests at a time may enter the room via a dedicated entrance to relax, charge their phones and enjoy hot coffee and snacks. The addition was made possible through a $5,000 EPA Wholeness Center grant and aid from other funders.
"As the pandemic continues, our Warming Center provides a place of respite from the weather for our guests," said Patty Eastep, executive director of Anchor Lancaster.
The Rev. Joe DiPaolo, First UMC's lead pastor, notes that Anchor Lancaster's vision is: "To love, serving God and our neighbors in practical, concrete ways, remembering the words of Jesus, 'I was hungry and you gave me food, I was thirsty and you gave me something to drink, I was a stranger and you welcomed me.'" (Matthew 25:35)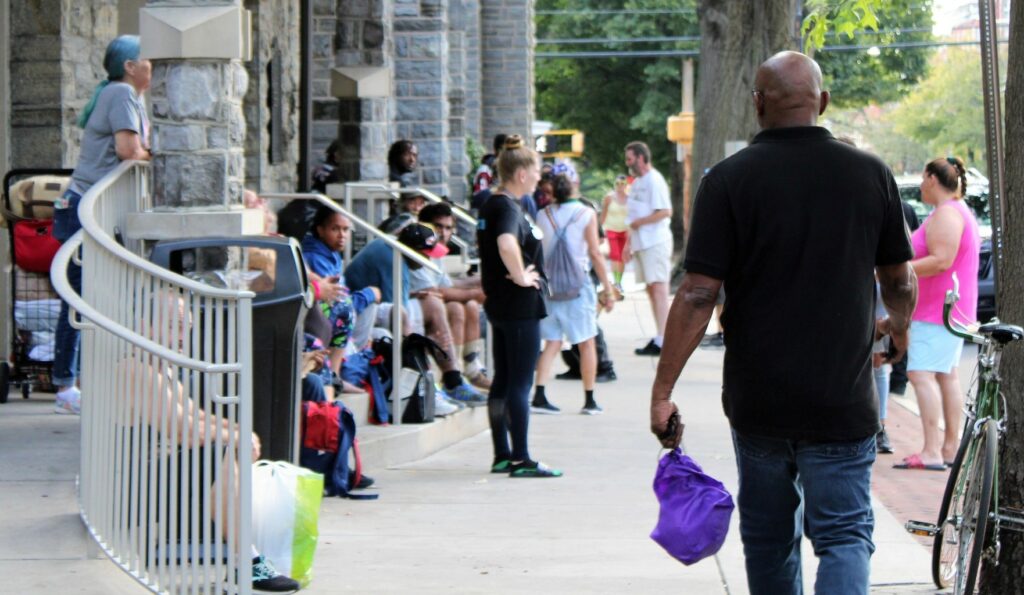 Anchor Lancaster started over 30 years ago at another church with community support to offer indoor warmth to people on the streets. But it gradually expanded into a breakfast ministry. It moved to First UMC in 2016 and was incorporated as a nonprofit in 2017.
Thanks to the Rev. Kent Kroehler and Lancaster Online/LNP for this information. Photos by Faith Kickery