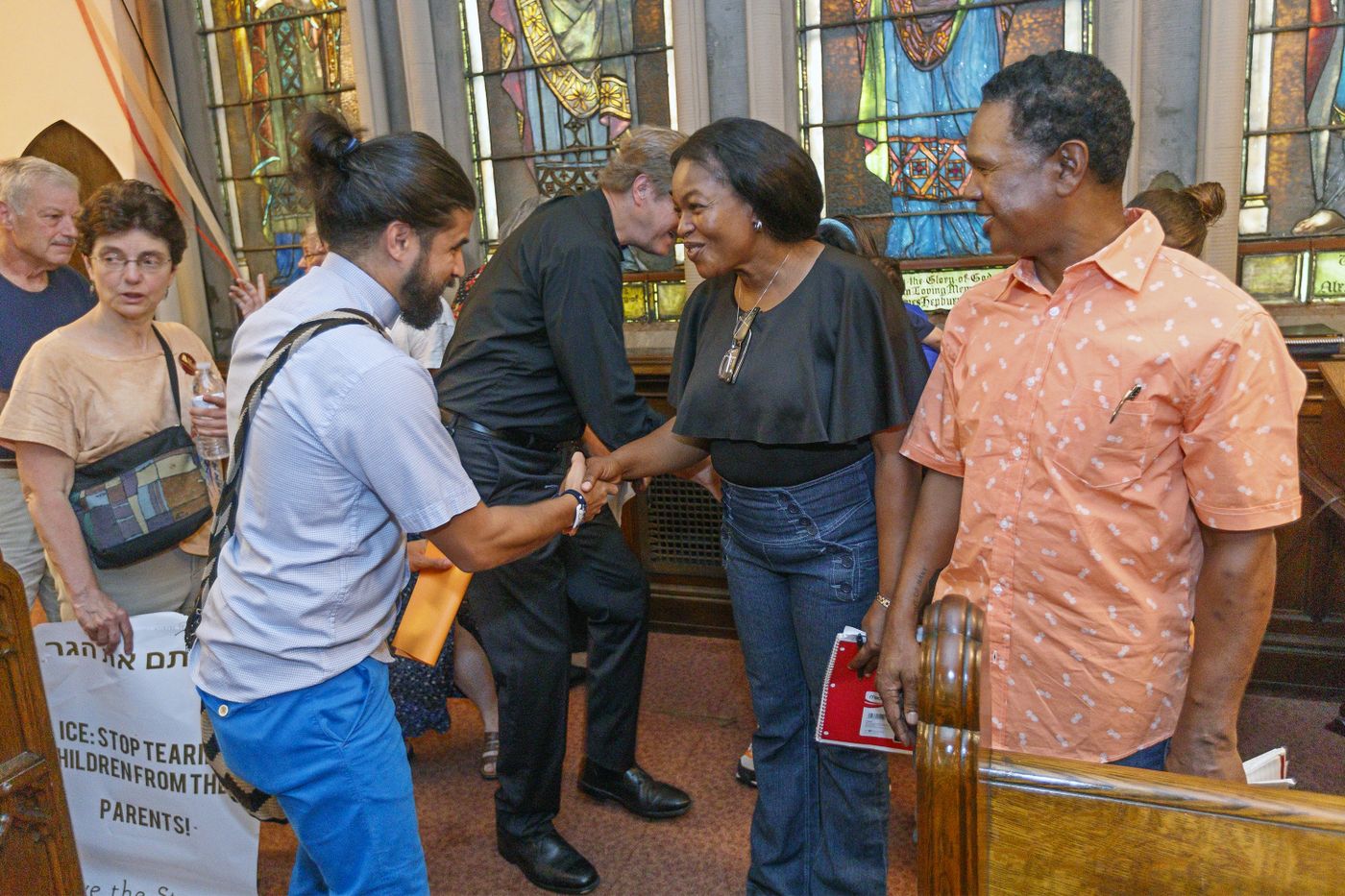 The General Board of Church and Society has issued a Call to Action statement on immigration justice, mercy and hospitality, jointly with other United Methodist agencies and bodies, and is asking UMC members and congregations to share it widely and respond. The statement focuses particularly on churches that are offering Sanctuary to immigrants who are undocumented and at-risk of arrest and deportation and may be awaiting court decisions on their requests for asylum as refugees.
"We ask that you speak up in support of persons in Sanctuary and the churches supporting them," reads the statement. "In the past week, we have become aware of the Trump Administration's most recent attack on immigrants who are living in Sanctuary in congregations, among them United Methodist congregations, as they seek to fight for justice in their deportation cases.
"The federal government is issuing fines of up to $500,000 to these immigrants in Sanctuary. This is an egregiously punitive tactic causing great fear and anxiety to immigrant brothers and sisters who are already deeply burdened by the stress of their circumstances."
The Rev. Jeania Ree V. Moore, GBCS Director of Civil and Human Rights, cites nine UM churches included in the call to action, which currently are hosting Sanctuary guests. One of those churches is First UMC Germantown (FUMCOG) in Philadelphia, the only that is hosting two families: Suyapa Reyes and her four children from Honduras (Jennifer, Yeimi, Jeison, & Junior) and Clive & Oneita Thompson from Jamaica and their two children (Christine & Timmy).
Both families entered Sanctuary at FUMCOG August 28, 2018, nearly one year ago. See "In Germantown, a sanctuary church resists the federal government – again."
"We are calling on United Methodists to send letters, cards, expressions of support directly to the Sanctuary churches," writes Moore. FUMCOG's guests can receive mail at the church address, 6001 Germantown Ave., Philadelphia PA 19144. The Rev. Bob Coombe is lead pastor.
"I have no idea how much longer the families will be here," said Coombe. "There is movement and hope that there will be something happening in the next 2 or 3 months. Whether it's a 'stay' in their removal date or a rejection is not known. They came the end of last August, so we are in our 11th month. "