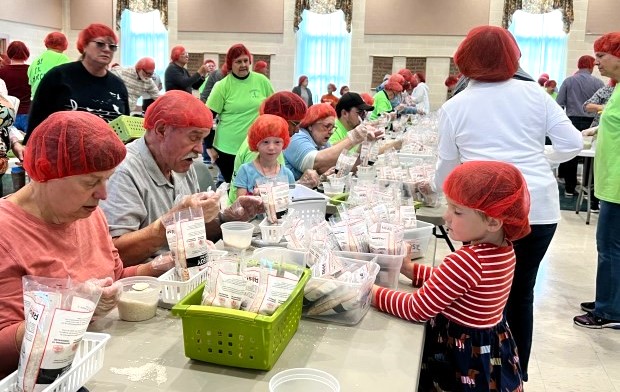 Members of Cedarville United Methodist Church in Pottstown (North Coventry) celebrated the church's 150th anniversary in "Mission First" style, by packing 10,800 high-nutrition meals up in a single day to help feed children and families in need around the world.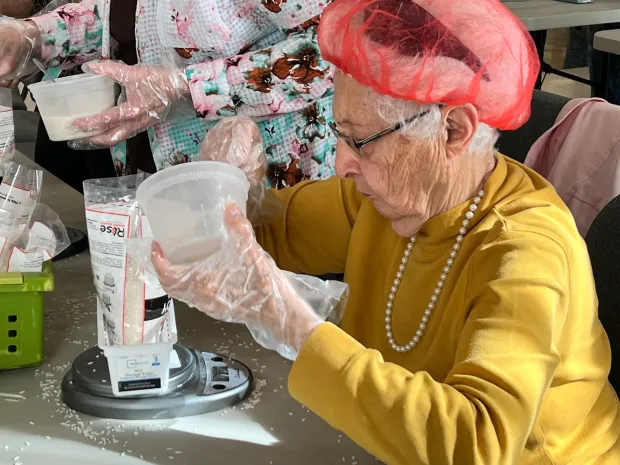 Through its outreach center, Mission First in Pottstown, Cedarville UMC and partners routinely provide 100-plus meals weekly to the local community in need. They also keep stocked an outdoor Food House and Fridge available daily to anyone needing immediate nourishment until they can get to a regular food bank.
Also, Mission First provides two families or individuals weekly with a lasagna meal through the nationwide organization Lasagna Love.
However, on Laity Sunday, Oct. 15, Cedarville went global with its campaign to help the hungry.
It was all part of this year's United Methodist Laity Sunday theme, "Rise up and remain committed to love's teachings." This inter-generational event provided an opportunity to act upon the words of Jesus in Matthew 25:35, "For I was hungry and you gave me something to eat."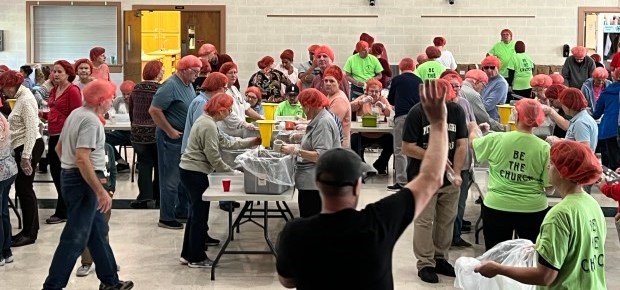 The event was coordinated by retired UM Pastor Richard Work and organized through RiseAgainstHunger.org
Church members look forward to finding out in a few months where the food they packaged will be distributed. Theirs are the last hands to handle those food packages until they are opened by those receiving the meals.