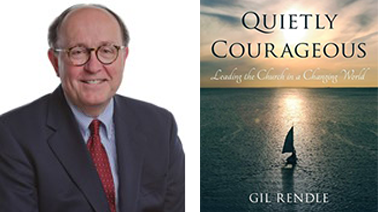 Quietly Courageous, by the Rev. Gil Rendle, is the Congregational Development Team's (CDT) third book to recommend and discuss in its new weekly Book Club, beginning Jan. 13, 2021. The new clergy and laity study group will gather each Wednesday morning on Zoom, from 11 AM to 12 PM, for six weeks.
Rendle, the author of Quietly Courageous and a former Eastern PA Conference pastor, will facilitate the weekly discussions. The highly regarded consultant and former Texas Methodist Foundation top executive helps denominational organizations address systemic issues and strategies for fostering values-based change and leadership development.
The first 25 persons to register for this new book study will receive a free copy of the Quietly Courageous book.
About the book:
Quietly Courageous offers practical guidance to leaders—both lay and ordained—on leading churches today. Rendle encourages leaders to stop focusing on the past and instead focus relentlessly on their mission and purpose—what is ultimately motivating their work. He also urges a shift in perspectives on resources, discusses models of change, and offers suggestions for avoiding common pitfalls and working creatively today.
Schedule: Wednesdays 11am-12pm
January 13 – Part I: Good Leadership Is Not Enough
January 20 – Part II: The Assumptions
January 27 – Part III: The Temptations
February 3 – Part IV: Where Do We Start?
Wednesday has been "CDT Book Club Day" since Sept. 9, and it now comprises well-attended morning and evening sessions. The evening group recently completed eight weeks of exploring Transforming Community: The Wesleyan Way to Missional Congregations, co-written by seminary theologians the Revs. Henry Knight and Douglas Powe.
The morning group, numbering about 40 clergy and lay members, is focused on The Post Quarantine Church, by Thom Rainer. The Rev. Lloyd Speer, the CDT's new chairman, leads that group, meeting six times from Oct. 21 to Nov 25, from 11 AM to noon, via Zoom.
"The CDT uses these gatherings to offer interested clergy and laity ideas about strategies to revitalize their congregations and further develop their ministries," said the Rev. Kevin Babcock, Conference Coordinator of Church Support Services. Babcock designed and administers the program for CDT and led the first book study.
The purpose of the Congregational Development Team is to actively resource churches and ministries by engaging them in ongoing development and revitalization.
New Book Club Registration Link: https://epaumc.zoom.us/meeting/register/tJYkcO-gqj0oHdbWhRDK2dtWhH_gqfgoUGlS.
About the Author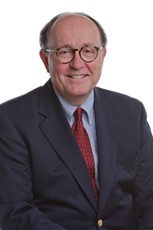 Gil Rendle most recently served as Senior Vice President with The Texas Methodist Foundation in Austin Texas and as an internationally respected independent consultant working with issues of change and leadership in denominational systems. Prior to this position he served the Alban Institute as an author, seminar leader and senior consultant for twelve years. An ordained United Methodist minister, Rendle served as senior pastor of two urban congregations in Pennsylvania for sixteen years and as a denominational consultant for The United Methodist Church for nine years.
Rendle has an extensive background in organizational development, group and systems theory, and leadership development. He has consulted with congregations on planning, staff and leadership development, and issues of change. He is well known for his work with middle judicatory and national denominational offices and staff as they wrestle with denominational and congregational change.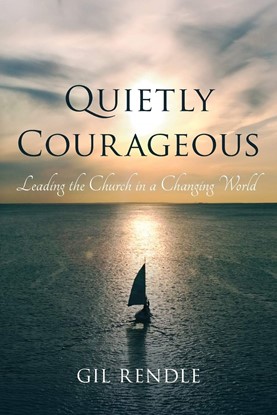 In training workshops and conferences, Rendle has led numerous large and small groups in practical learning that directly impacts participants' decisions and practice in their leadership roles. He is the author of ten books, a contributor to four books, and the author of numerous articles and monographs. Recent books include Journey in the Wilderness: New Life for Mainline Churches (2010) published by Abingdon Press as well as Doing the Math of Mission (2014) and Quietly Courageous: Leading the Church in a Changing World (2019) published by Rowman & Littlefield. Gil is a resident of Pennsylvania where he lives with his wife, Lynne.