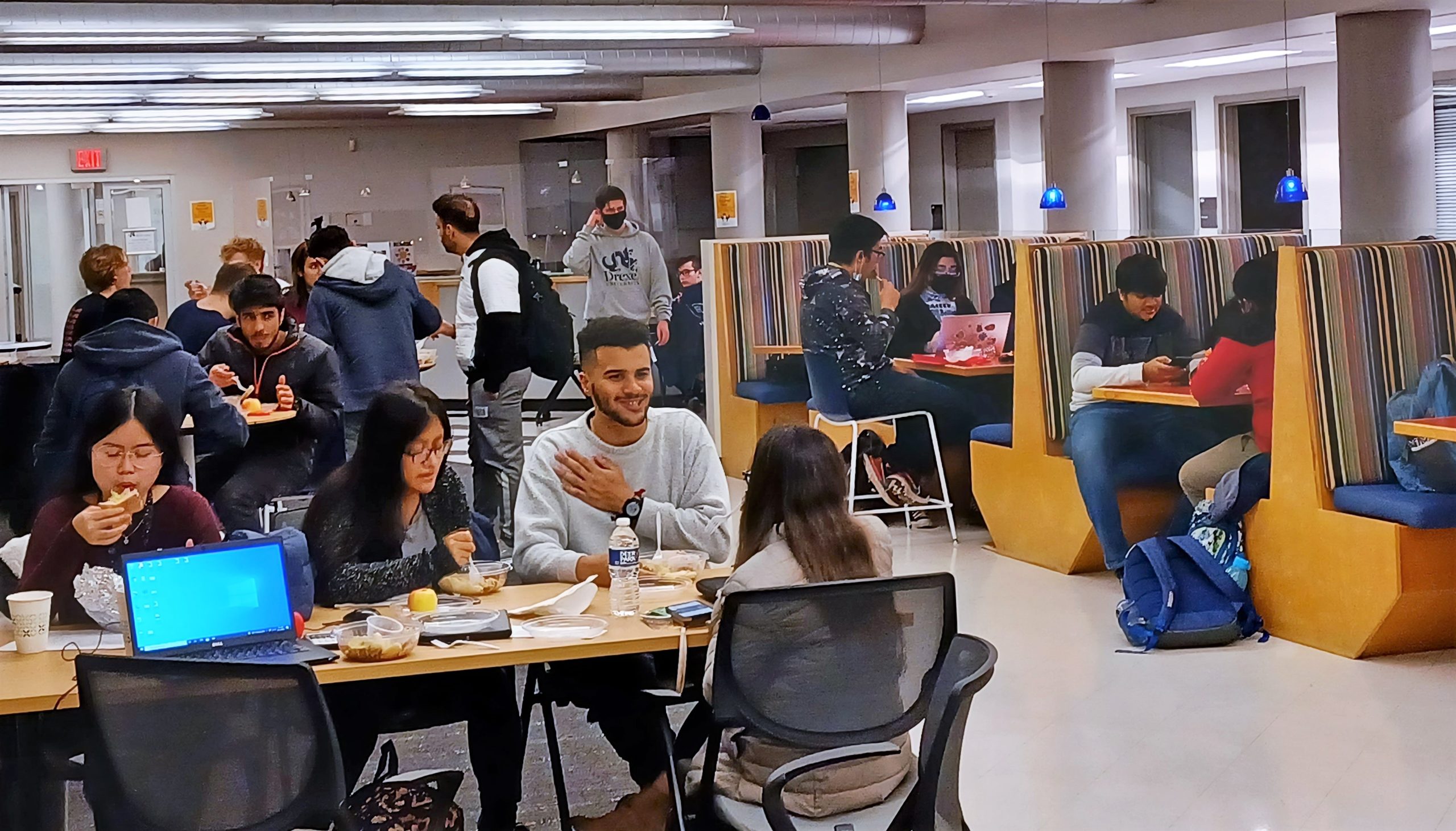 EPAUMC's Open Door Christian Community, a United Methodist campus ministry at Drexel University in Philadelphia, is sponsoring Winter Wellness Wednesdays this season. They gather students weekly for free, healthy food, fellowship and conversations that offer of plenty of food for thought.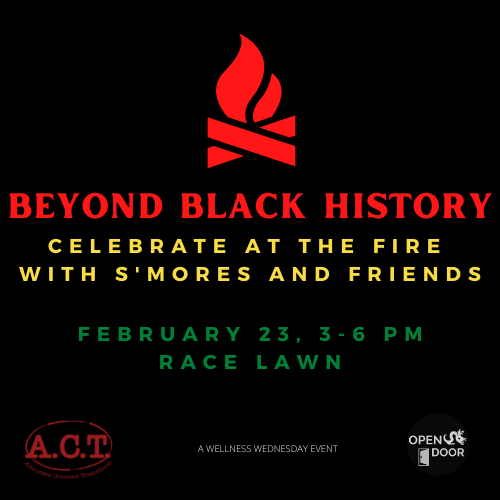 On Wednesday, Feb. 23, they will explore the topic "Beyond Black History" when they gather around fire pits on Race Lawn, located between Cherry and Race Streets.
Students will roast pre-packaged s'mores, donated by Gretna Glen Camp & Retreat Center. And they'll take food bags to go, donated in part by Drexel's new food pantry, Mario's Market. Open Door's staff and volunteers select recipes and bag enough non-perishable foods for students to prepare four servings at home.
That portable option replaces the popular buffet feasts the ministry once hosted weekly before the COVID pandemic. It's a "pivot" the campus ministry had to make to comply with university safety rules prohibiting indoor group dining.
"We handed out our first bags of the term, bruschetta pizza, Feb. 2 in the lobby of the Student Center for Diversity and Inclusion," reports the Rev. Diana Esposito, who works with the Rev. William Brawner to administer Drexel's resilient UM campus ministry. "Within two hours all 50 bags had been distributed. Students were very excited to get a free meal and one that they could prepare with the limited kitchen options and cookware they have. Our goal is that every meal can be made in the microwave or a toaster oven."
Campus ministry responds to food insecurity, mental health needs
Supplies for the recipe bags come from various sources, including Mario's Market, the Blessings of Hope food distriution ministry, grocery store purchases and donations. Food insecurity and demand are increasing on many college campuses. So, Open Door will try to increase its distribution of healthy food bags in the coming weeks.
In addition, the ministry will provide Self-Care Strategy Stations at Winter Wellness Wednesday events, offering students opportunities to try out different ways to "care for their mental and spiritual wellbeing during trying times," said Esposito. Stations will offer students coloring books, stress balls, LED prayer candles, and of course, nutritious meals.
Open Door is partnering with other campus ministries, along with Drexel's Counseling Center and its Center for Black Culture. Brawner and Esposito are excited about their emerging partnership with Robia Smith-Herman, a social worker and therapist, who serves as the school's "BIPOC (Black and Indigenous People of Color) Specialist." She was hired this year to work collaboratively with the Counseling Center and the Center for Black Culture.
"We hope this partnership will give her face-to-face time with students who do not yet know her position even exists," said Esposito. "In partnering with all these organizations, we hope to bring awareness to what spiritual and mental health services are available to students."