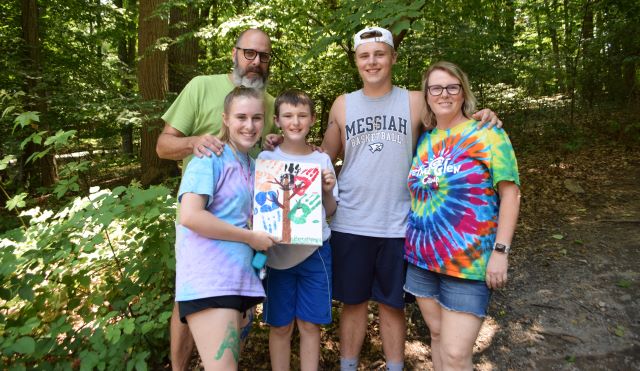 By John W. Coleman
Visitors to three of the four Eastern PA Conference Camp & Retreat Centers will be in motion this weekend, and all are invited to come join in the fun.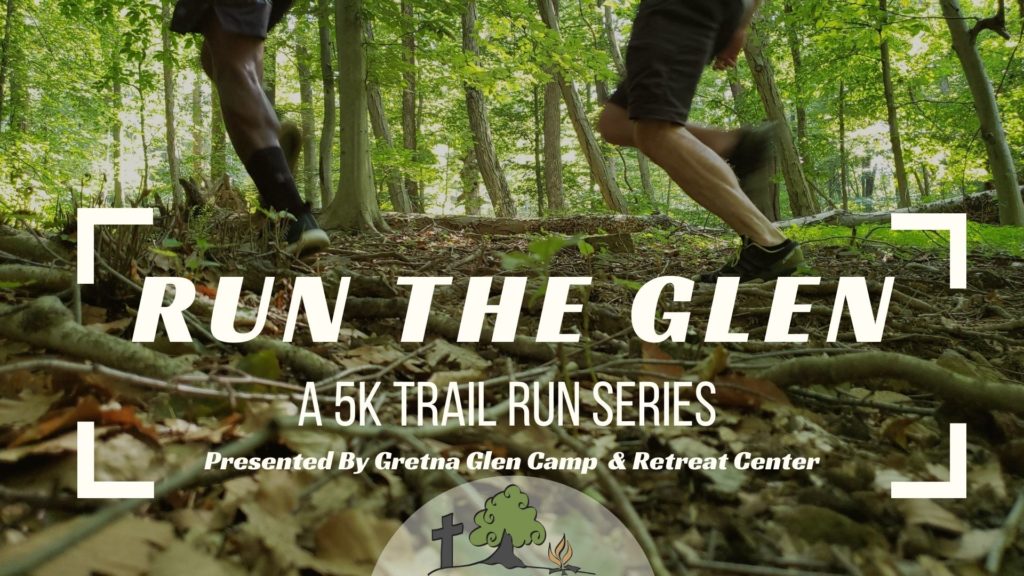 Gretna Glen
Gretna Glen Camp & Retreat Center will launch this weekend Run the Glen, a series of three weekend race excursions—on Fridays (5K) beginning at 6 PM and on Saturdays (5K and 10K) beginning at 8 AM. Visitors will literally have the run of the place, as they race—whether running or walking—through the scenic camp grounds. The dates are Sept. 18-19, Oct. 16-17 and Nov. 20-21
"We would love to have you join us for as many of these runs as you would like," says camp director Apryl Miller, "and savings will stack up the more you Run the Glen (i.e., $10 off for each additional run when purchased together)!"
Masks will be required where social distancing (being 6 feet apart) is not possible. But race rules and allowances will be made to accommodate social distancing. Usage is limited to a total of 100 runners per day. No additional guests will be allowed on site without prior permission. Please encourage your friends and family to support you from home.
The entry fee ranges from $30 to $35. All profits will go to support Gretna Glen operations—and that support is greatly needed. Watch the fun Run the Glen series video. Go to http://www.gretnaglen.org/about-us/get-involved/runtheglen to learn more and to register.
In addition, Gretna Glen continues to host its monthly Free Youth Nights this Sunday, Sept. 20, through December at a new time, 2 to 4:30 PM. Other dates are Oct. 18, Nov. 15 and Dec. 20. The agenda includes camp activities like boating, archery, GaGa, 9-square, etc.; socially distanced large-group activities; and worship and prayer; plus a light grab-and-go snack. Learn more about this and other planned activities, and learn about what Gretna Glen is doing to keep all its visitors safe.
Finally, the bustling camp will also host guests for one of its Family Getaways this weekend, Sept. 18-20. It's a fun, affordable family vacation time that offers rest, recreation and spiritual growth, with activities for everyone. "You will be able to disconnect, so you can reconnect with God, each other, and creation in a new way," says camp staff. The next Family Getaway weekend is Oct. 23-25. Call 717-273-6525 to register. Learn more…
Pocono Plateau
Meanwhile, Pocono Plateau Camp & Retreat Center will host its Treasure Hunt for runners and walkers on Saturday, Sept. 19, 9 AM to 4 PM, a replacement for its annual, fundraising 5K and 15K Hero Dash races. This excursion—a great event for families—will involve hiking the five trails at their camp, while using social distancing and collecting pieces of treasure for a prize.
Also included is a non-competitive, leisurely trail walk through the woods. Hot dogs, etc., will be served. A virtual version, for participation from one's home, is also available. Find out more about this alternative race event: TREASURE HUNT.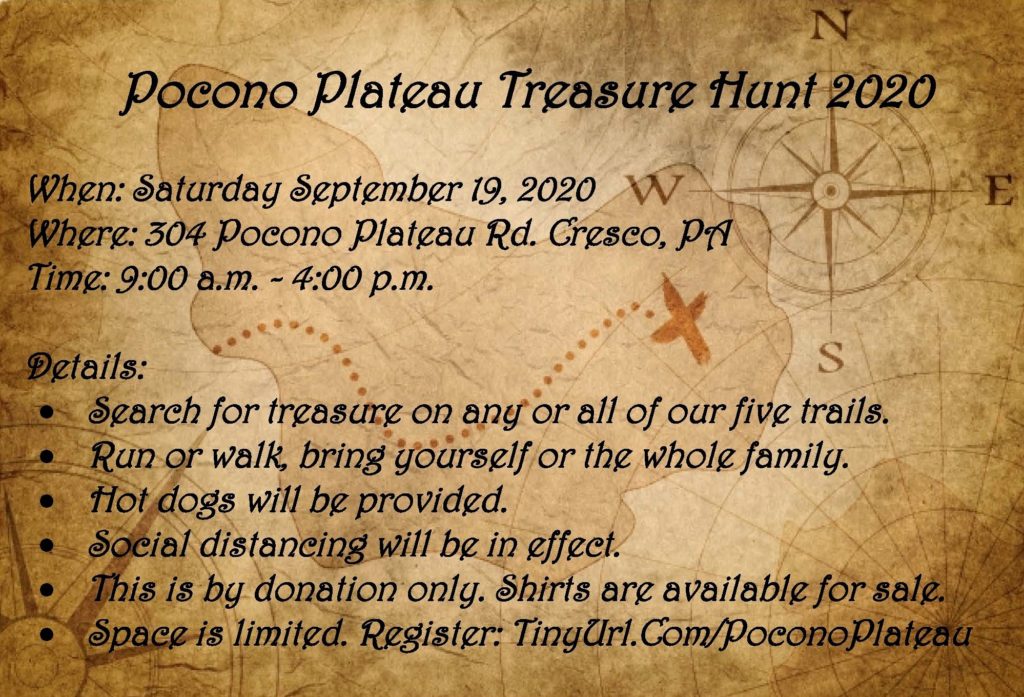 And just like Gretna Glen, Pocono Plateau is also welcoming families for its fun-filled Family Getaways, an especially timely treat as verdant summer turns into colorful autumn.
"We are excited to offer families an opportunity to experience camp this fall," says the Rev. Ron Schane, Pocono Plateau director. "Come to the Poconos and get away from your everyday stress. Enjoy a relaxing weekend with your family surrounded by God's creation."
Weekend Family Getaways there include boating, canoeing, a craft, hiking, climbing tower, sling shot, campfire and more. All activities are optional. And there will be plenty of time for families to create their own fun and adventures. Come escape to God's sanctuary in the mountains!
For more information or to check availability, contact the office: 570-676-3665 or email: camp@poconoplateau.org
Innabah
Finally, InnabahCamp & Retreat Center will launch its Fall Family Camp series this weekend, Sept. 18-20, and over five more weekends into mid-November. The purpose and offerings of its family retreats are similar to those of its two sister camps—rest, recreation and renewal through optional activities, plus meals and lodging at an affordable price. Learn more…
Innabah is holding annual Challenge Day Camps for special-needs campers this midweek and next (Sept. 15-17 and 22-24) and over three more weeks in October and November. They will also offer full-day Challenge Camps on two Saturdays, Oct. 3 and Nov. 21. In addition, the camp will hold a Children & Youth Day Camp (for K through 12) on Saturday, Oct. 17, 9 AM to 7 PM. Learn more and register.