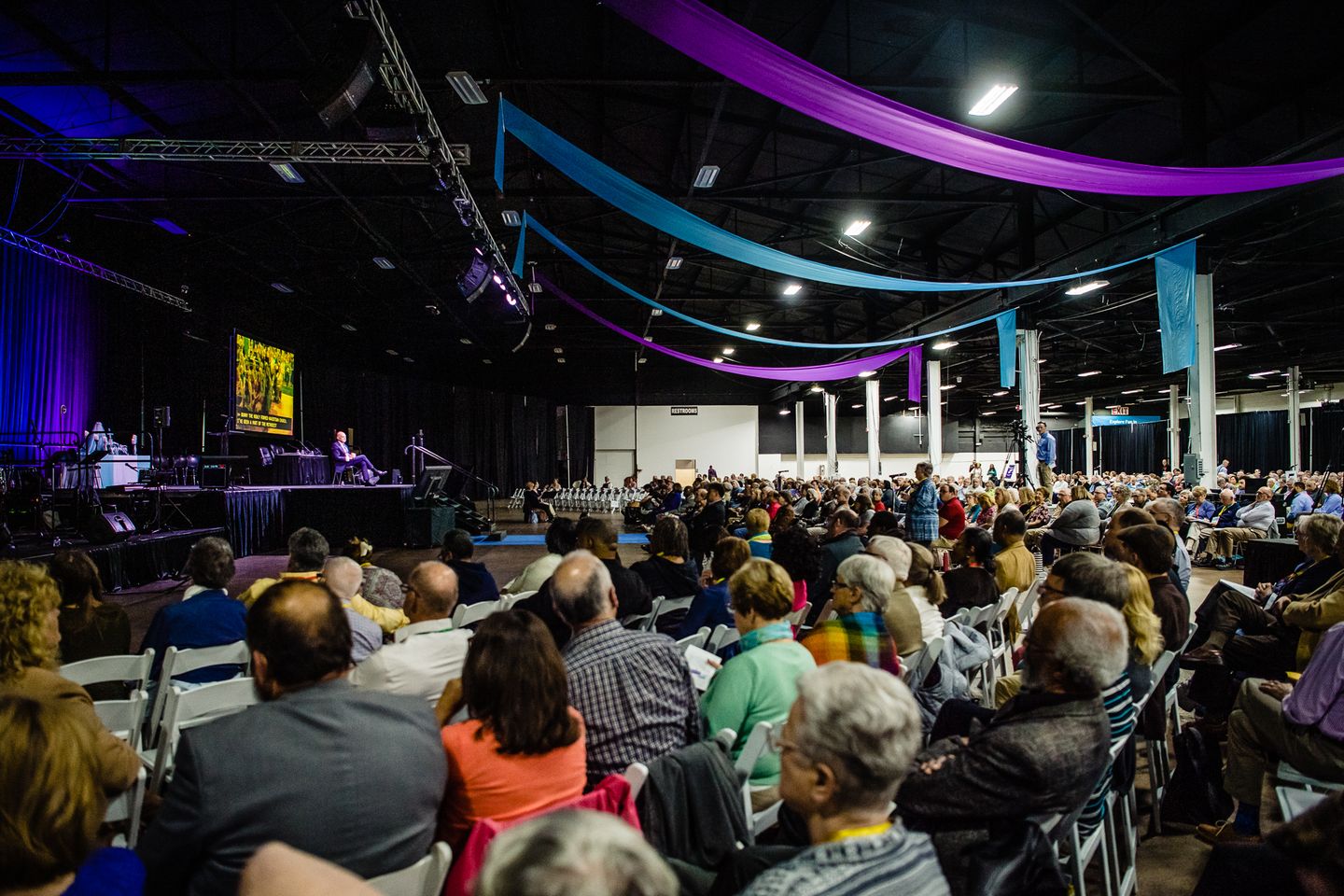 For the first time in three years, the Eastern Pennsylvania Annual Conference met in person from Thursday, May 18, to Saturday, May 20, at the Expo Center in Oaks, Pa. More than 700 members and visitors gathered under the theme Possibility (from Matthew 19:26) for the first annual conference held onsite since 2019, after managing three years of online sessions.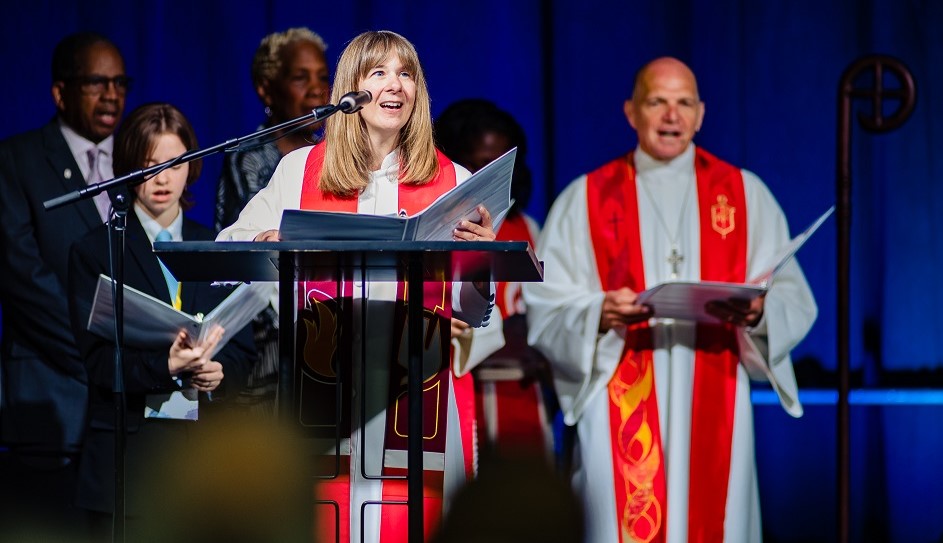 "The Church Is One Foundation" sang the body during its opening worship celebration. And throughout the two-day session that truth prevailed in moments of communal worship, fellowship and giving, in the sacred commissioning and ordination of six clergy, and in the faithful discernment and discussion of 12 resolutions.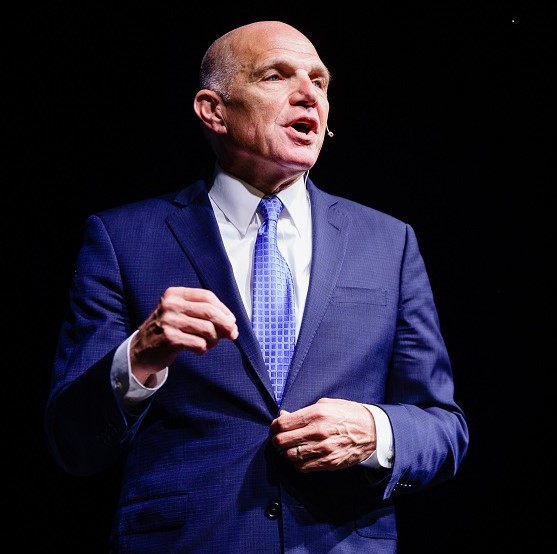 Bishop John Schol, in his episcopal address, praised God for the Christ-likeness of the United Methodists of Eastern Pennsylvania who led people through the pandemic, were innovative in their leadership and continued to serve in very challenging times. "I see great possibility in our future," he said, "and our greatest possibility is through our congregations."
Resolutions passed
Members passed resolutions including a leadership nominations report, equitable compensation for clergy, support for EPA Advance Special local mission projects, a modified Safe Sanctuaries policy that now extends to vulnerable adults, updates in the clergy pension program, the disaffiliation of five congregations and the discontinuance of six congregations.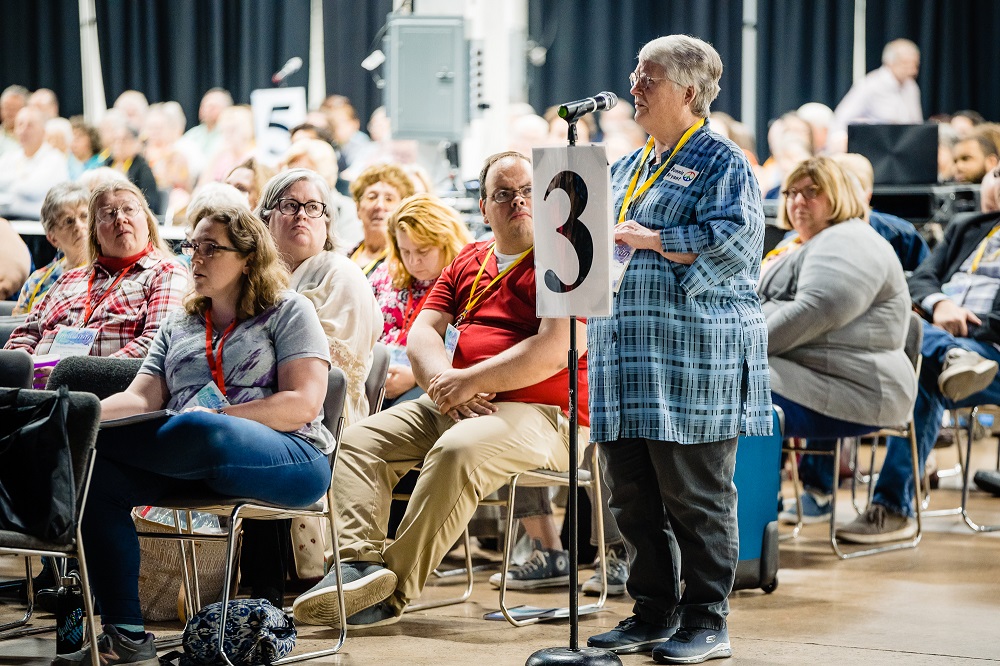 A new Strategic Direction, that outlines the conference's goals and path forward to increase vitality and effectiveness among its congregations and church leadership was discussed and approved. It includes a collaborative affiliation between the United Methodists of Eastern Pennsylvania and Greater New Jersey that focuses on growing transformational leaders, making disciples, growing vital mission congregations and transforming mission in our communities and around the world.
While that proposal passed by a wide margin, the introduction of a strategic direction, a new budget format and collaboration with Greater New Jersey has created disruption for some conference members concerned about too much change without a full understanding of the plans and process. The Extended Cabinet has pledged to continue to work with more laity and clergy to better understand their concerns and slow the pace of change.
Special Session planned to adopt 2024 budget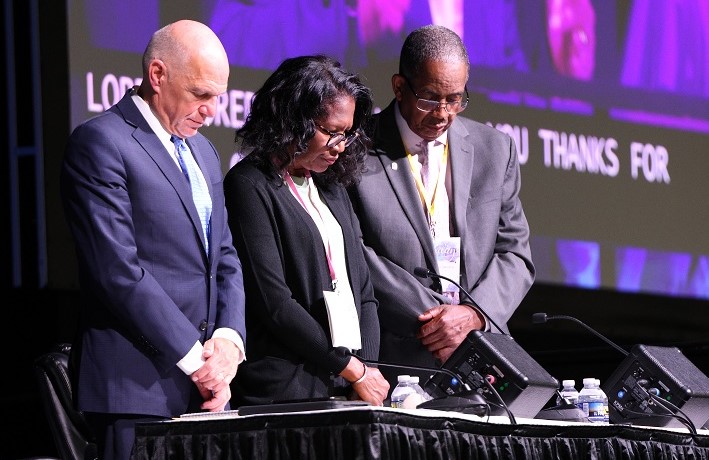 As requested, the bishop, with approval of the superintendents, will call a Special Session of the conference to review and adopt a 2024 budget. The Council on Finance & Administration's budget proposal, which reports all projected income and spending, conforms with The Book of Discipline and with best practices of non-profit management, EPA Treasurer and Chief Financial Officer Jo Fielding assured members.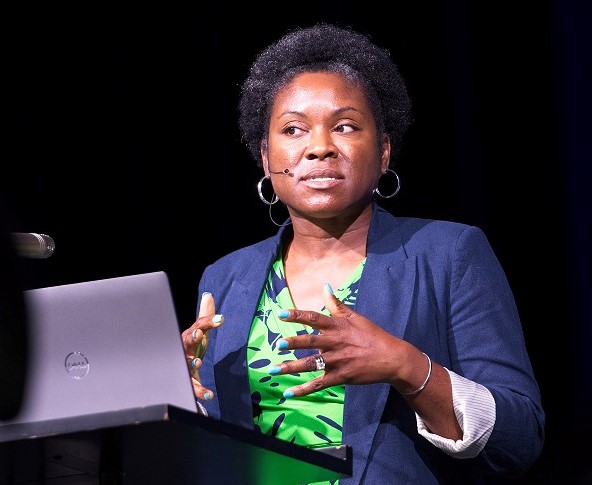 In other highlights, the Rev. Enger Muteteke (right) of the General Commission on Religion and Race, led a teaching session on "systemic racism, implicit bias and their impact on ministry efforts."
Bishop John Schol presided over the conference, delivered his episcopal address, celebrated new clergy retirees and preached for the Commissioning and Ordination Service in which four clergy were ordained and one was commissioned. The Rev. James Lee, EPA&GNJ Director of Communications, preached for the opening worship. The Rev. Eunice Vega-Perez, Superintendent of GNJ's Skylands District, preached for the memorial service, where 33 deceased EPA clergy and clergy spouses plus two United Methodist bishops and two bishop's spouses were remembered.
We will publish a more detailed report of Annual Conference on EPA's website by Wednesday, May 24, and feature it in our weekly EPA Digest newsletter. Plus, we will enable readers to enjoy dynamic photography of the conference and ministry videos presented there.
Please enjoy and share with your congregations this brief video of some EPA Annual Conference highlights, produced by EPA's video producer Corbin Payne and presented at the close of the session. In addition, recordings of the full session, from the livestream video, are viewable on the EPA Annual Conference web page.