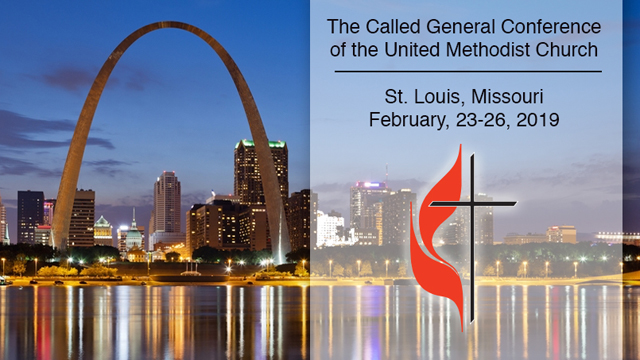 Bishop to report on special General Conference in March
Bishop Peggy Johnson will provide an initial post-General Conference 2019 report on legislation adopted and outcomes of the Way Forward proposals on Saturday, March 16 from 10 AM to noon at West Lawn UMC , 15 Woodside Ave, Reading, PA.
In the interest of immediacy, this report, offered "for whoever wants to come," will precede the bishop's later town hall meetings scheduled for March 25-28. The town hall meetings on the four districts are scheduled for:
East District: Monday, March 25, 6:30 pm, at Doylestown UMC
North District: Tuesday, March 26, 5 pm, at Tamaqua: First UMC.
South District: Wednesday, March 27, 6:30 pm, Location TBA
West District: Thursday, March 28, 6:30 pm, Location TBA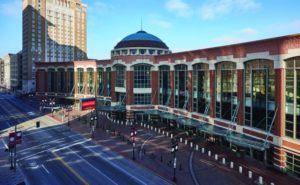 The Council of Bishops has called a Special Session of the General Conference of The United Methodist Church to be held February 23-26, 2019 in St. Louis, Missouri. The purpose will be to receive and act on a report from the Commission on a Way Forward based on the recommendations of the Council of Bishops.
The 32-member Commission was authorized by General Conference 2016 and appointed by the Council of Bishops to examine paragraphs in The Book of Discipline concerning human sexuality and exploring options to strengthen the unity of the church.
Final Report from the Commission on a Way Forward
General Conference is the top policy-making body of The United Methodist Church. The General Conference 2020 will take place May 5-15, 2020, at the Minneapolis Convention Center in Minneapolis, Minnesota. Learn more…
A 2019 General Conference Special Session tool kit
As the 2019 Special Session of the General Conference approaches, churches will have unique opportunities to communicate and interpret this historic event to their members. It may seem like an overwhelming job to some; but you have access to a wealth of information and resources to aid you in this task, ranging from the structure of the church to details of what happens during the three-day legislative meeting. Learn more…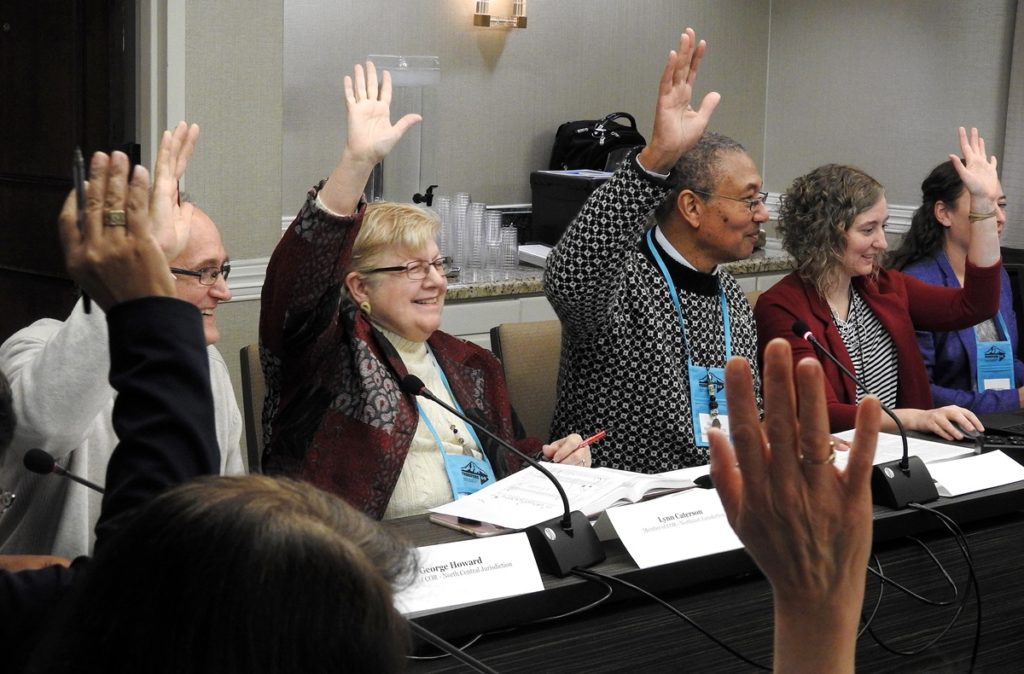 Panel clarifies options for special General Conference
Reference committee decides most vetted petitions are 'in harmony' and admissible for the special global legislative gathering to address, while several are not. Learn more…

Opinions still vary on the Way Forward
Many United Methodists are hoping a clear direction on how the church relates to homosexuality will emerge at the special called session of the General Conference in February. Important stakeholders are claiming their positions, including some who make preserving unity in the church a priority and others who are ready to embrace schism. Learn more…
Summaries of the Way Forward Commission Report
The full report of the Commission on the Way Forward merits reading by United Methodists across the connection. Consider using these summaries to introduce the Commission's work and the plans included in the report, as well as in settings where it is not feasible to read the document in its entirety. View and download the summaries (PDF) below:
Overview of work of the commission
In nine meetings over 17 months, 32 United Methodists from around the world engaged in conferencing to offer the church a way forward from its theological impasse over human sexuality. VIEW
One Church Plan summary
The majority of the members of the Commission on a Way Forward and of the Council of Bishops recommend this plan. VIEW
Connectional Conference Plan summary
Numerous amendments to the church's constitution would be required to enact this plan based on conferences based on theological perspectives rather than geography. VIEW
Examining merits of Connectional Conference Plan
Is the hardest Way Forward plan to implement also the best long-term solution? United Methodist News Service takes a look at the Connectional Conference Plan, the first of a series of four stories briefly explaining each of the most prominent plans that will be considered at the February special General Conference in St. Louis. Jim Patterson reports. Learn more…
Traditional Plan summary
The plan affirms current disciplinary language and provides for strict enforcement of bans and the gracious exit of those unwilling to abide by them. VIEW
Alternative Way Forward Plans
Groups push for Modified Traditional Plan
The Rev. Maxie Dunnam, president emeritus of Asbury Theological Seminary in Wilmore, Kentucky, submitted the Modified Traditional Plan to be considered by the 2019 special General Conference. Learn more…
Simple Plan supporters talk strategy
Supporters discuss how legislation that would eliminate all restrictions related to homosexuality could be part of General Conference consideration. Learn more…