BMCR is the organized Black caucus of The United Methodist Church. We are one of the United Methodist denomination's five U.S.-based racial-ethnic caucuses. National BMCR represents and is dedicated to the interests of more than 2,400 Black United Methodist congregations and approximately 500,000 African American members across the United States.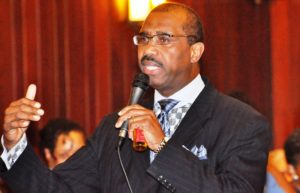 HISTORY: The idea for an ethnic caucus that addressed the concerns and needs of the Black constituency of the newly merged United Methodist Church (UMC) emerged in 1967 from conversations among a cadre of top black Methodist Church leaders. In March 1968 they convened a National Conference of Negro Methodists; but they adjourned as the new Black Methodists for Church Renewal. It was at this conference that the words "Our time under God is now," were spoken by Dr. Ernest Smith. Those prophetic words later became the motto of BMCR, and they are as relevant today as when they were uttered 50 years ago.
MISSION: BMCR's mission is "to raise up prophetic and spiritual leaders who will be advocates for the unique needs of Black people in The United Methodist Church." Learn more…

Philadelphia BMCR Caucus 
Philadelphia BMCR represents important interests and concerns of Black United Methodist members and churches of the Eastern PA Conference (located primarily in the Philadelphia region). We are an official, affiliated body of the Eastern PA Annual Conference and a conference affiliate of the National BMCR caucus.
Northeastern Jurisdiction Call to Action Resolution:
BMCR in mission and ministry:
BMCR/BUMP College Scholarships
BMCR collaborates with Black United Methodist Preachers (BUMP) to fund and award college and university scholarships annually to deserving graduating high school seniors who are active members of our churches.
We sponsor a yearly joint BMCR/BUMP Scholarship Luncheon, where we present students and their families with these vital financial aid awards, along with valuable words of wisdom and support from their pastors and Eastern PA Conference leaders.
We rely on BMCR-member churches to support and participate in this program by donating to the scholarship fund and recruiting applicants from among their memberships
Hurricane Disaster Recovery Support
BMCR is raising funds to support recovery efforts in the wake of multiple, devastating 2017 hurricanes that struck communities in the U.S. Southeast (Florida and South Carolina) and Southwest (Texas and Louisiana) regions and U.S. territories in the Caribbean. Many disadvantaged communities with Black and other racial-ethnic residents reportedly have been neglected and underserved in recovery efforts. Our donations and fundraising receipts will be divided three-ways and sent to our friends in the Southeastern and South Central jurisdictional BMCR caucuses and to the Methodist Church of Puerto Rico, by way of the Eastern PA Conference's Helping Puerto Rico Rise Again Campaign.
Call to Action Initiative
BMCR is a partner in the Eastern PA Conference's initiatives to fulfill the Call to Action resolution endorsed by annual conferences and bishops at the 2016 Northeastern Jurisdictional Conference. That NEJ resolution calls on each conference to make significant efforts to confront and undo the "culture of racism and white privilege" that prevails and to "heal wounds of internalized oppression" by seeking "systemic fundamental and institutional change both within the church and the world…" We collaborate in such efforts as the Racial Justice Transformation Project (aka Butterfly Project), involving a institutional racism assessment of conference policies, protocols, actions and relationships.
Other Ministries
BMCR supports and promotes various ministries and events important to Black congregations and to the development and representation of Black leadership across the conference. These include special worship, fellowship and discipleship events; relevant convocations and training events; and concerted social action to address important issues. We also promote Philadelphia Mission Connexion events and the ministry of the Philadelphia United Methodist Mass Choir.
Susan Angeline Collins was an early trailblazer for United Methodist women. In the years following the U.S. Civil War, Collins went to college and became a successful business owner. All before answering her call to serve the Methodist Church in missions to Africa.
A letter from the Rev. Gilbert H. Caldwell, former Eastern PA Conference clergy member, to BU Today, a Boston University publication. Also, quoted in the article is the Rev. David Briddell, another Eastern PA Conference clergy member and friend of Dr. King. Read the full BU Today article: MLK Was a Man, Not Just an Icon