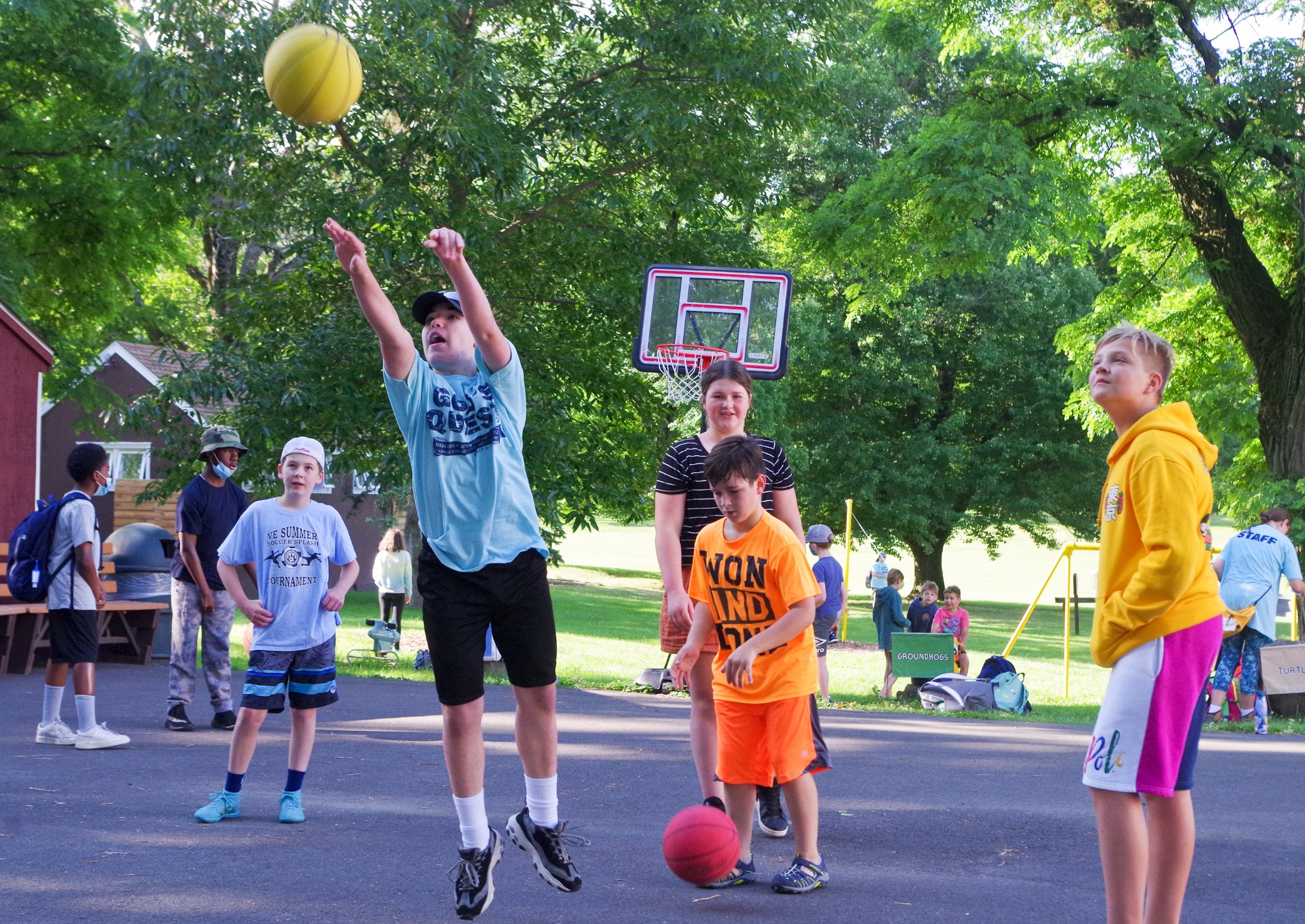 After weeks of staff training and preparations, summer camps are fully underway at EPA's four Camp & Retreat Centers, delighting children, youth and adults with memories and friendships that may last a lifetime. Beyond all the expected fun and fellowship, many will also learn about faith in God and following Christ through theme-based teaching, worship and other interactions.
Check out the four camps' Facebook pages to see colorful photos depicting some of the experiences and excitement happening there: Gretna Glen; Innabah; Pocono Plateau; and Carson Simpson Farm. Also view a YouTube video that shows and tells about the joyful sharing of community, adventure and God's love at all our summer camps.
Pocono Plateau to host Open House July 6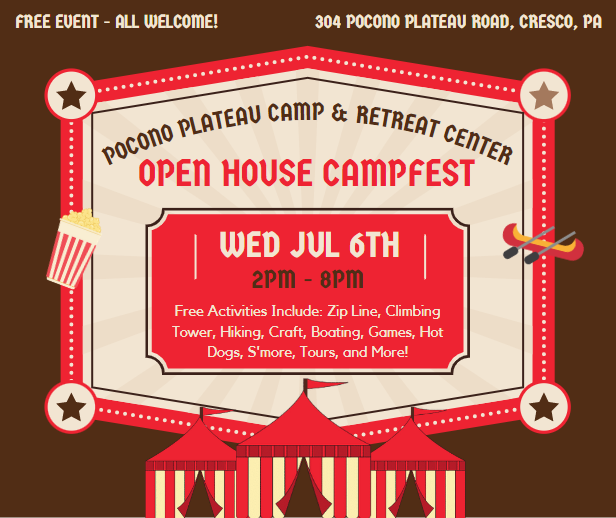 Pocono Plateau will host an Open House on Wednesday, July 6, 2 to 8 PM, since its first attempt in May was rained out. The free Camp Fest is a great way for visitors—both individuals and groups—to tour the site and enjoy a taste of the summer camp experience—including hiking, boating, archery, crafts, games, use of the zip line and climbing tower, and sumptuous snacks, from hot dogs to S'mores. July 7 is the alternative rain date.
Meanwhile, the camp is seeking to hire needed staff: an Assistant Director; and a Food Service & Hospitality Manager. Contact Carmen O'Shea, Pocono Plateau's new director, at director@poconoplateau.org for more information.
The camps have worked hard to recruit and train a strong cadre of diverse, dedicated summer staff, with a mix of veterans and first-timers. Gretna Glen has 43 summer staff; Carson Simpson has 50; Innabah has 20; and Pocono Plateau has 20.
Trainees learn the importance of situational creativity, camper safety, mental health awareness, building inclusive community, faith formation and other important values. And they will continue to learn much throughout their busy days and evenings, as they assist campers and counselors, while the regular staffs keep camp operations running smoothly.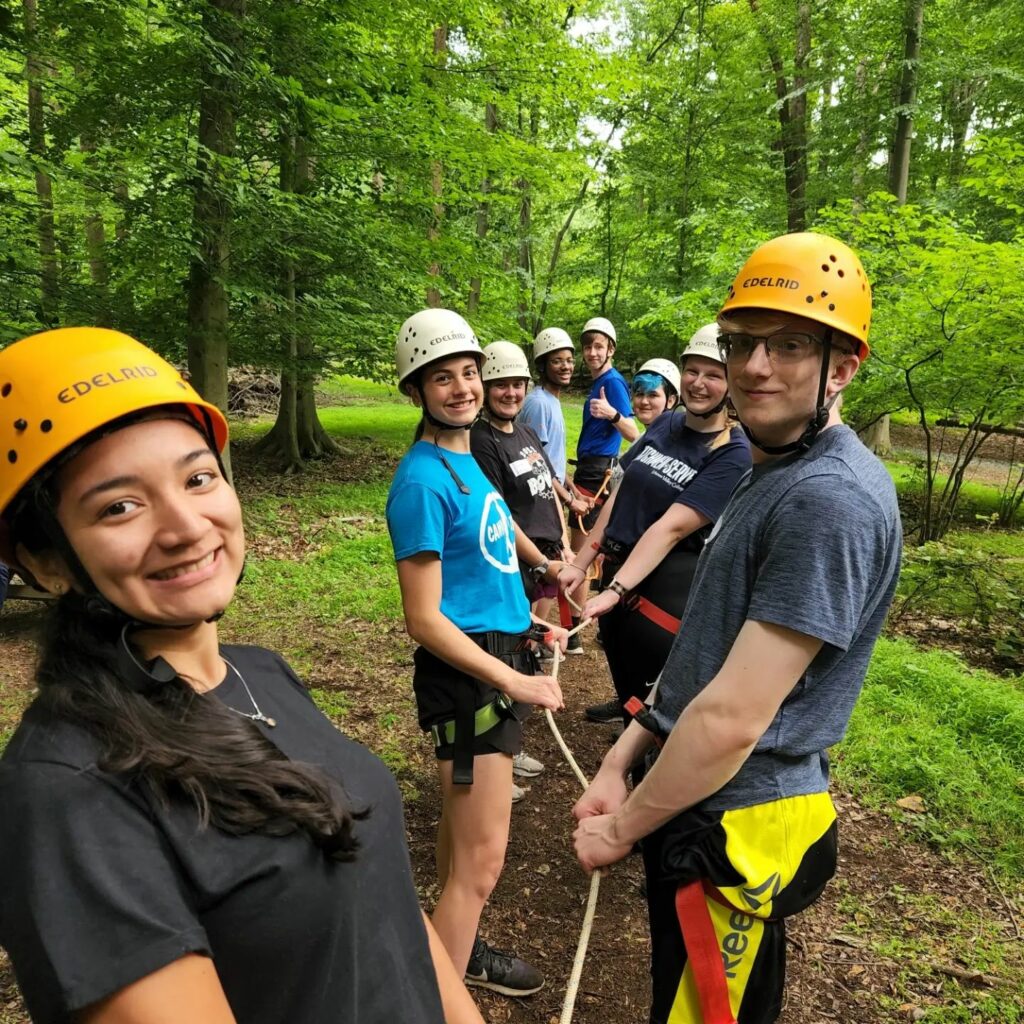 Camps maintaining safety protocols
Those operations include maintaining safety protocols, including keeping camp groups small and most activities outdoors. Hopefully, the COVID pandemic that shut down the camps in 2020 and severely restricted them in 2021 will continue to wane, thanks to testing, vaccinations and other precautions. Camp directors expect attendance to exceed 2021 numbers, but getting to pre-pandemic numbers may take another year. Thus, they may welcome more retreat groups onsite this summer than usual.
Still, more staff and volunteers are needed—including visiting clergy to offer a week of pastoral presence—plus more donations of money and materials, more registered campers for camps that still have space, and of course, more heartfelt prayers that the staff and campers will enjoy a successful, sensational summer.
"We are still looking for counselors, 17 and older," said O'Shea. This is the Plateau's first time receiving staff through the International Exchange program. Countries represented include Spain, the Dominican Republic and Bolivia. "It's a great opportunity for campers and other staff to learn about Christianity across cultures.
Impacting lives of our next generation of leaders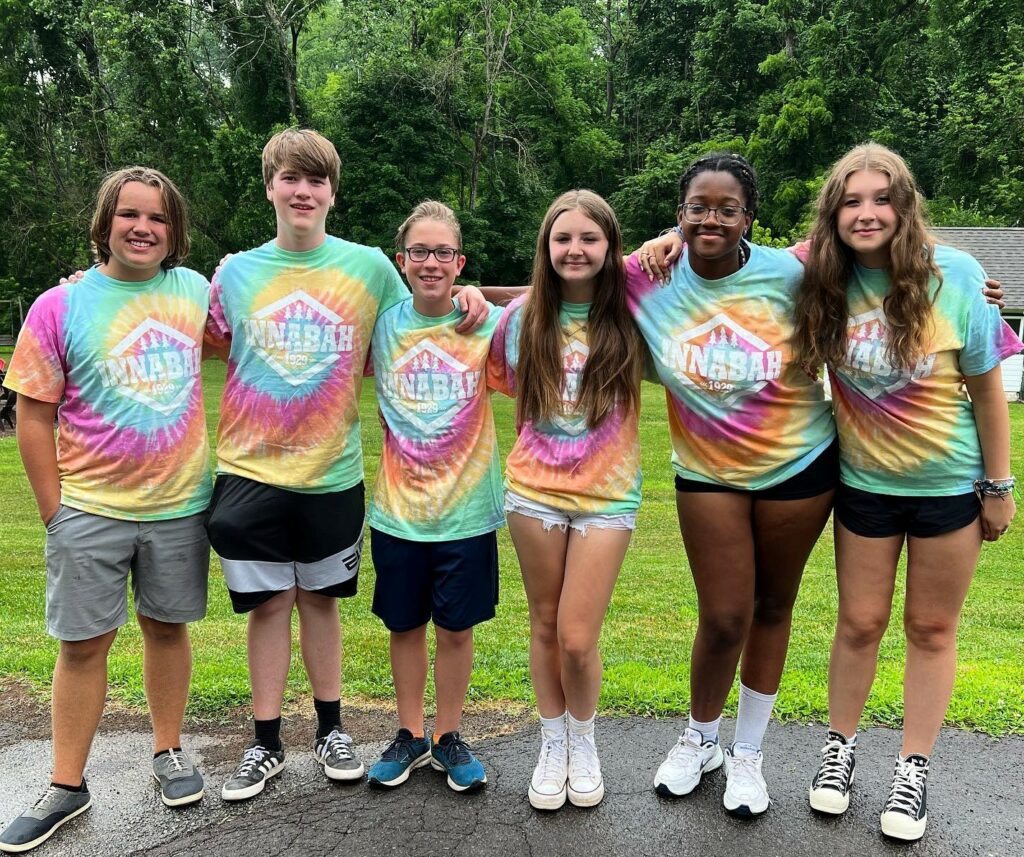 "Our camps are a wonderful opportunity to impact the lives of our next generation of leaders," she explained, "to share the gospel and God's love and grace, and to teach appreciation for the beauty of creation in an unplugged setting. Our children and youth need mentors and Christian role models to guide and shape their faith."
"My own life was transformed through Camp & Retreat ministries, and I know the power of sacred places that are set apart," said the Rev. Dawn Taylor-Storm, Director of Connectional Ministries. "We are excited for the ways God will move this summer through our Camp & Retreat Ministries, raising up new disciples and developing transformational leaders who will lead our church forward."