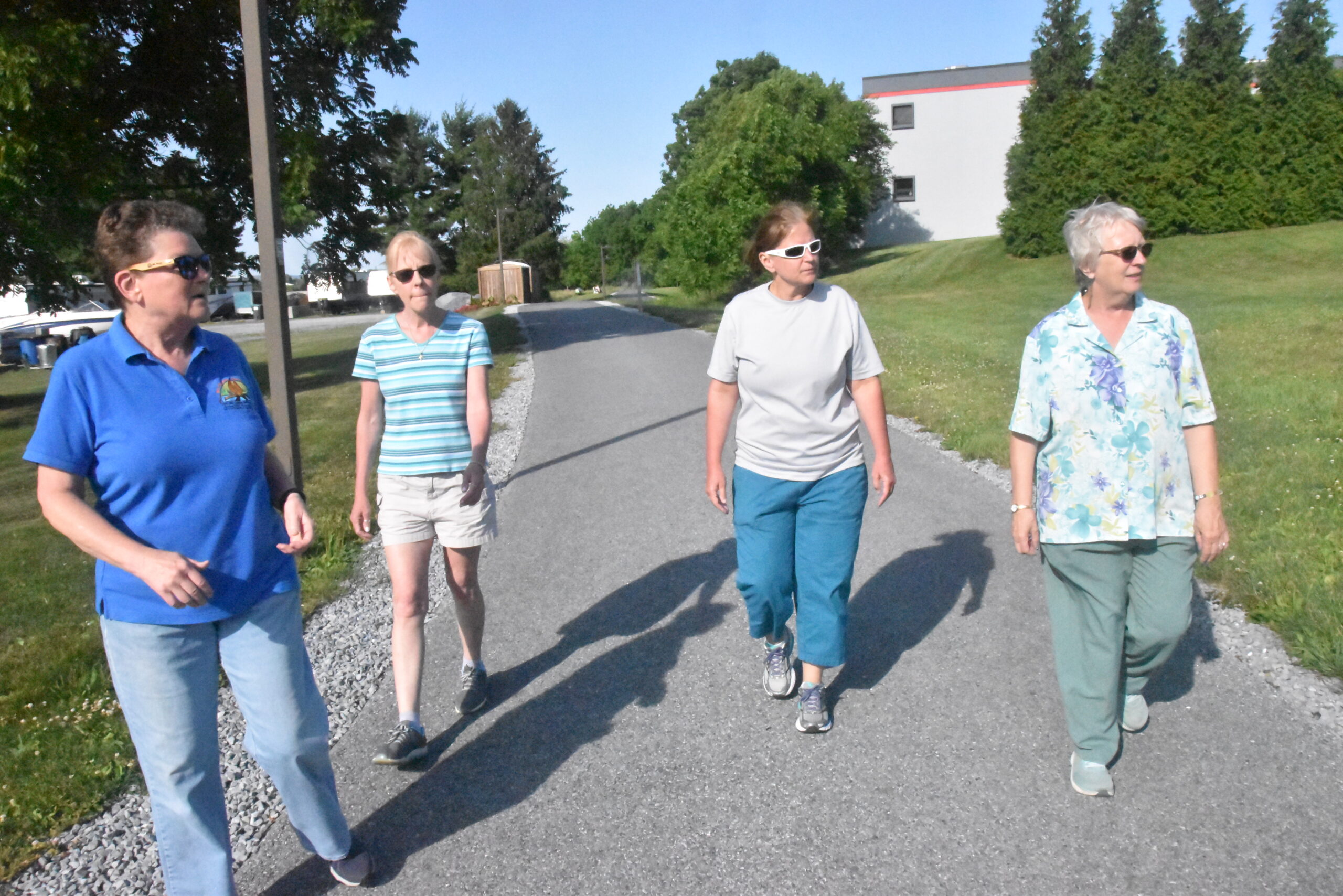 The Rail Trail Church, sponsored by Hope UMC in Ephrata, is a church outstanding in its field…or rather, in its meadow. That's where members, friends and neighbors take a short nature walk on two Sundays a month through a grassy field and then along a popular trail that once carried railway trains to their destinations.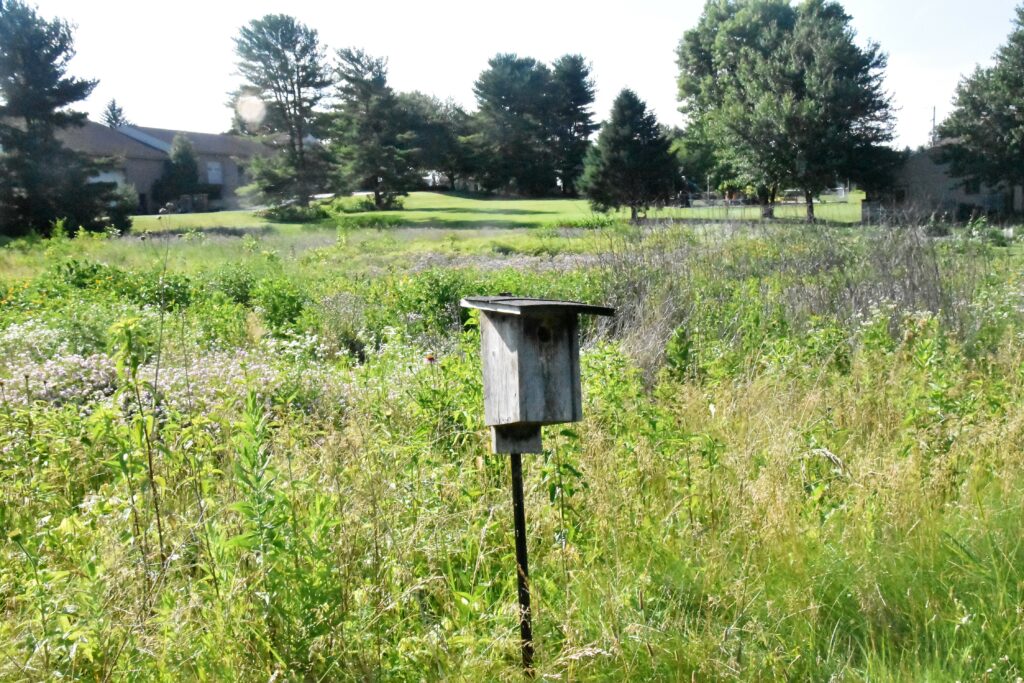 The fledgling ministry, birthed in March 2022, gathers monthly on first and third Sundays, before evening, and welcomes participants inside the church's outdoor pavilion for prayers, scripture reading and conversations. Then they stroll on a cleared path through an adjacent meadow graced by milkweed, grasses and native flowers, herbs, butterflies and other vital signs of life. (Read more about meadows.)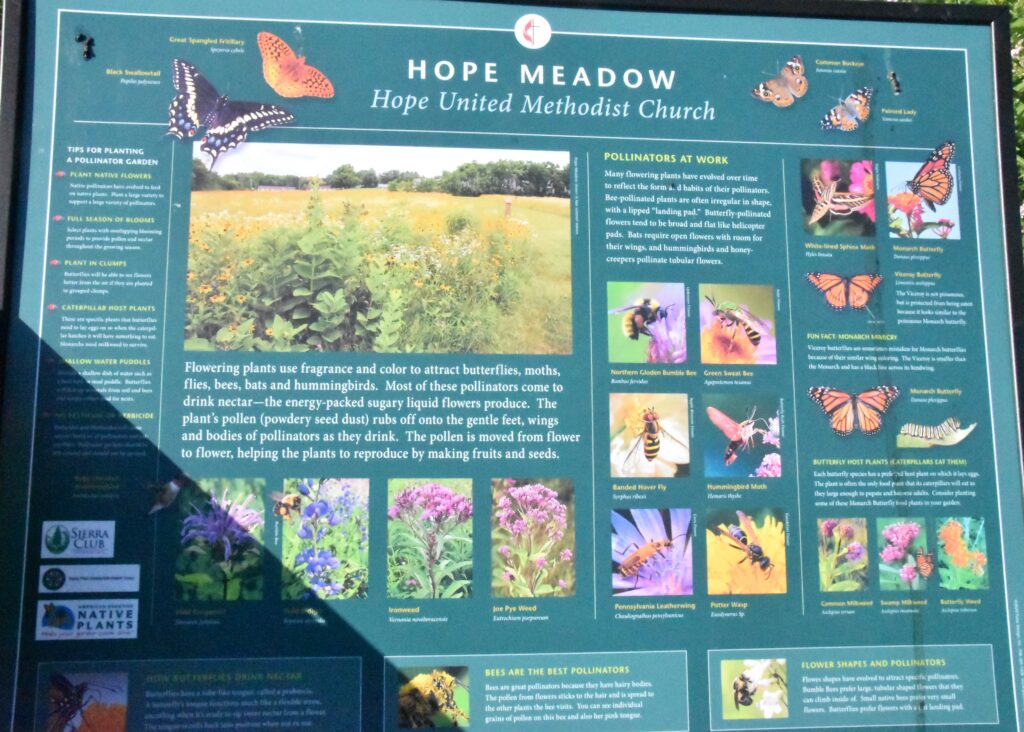 The Hope Meadow, created by the church in 2019, is a pollinator meadow, covering more than two acres, designed and planted with all native plants, including host plants for caterpillars that become butterflies.
After enjoying peaceful moments there, attendees then literally hit the trail, walking on one of many Rail Trails located in Pennsylvania and across the U.S. that many have found useful for gentle exercise. (Learn more about Rail Trails in the U.S. and in Pennsylvania.)
When the steel, coal and iron industries were booming in Pennsylvania, trains were used to transport goods from one town to the next along flat pathways crisscrossing the countryside. Over the years, many of these railroad beds became unused and vacant; so trails were developed in their place to commemorate the historical routes.
Today, those well-maintained, peaceful trails are enjoyed by people on the move, whether walking, jogging, bicycling, skating, or even pushing baby strollers.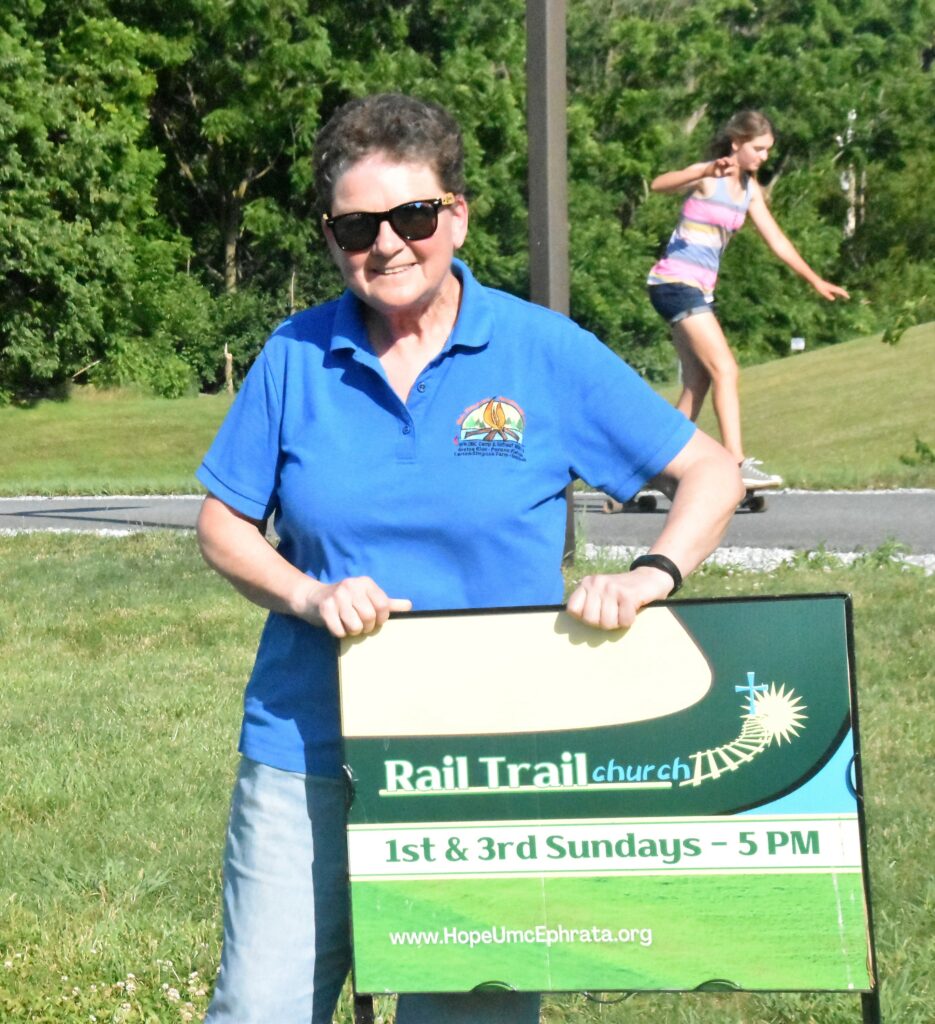 The Rev. Lisa Jean Hoefner, a church member and a retired, longtime UM pastor and camp director, leads attendees on this half-hour walk and talk along the Warwick to Ephrata Rail Trail, which extends to Lititz. They pass neighbors living along the trail in homes and residential buildings. The community once housed workers in the tobacco processing plants and other local industries.  
Hoefner, who moved to Ephrata from Oregon to help care for her mother, started the new outreach ministry, modeling it on a Lutheran congregation's Rail Trail Church in nearby Akron. Hope UMC's trustees and pastor, the Rev. Scott Dorn, gave their support; and EPA's Congregational Development Team contributed funds.
With no other churches in the immediate area, Hoefner sees the burgeoning community straddling the trail as an unserved mission field. She welcomes members, friends and curious neighbors to Hope's Rail Trail Church, where she teaches them about the meadow's natural gifts and promotes the church as a new place for new people wanting to enjoy and honor God's creation.
Nancy Augeri, who had just moved into a mobile home park next door, came by to ask for permission to park in the church lot and walk through the public meadow. Hoefner invited her to join the Rail Trail Church June 19.
"As a new resident here, I'm meeting people and enjoying this walk much more than I would if I walked it by myself," she said. She promised to return and to tell others about it.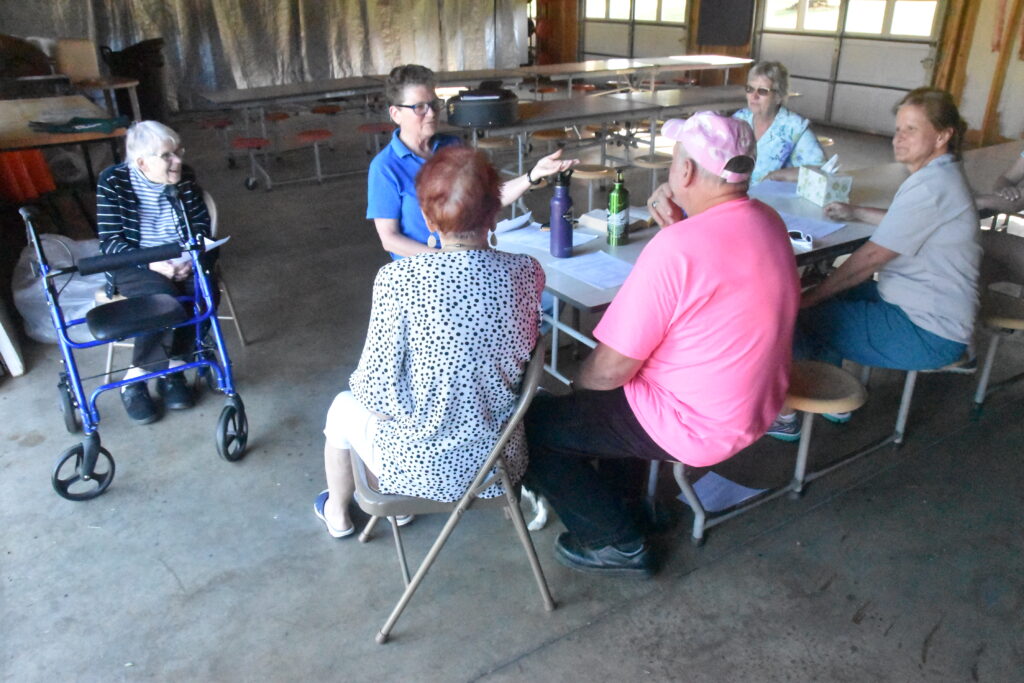 This is "a fresh expression of faith and community for all ages," Hoefner writes in a promotional leaflet. "It's a church on a journey—walking and wondering together, aware of the gifts that surround us in community and in nature."
After its "time on the trail," the mobile congregation returns to the pavilion for brief, reflective discussion and prayerful devotions, a parting blessing and water, juice and snacks.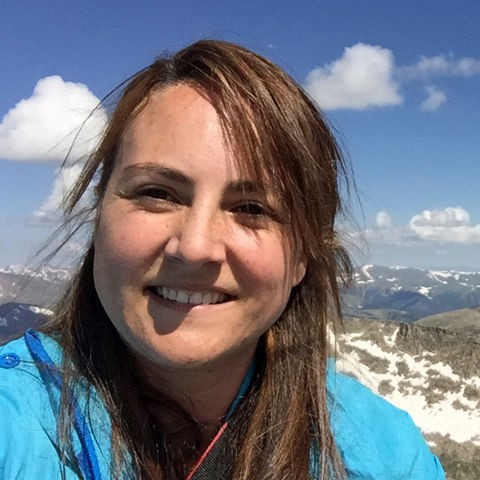 On Sunday, July 17, at 5 PM, Camealla "Cammie" Freed, a Master Naturalist and gardener who created and manages the Hope Meadow project will continue her monthly presentations, this time teaching about weeds. She will explore weeds that are in bloom and their importance to insects, pollinators and other creatures in the web of life.
Hoefner said her devotions during Rail Trail Church this Sunday will ask why God creates weeds in the world. The church will next gather on Sundays, August 7 and 21.
To learn more about the meadow and Sunday's lesson visit the Hope Meadow Facebook page. Learn more about Hope UMC's Rail Trail Church on Facebook or contact Hoefner at lisajean1953@gmail.com or 503-449-3094.