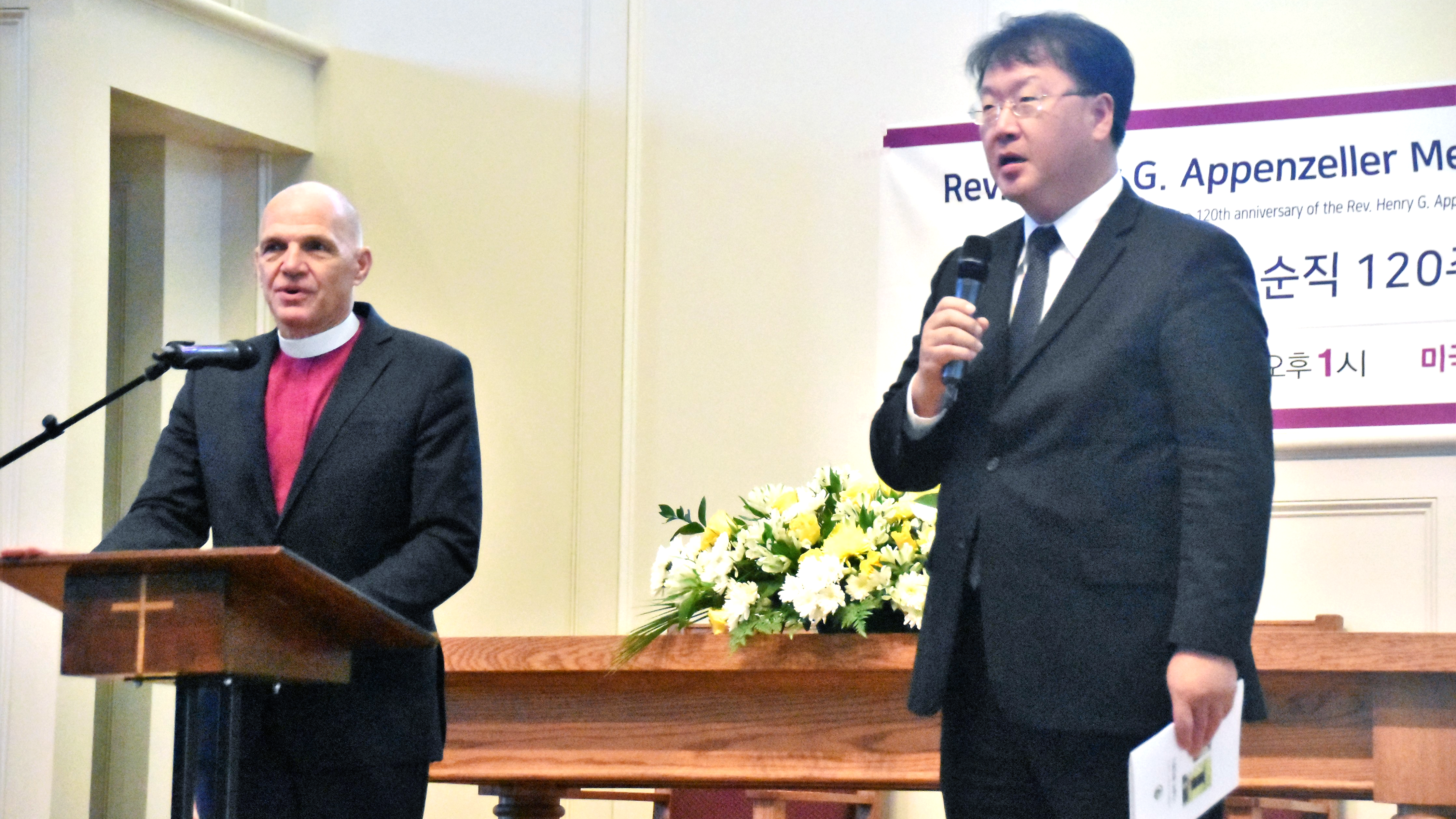 Bishop John Schol recently joined bishops of the Korean Methodist Church (KMC) in a special tribute to the first Methodist missionary to Korea, who arrived there on Easter morning in 1885, 136 years ago. There are 1.5 million Korean Methodists in 6,000 churches. The church became an independent Methodist denomination in 1930 and celebrated its centennial in 1984.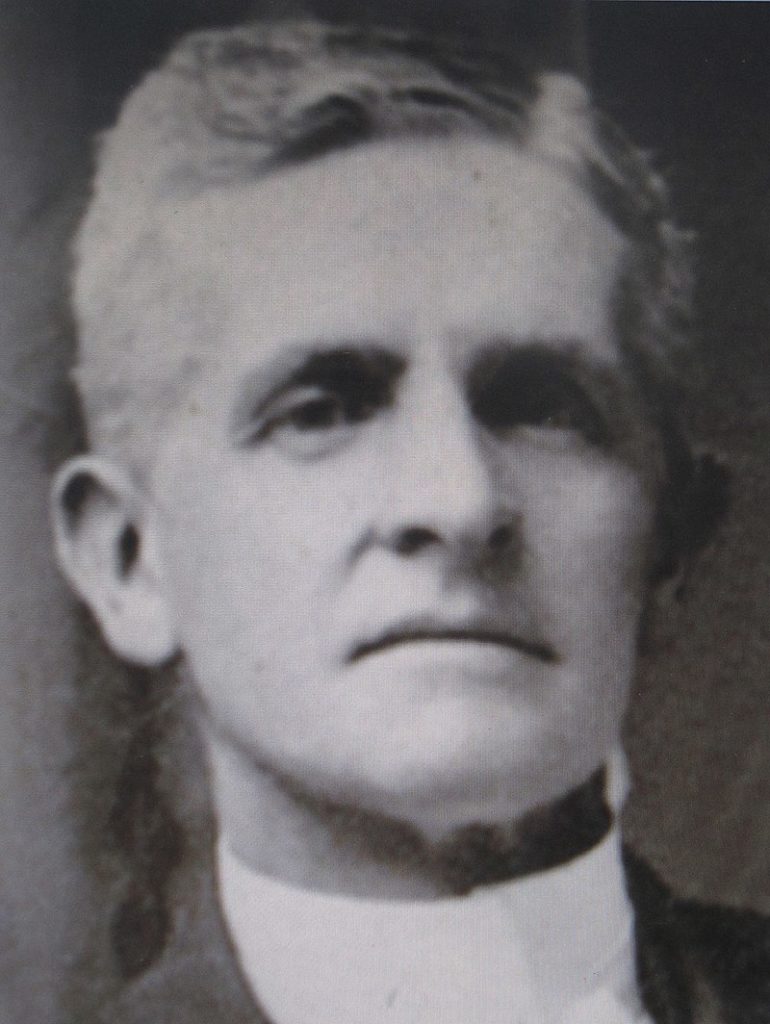 The tribute to the Rev. Henry G. Appenzeller (1858–1902), held Nov. 3 at the church where he was raised in Souderton, PA, was to commemorate his death 120 years ago. He died tragically at sea he while trying to save a Korean girl from drowning.
The memorial featured worship, remarks, music and special presentations. But its climax was the dedication of a monument honoring the pioneering missionary in the cemetery of Immanuel Leidy's Church, a "non-affiliated congregation in the German Reformed tradition," where his family members are buried.
Appenzeller, a hero to Korean Methodists and United Methodists, introduced many in Korea to Christ and to Methodism, spawning a legacy that includes numerous churches, six colleges and universities, a theological school and a Korean translation of the New Testament, among other mission endeavors. Before leaving for Korea, Appenzeller married Ella Dodge; and their daughter Alice Rebecca, one of three children, was the first American born in Korea.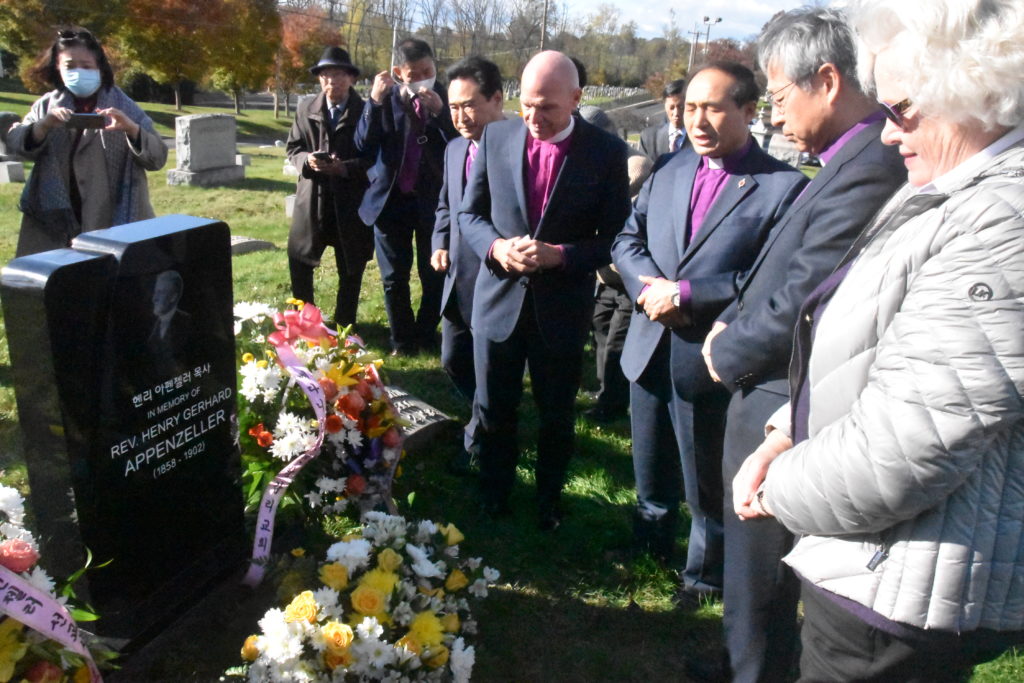 Appenzeller was a graduate of Franklin & Marshall College in Lancaster and Drew Theological School in New Jersey, where he joined the missionary service. And he was a member and preacher at First UMC in Lancaster.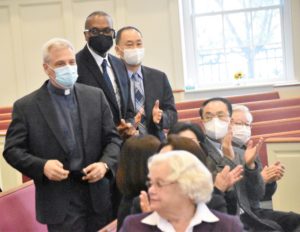 The Rev. Joseph DiPaolo, pastor of First UMC Lancaster, attended the ceremony, along with the Revs. Bumkoo Chung and Andrew Foster III, both District Superintendents, and several other EPAUMC Korean clergy.
"In his short life he had a great impact," said Bishop Schol, calling Appenzeller "a gift to the people of South Korea… and a gift to The United Methodist Church. You have gifted us with faithful Christians who have helped to start Korean churches here in the United States. The five largest churches in the Greater New Jersey Annual Conference are all Korean congregations.
"Between the Eastern Pennsylvania Conference and the Greater New Jersey Conference (GNJC) there are more than 100 Korean clergy serving in our churches," Schol reported. His remarks were translated by the Rev. Sang Won Doh, Dean of the GNJC Cabinet. "If it were not for the Korean Methodist Church, The United Methodist Church here in the United States, in particular regions, would not be who we are today."
Other speakers included Bishop Chul, Lee. President of the KMC's Bishops Council; D.S. Yeo, In-dal, President of the District Superintendents Association; and bishops and other leaders of the KMC's Chung Cheong, Dong Bu and Honam Special conferences. Moreover, special remarks were offered by honored guests Sheila Platt, a descendant of Appenzeller's who lives in Long Island, NY, and the Rev. John Niederhaus, a retired Immanuel Leidy's Church pastor who rediscovered and promoted Appenzeller's early ties to the church.