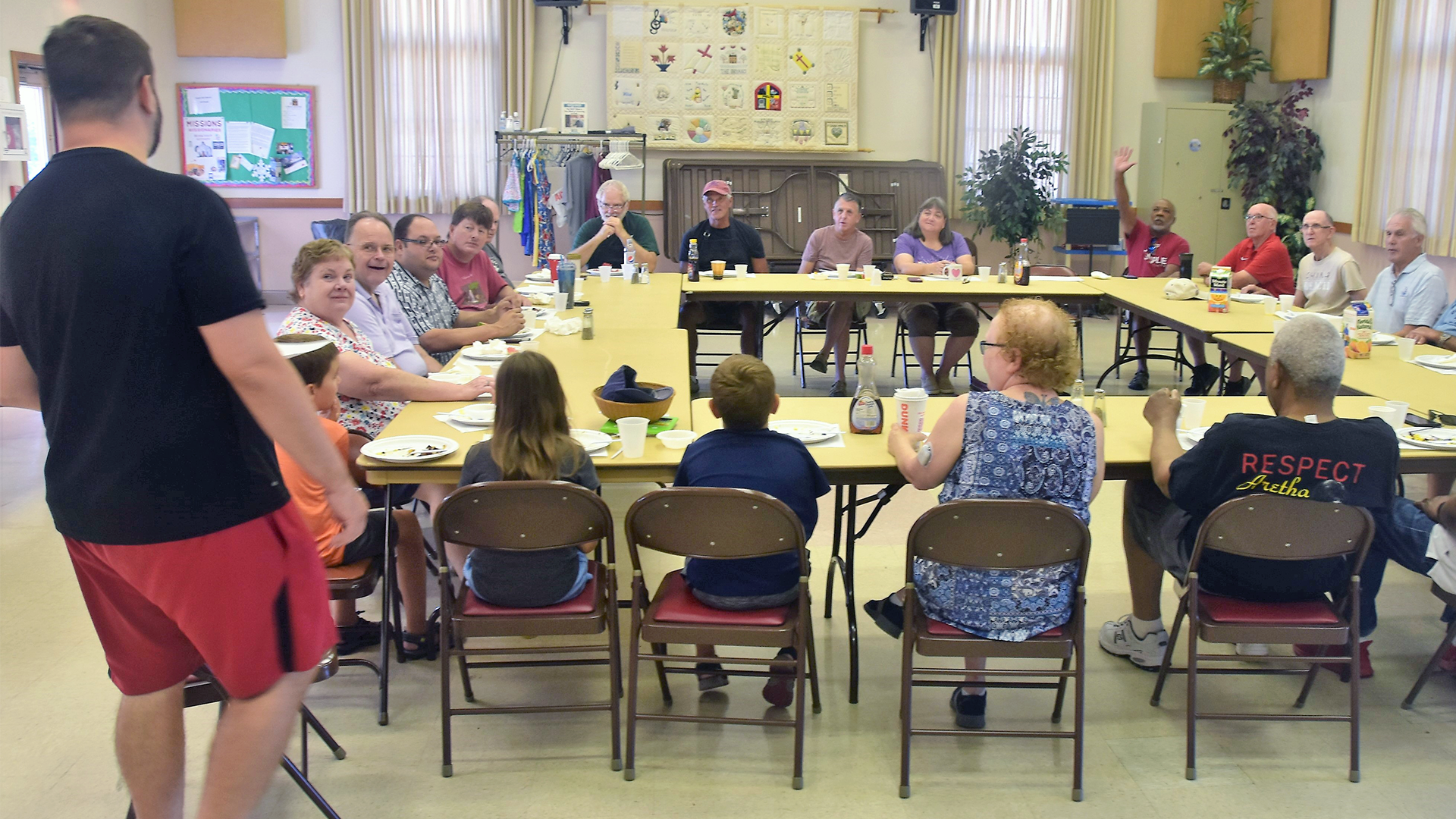 Bethel Hill UMC in Lansdale, the second oldest Methodist Church in Pennsylvania, is 252 years old. But the UM Men's group there recently celebrated an anniversary almost as impressive as their church's. They have gathered monthly to enjoy a savory Saturday morning breakfast together for 30 years. That's right: three decades.
The men, who will gather at 8 AM again on this Saturday, Oct. 29, celebrated that anniversary July 30 in the most fitting way: with hearty food and fellowship, and fond remembrances.
Their young president, Edward Gale, who convenes the group on the final Saturday of each month, invited them to reminisce about those who began the tradition in 1992—several of whom still attend. A former pastor's husband asked Joe Price, an ex-Army cook, to organize a monthly men's breakfast at the church. The original dozen that came July 25, 1992, has grown to average 26 men and sometimes women and children.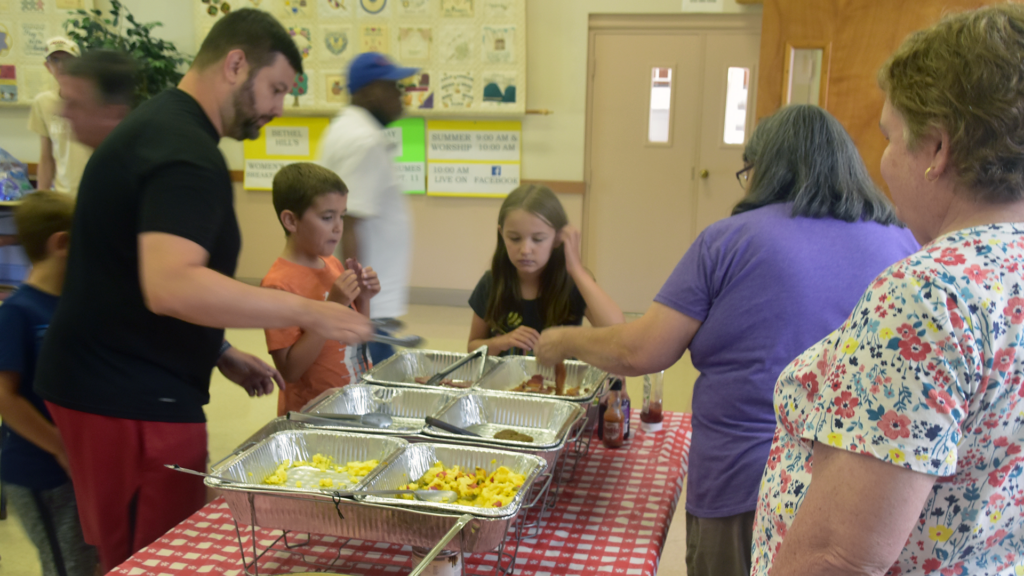 Their menu has also grown, and so have their other activities. They cook breakfast for the church on Easter morning and Rally Sunday, and for youth mission groups and confirmands. They cooked for the church's Help Build Hope gatherings in 2021 and 2022 to build houses for homeless families in the church parking lot when the Covid pandemic prevented mission travel. During the pandemic, the closeknit group continued to gather faithfully outside, as each man brought his own breakfast.
The men also decorate the church annually for holidays and special occasions, including the Hanging of the Greens for the Advent season. They have prepared and taken gifts to incarcerated women, led worship in the men's prison, and purchased and placed Christmas wreaths on veteran's graves in the church cemetery. The next scheduled day to decorate for Advent is Nov. 26, just after breakfast.
Gale, who opens each breakfast with a brief devotion, joined the group in 2011, shortly after joining Bethel Hill. It was the free breakfast that drew him. "But I began to get more involved and meet people, and it's been great. It's amazing that 30 years later, we're still gathering here every month. Joe would be proud of us."
"This group is awesome because they took my boys under their wings," recalled Mary White, church lay leader, who attended the celebration and thanked the men for taking her sons to football games and family outings and for being "such an important part of their lives."
The Rev. Sue Ketterer, Bethel Hill's pastor, often attends the breakfasts, as pastors are automatically members of their church's UM Men's ministry. "We're proud of this tradition that has been blessed by God over the years," she said.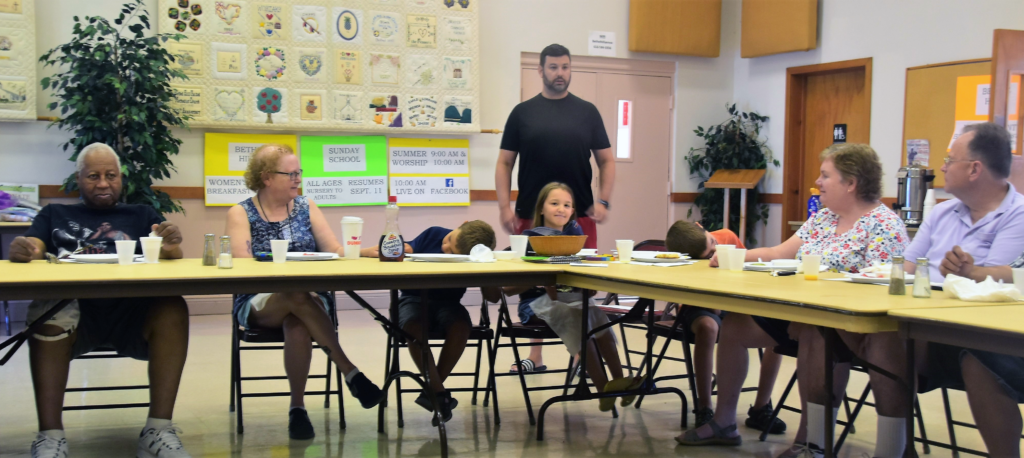 Men from other churches often join in the monthly breakfasts. To learn more and be invited contact Gale at edgale09@gmail.com. Also learn more at https://bethelhill.org/um-men/.
"The mission of the United Methodist Men is to help men to know Jesus Christ, to serve Him, to grow spiritually and seek daily to do his will."
All men are urged to attend the EPA Conference's UM Men's annual meeting via Zoom on Sunday, Oct. 30, at 2 PM. The group, which needs to elect new leaders, is "looking for a few good men to take over the helm of UMM at the conference level," said UMM Secretary David Marks. Contact him at david@davidjmarks.com for your Zoom invitation and login link.