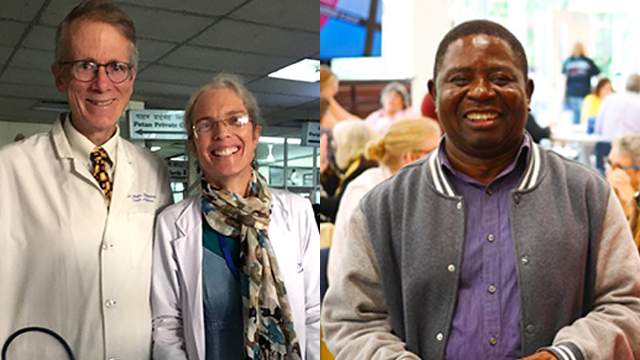 By Barbara Drake*, Deaconess
During the COVID-19 pandemic, UM missionaries are participating in weekly virtual visits, titled #stillinmission, arranged by the General Board of Global Ministries (GBGM) and held on Thursdays, with the time determined by where they are located. The Nov. 5th virtual visit, the 23rd segment. included two missionaries supported by churches in Eastern PA: Deirdre Zimmerman in Nepal and Rev. Mutwale Mushidi in Tanzania.
Deirdre Zimmerman is working as a dietitian at Patan Hospital in Kathmandu, the largest city of Nepal. She shared that large numbers of patients with COVID-19 are being treated at the hospital, which is the "go-to" place for the majority of patients requiring hospitalization. Her husband, Dr. Mark Zimmerman, who shared his work on an earlier Zoom visit, is involved in the medical care of the COVID patients. Deirdre is the hospital's only dietitian, so she is kept quite busy, and she requests prayer for a dietetics department to be started.
The Rev. Mutwale Mushidi was sent by his bishop in the Congo to be a non-salaried missionary in Tanzania in 1992 to do evangelization and church planting. He was glad to get the salaried status of a GBGM missionary in 2001. He has been involved in starting 80 churches, while training pastors, ministering to refugees and immigrants in camps, assisting the bishop who only comes twice a year from the Congo, and arranging for the purchase of land in 2014 and the building of a guest house for visiting dignitaries and volunteers in mission. The guest house is now completed and is awaiting government approval for the transformer to be hooked up to electricity.
Mutwale reported that COVID-19 has had limited impact in Tanzania, where the people are wearing masks and washing hands. So a lockdown has not been needed.
We can support our missionaries with our prayers, email, birthday cards and financial gifts to support their salaries or projects. To write to them just use their first initial and last: name@umcmission.org.
Because mission giving has decreased during the pandemic, it is more important than ever for each of us to give what we can during November and December, when GBGM is holding a giving campaign. The theme is "Give: Love, Joy, Hope, Peace." (See related article, below) Gifts can be made through your church or on the GBGM website: www.umcmission.org. You can designate your gift for one of the seven priority programs or for any of the 697 Advance Projects serving people around the world.
*Deaconess Barbara Drake is the Eastern PA Conference Global Missions Secretary and chairs the Conference's Missions and Church & Society Work Team.
---

Give love, joy, hope, peace in year-end campaign
Global Ministries, the UMC's worldwide mission and development agency, invites members to give love, joy, hope and peace through a denomination-wide, year-end giving campaign. Between Nov. 1 and Dec. 31, Global Ministries will share stories of transformational mission work and the ways financial gifts through the Advance impact lives.
Since 1948, support of the Advance – the designated mission giving channel of the church – has raised funds that positively affect change within communities and empower individuals across the globe. Thanks to faithful giving, the Advance has funneled more than $1 billion dollars into equipping lifesaving, life-changing ministries worldwide.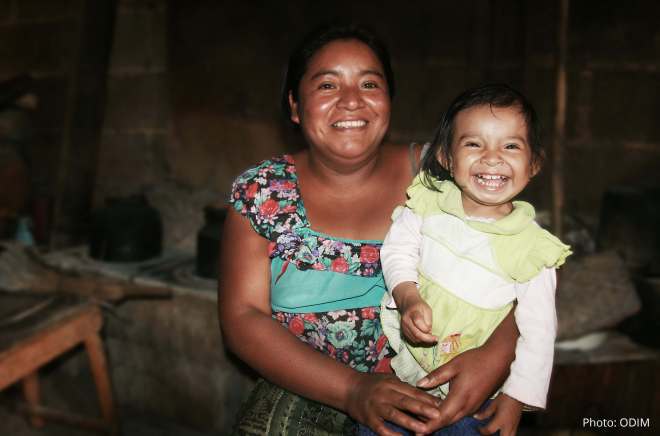 Global Ministries connects the church in mission through evangelism and church revitalization, missionaries, global health, and disaster response and recovery. Every contribution makes a difference in this important work.
Beginning November 1, mission-funding gifts to the Advance through the year-end campaign can be made at umcmission.org/givelove.
For additional information, contact donationhelp@umcmission.org.