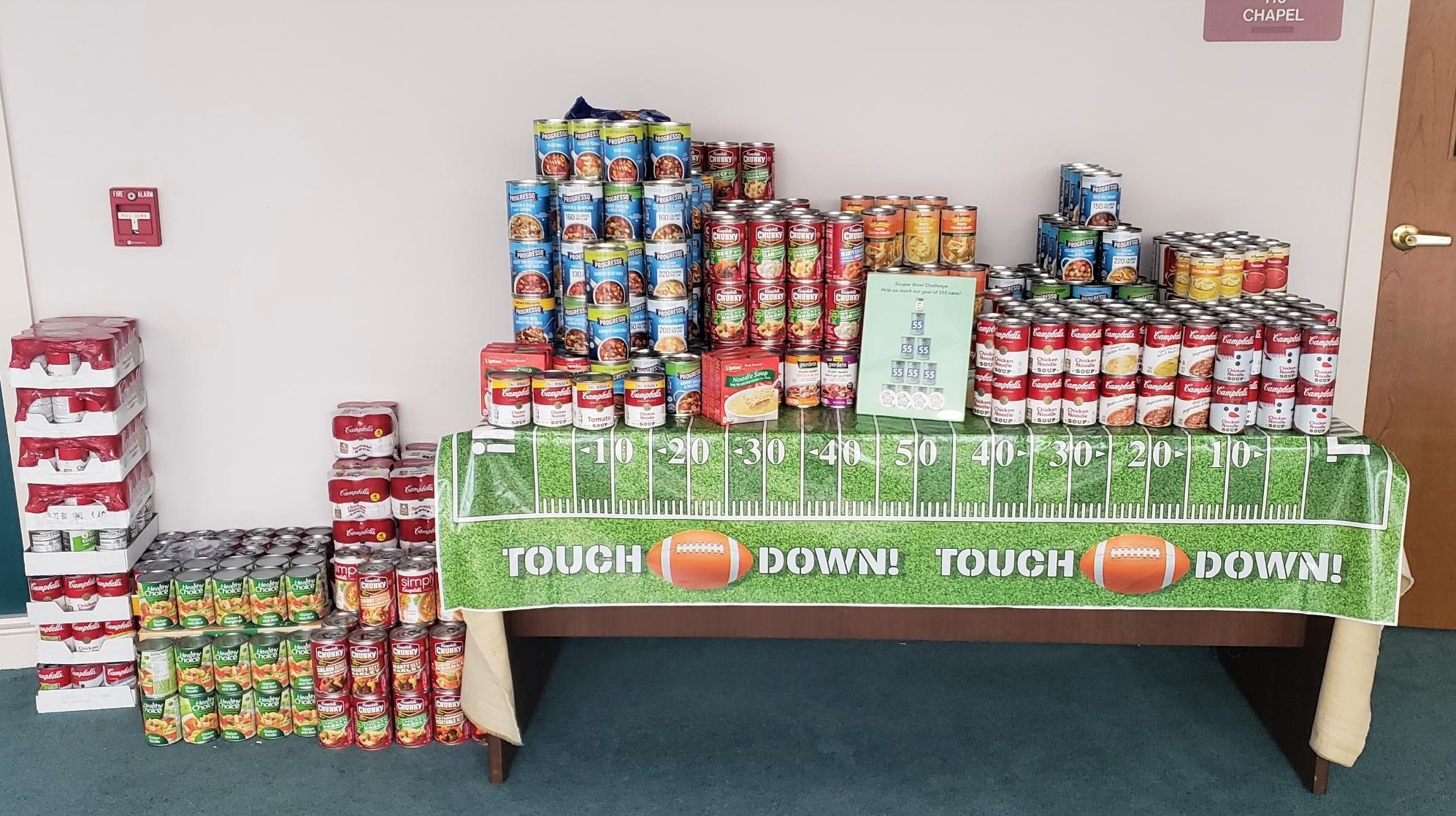 Eastern PA Conference churches tackled hunger again in the annual Souper Bowl of Caring Feb. 7, during the NFL's Super Bowl Sunday. A handful of those churches answered to our appeal for news and photos of their participation. A big thanks to those that did!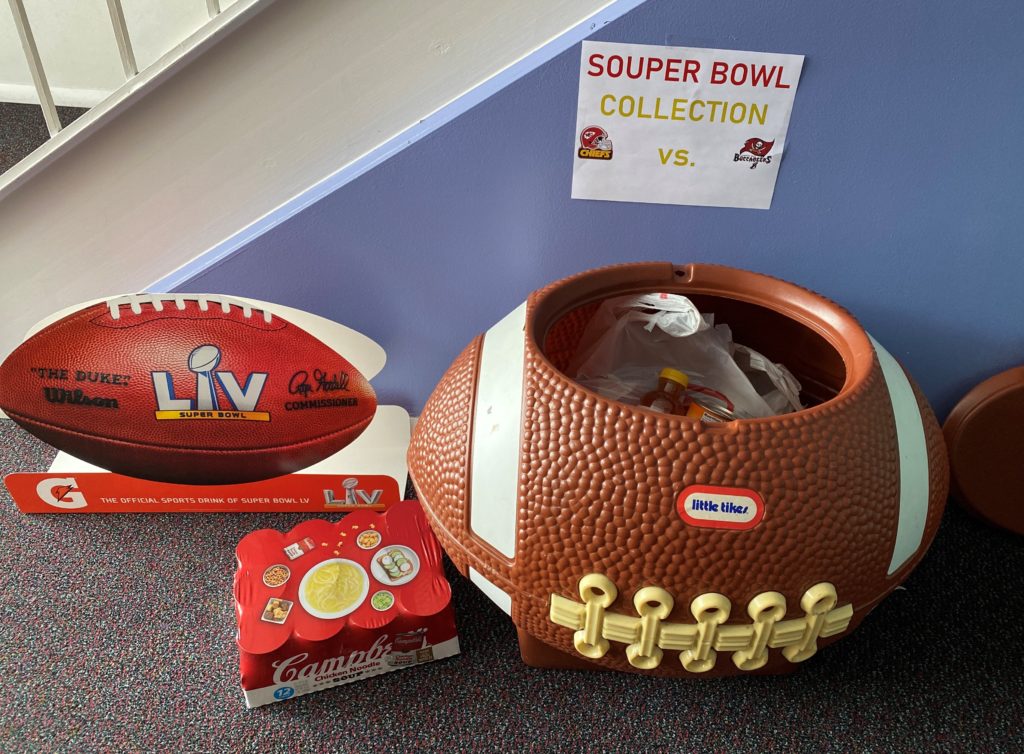 We reported last week that First UMC of Phoenixville would host a modified Souper Bowl of Caring Food Donation/Collection event on Sunday, and add in a drive-through "Bowl of Stew To-Go" in the church parking lot.
Meanwhile, Wesley UMC in Bethlehem challenged its members to score 555 cans of food for New Bethany Ministries' food pantry in honor of Super Bowl LV. "We exceeded our goal and collected 777 cans of soup," said missions leader Sue Kiefner.
Meanwhile, Pastor Ralph Chubbuck reports that Tobyhanna UMC collected over 220 cans of soup "and other foodstuffs" for Souper Bowl Sunday. "We were able to bless our collection before we donated it to a local senior living center in Mt. Pocono," he said. "I can't really tell you how much it all weighed, but it was heavy."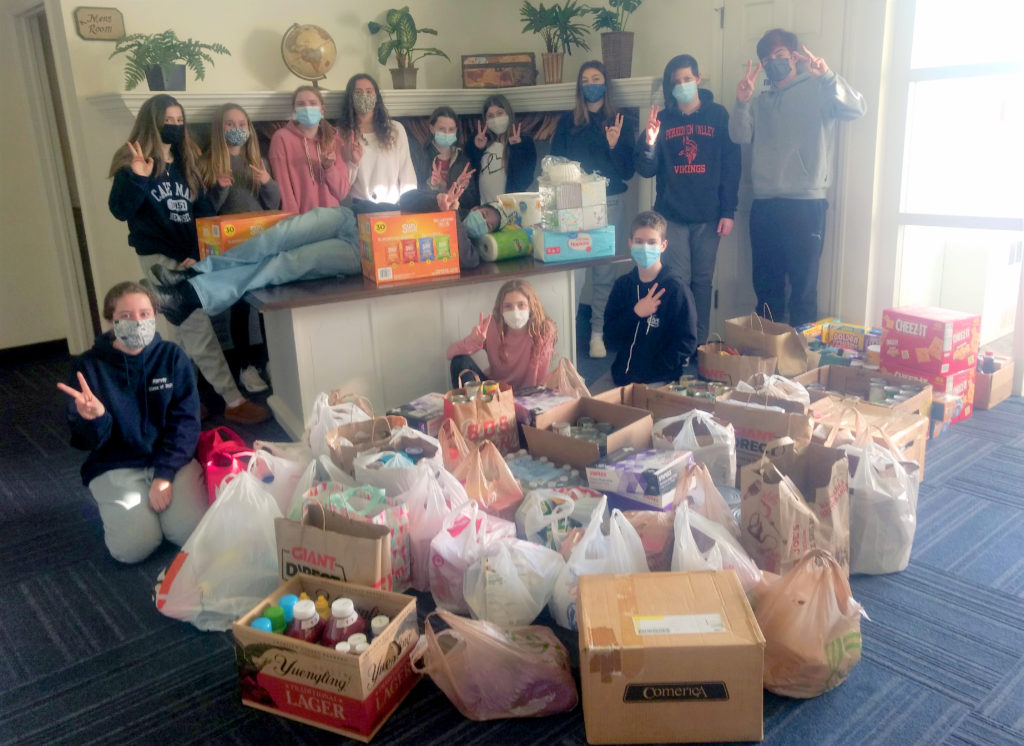 The church also partnered with the Tobyhanna VFW Post last Thanksgiving to deliver 52 bags of food to senior center residents. "The looks of thank-you on their faces made my heart warm," said Chubbuck. "This is something we plan on doing again next year."
Souper Bowl of Caring is a big, annual tradition at Covenant UMC in Springfield, where nearly the entire church gets involved in the generous community-wide sharing ministry. "While we're still waiting to find out the final score in the 2021 Delco (Delaware County) Souper Bowl of Caring battle against hunger, we do have some half-time statistics," wrote the Rev. Mark Terry, senior pastor, in a church newsletter report that drew heavily upon gridiron metaphors.
"After a significant delay of game by COVID-19, Covenant completed a long run into the end-zone and scored a touchdown against hunger. The Covenant team really came together and generously donated food, even despite not being able to get together for Sunday worship, which is when food is usually donated. Players went long to personally deliver donations to the church, some of them running their own food drives."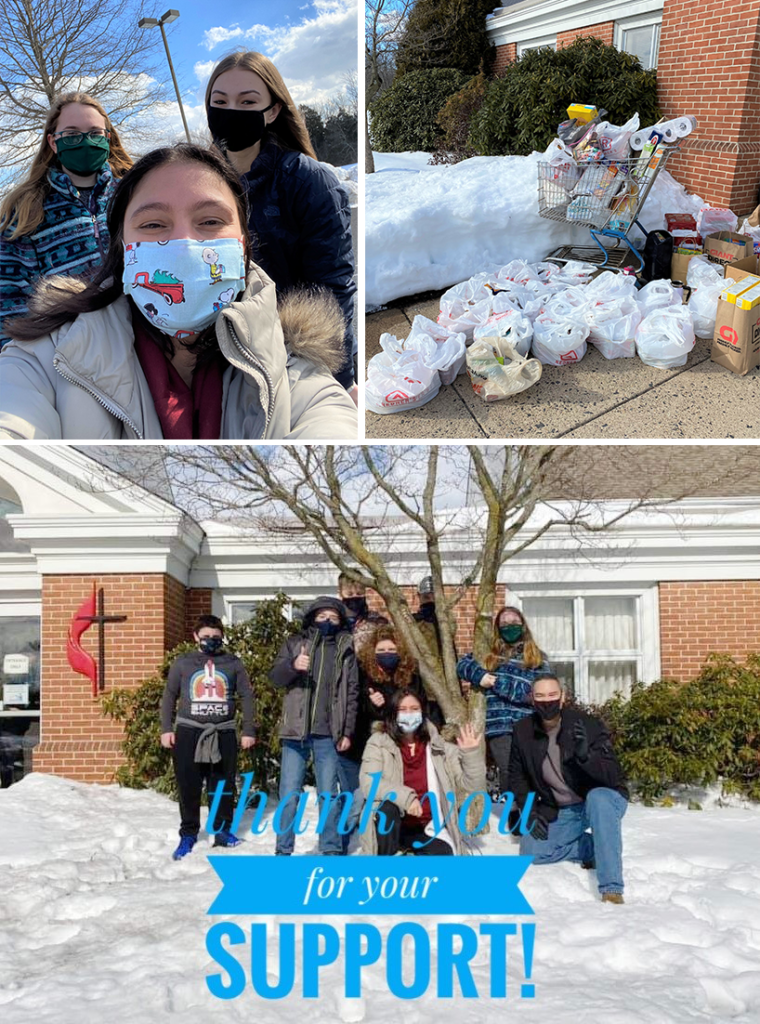 Terry offered a tally of 800 items so-far to deliver to the local Loaves and Fishes food pantry in Prospect Park. "We're excited for the end of the game when we'll see final score, which will include Covenant's financial donations to Loaves and Fishes, and numbers from the community food drive. Look for the final game wrap-up next week."
The youth of Sanctuary UMC in North Wales held their food drive for Manna on Main Street in Lansdale. People could easily donate food by dropping it into large bins on the church porch. The youth sorted and boxed the food to deliver to Manna next week, reported Janis Zimmerman, Director of Children and Youth Ministries.
~~~
Also, read "Kansas City, Tampa rivalry helps hungry," a real Souper Bowl of Caring story about two UM churches and two districts in opposing Super Bowl cities that competed to see who could collect and give away the most food to feed hungry neighbors. Kansas City came out on top in this friendly competition between districts. The final score: 275,269 pounds to 83,944 pounds. Read Story