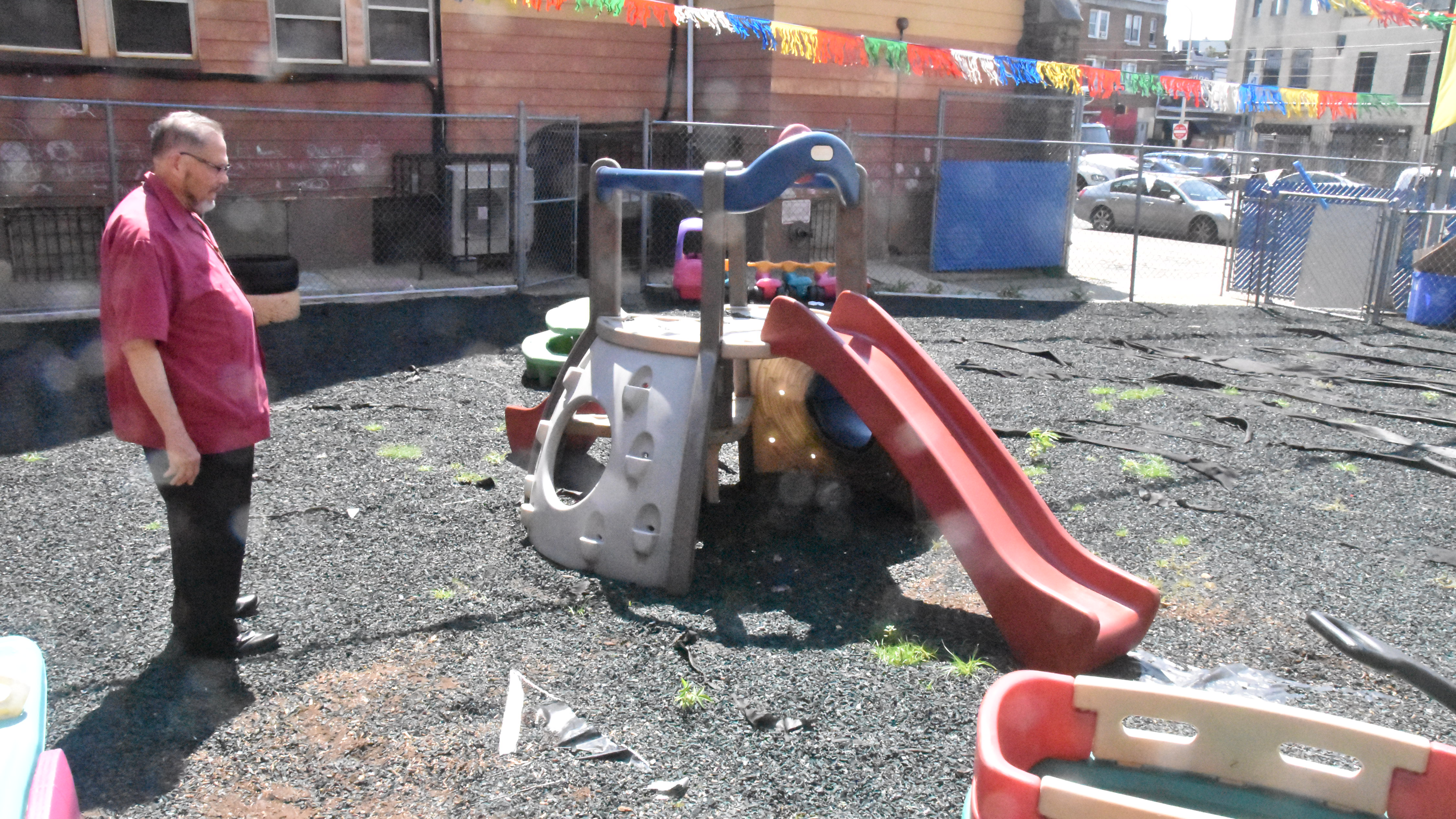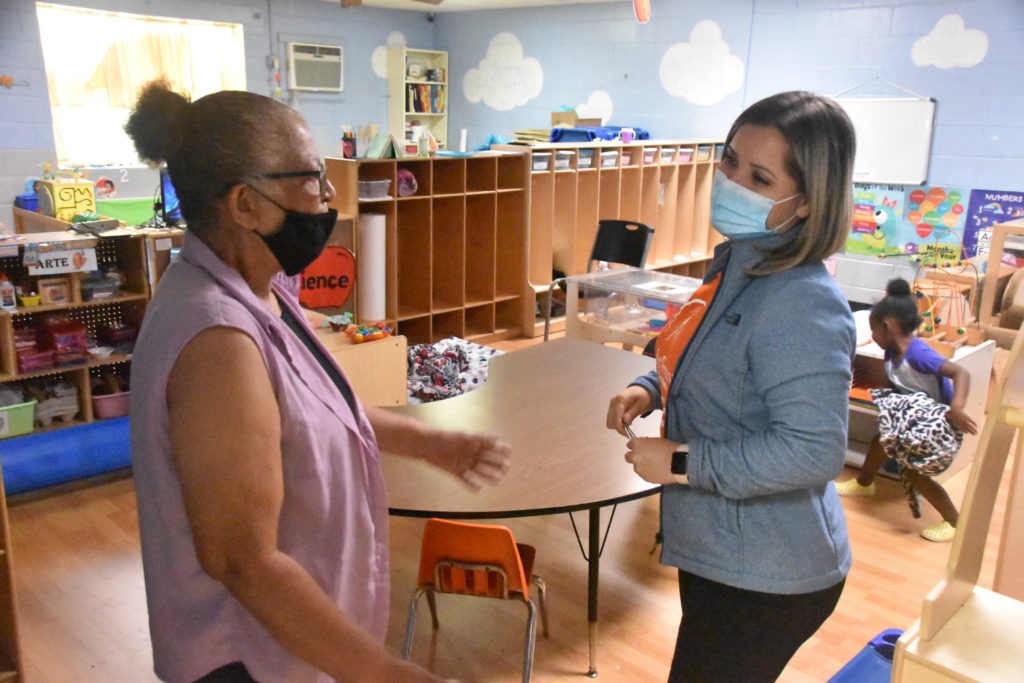 Bright Future Academy, a small but active and essential child development center located at El Mesias United Methodist Church in North Philadelphia's Kensington community, is described as a blessing to both the church and its mostly Hispanic community. But it is wrestling with a horrible curse of outdoor rodent infestation that has shut down the children's use of its colorful but idle playground. The church and its preschool tenant are desperately searching for help.
The center welcomes daily children of low-income, working parents. Most are considered essential workers. They clean buildings and serve customers in neighborhood stores and restaurants, among other low-paid jobs. And they rely on the security of knowing their children are well-cared for by Jennifer Harmon, administrator, and her small staff at Bright Future Academy.
"Our main goal is to provide a safe environment, and also a dual-language education program," said Harmon, who started the academy at El Mesias with her sister in 2014. All children, including African Americans, are taught to speak English and Spanish, using each language on alternating days. Becoming bilingual helps prepare them for kindergarten with the basics of English and a needed comfort with both languages.
"Coming from Puerto Rico 12 years ago taught me a lesson," recalled Harmon, referring to the difficulty many experience in transitioning from speaking mostly Spanish in Puerto Rico to speaking mostly English in Philadelphia. "It's very challenging for parents as well as children; so it's important to provide this program." She and her staff also translate for parents to help them make appointments or request assistance for their children.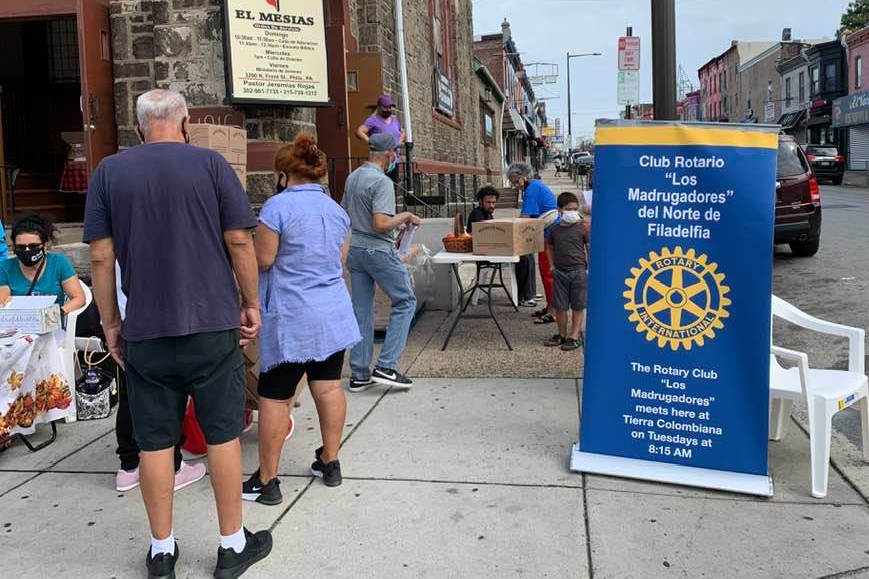 Jeannery Torres, a block captain for nearby Hope Street, loves the place where her children joyously spend their days while she works. During the summer they once declined her offer of a fun daytrip because they were more interested in making s'mores at preschool that day. The young mother, who drives for Lyft rideshare service, is glad she can stop by the academy to check on her kids whenever needed.
Rodents take over playground
However, it hurts that she can no longer see them enjoying recreation and learning to use their fledgling social and motor skills in the small, outdoor playground. That's because rats have taken over the playground this year. They came searching for food after restaurants closed during the COVID-19 pandemic.
And they kept coming. Teachers found them hiding in holes, lurking under playground objects or scurrying across the yard, or laying lifeless from exterminators' poison. Staff had to stop using the playground, thus depriving their children of the essential benefits of outdoor exercise and play.
"This situation isn't due to absence of sanitary practices in our academy," said Harmon. "The deficiency in waste disposal services and pest control caused by the pandemic has affected the entire city of Philadelphia. This has made it unsafe for children to have their outdoor play time."
To remediate the problem pest control experts recommend recovering the wood mulch-covered ground with a hard, impenetrable surface. That will cost at least $15,000, funds the church doesn't have and is scrambling to find. Despite some generous donations from the East District of the UMC's Eastern PA Conference and from the supportive local Rotary Club, El Mesias needs to draw more help from deeper pockets.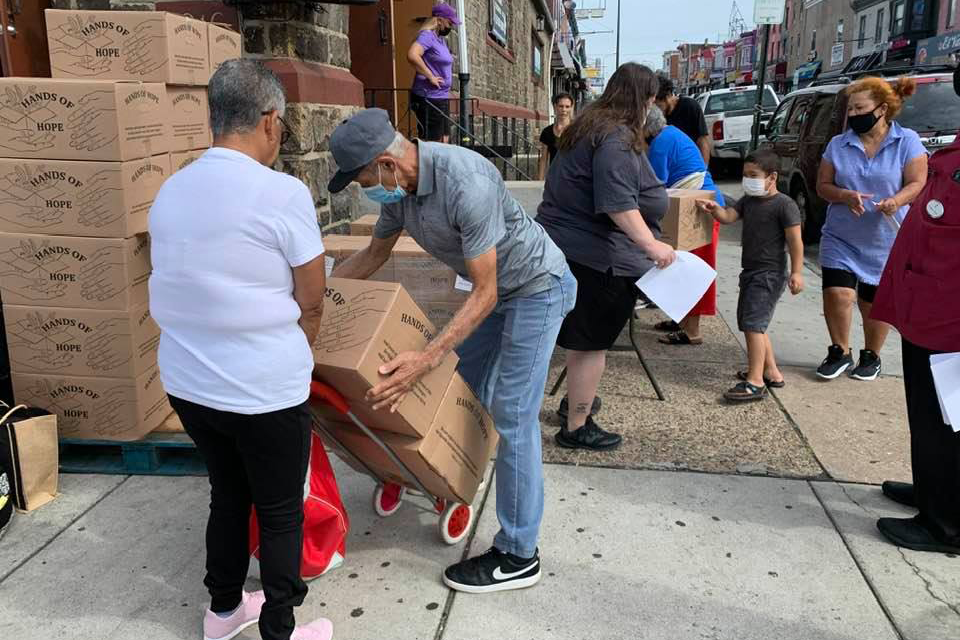 Preschool essential for church and community
Bright Future is an essential resource for its struggling community and a lifeline for the church, said the Rev. Efrain Cotto, pastor. The church may need to draw inspiration from the school's promising name, because its own future depends on the health and viability of its tenant program.
El Mesias, founded in 1957, is the oldest Latino/Hispanic United Methodist congregation in Philadelphia, and it has changed locations several times. Before the pandemic shutdown, there were about 30 active members. But now, with only about a dozen active members, and most of them living outside the community, the academy is indeed an essential partner, not only for its rent but also for its connection to community residents.
"This is a good neighborhood for El Mesias. Most members don't live in the community, but most of the families coming here to Bright Future do, which gives the church its grounding in the community," said Cotto. He said the area has traditionally been a first destination for new Latino immigrants. "So, it's essential for us to keep this program going and continue to develop strategies whereby we can meet parents and become part of welcoming them into the community and an extension of their families."
Lay member Hortensia Cortez-Santiago, who lives nearby, loves her tiny church, where she has attended for decades and raised her children and grandchildren. Members come from various Latin American countries, but they have become like a family, close-knit and committed to their church. She knows the importance of providing good, safe, reliable child care for working families.
But much of El Mesias' concentration now "is on the street people, who have no anchors," said Cotto. He describes a burgeoning population of unhoused and homeless neighbors since the pandemic. The church's doorsteps have even been a concrete bed to some. "Whatever we do for the constant flow of street workers and street-dwellers is a wonderful ministry; but it doesn't solidify our ministry like this program."
New asphalt surface needed to deter rodents
Mounting piles of trash and scurrying rodents are also ever-present, more so than before, said Cotto. That's not a problem for places like the nearby Luis Muñoz-Marín Elementary School, named for the poet, journalist and three-time governor regarded as the "father of modern Puerto Rico." The new school's grounds are covered by asphalt, unlike El Mesias' mulch-covered surface that is more popular with rodents.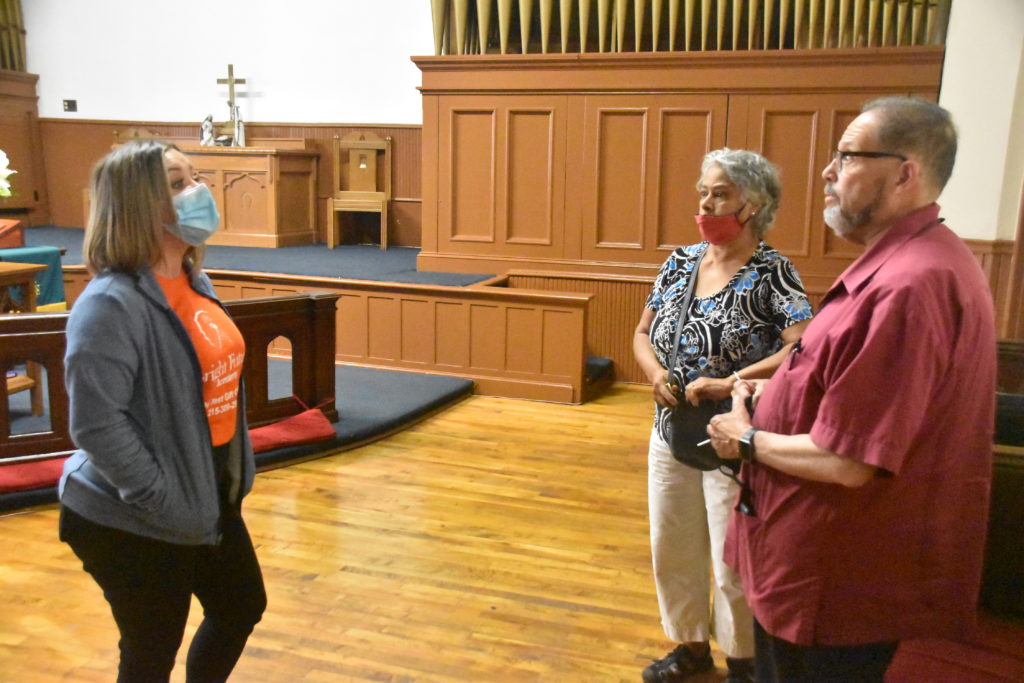 "You can't sustain an open-ground surface in this city now, and we have the only one in this area," said Cotto. So the church needs to cover its grounds with asphalt, a costly but unavoidable fix to a vexing invasion.
Meanwhile, it is trying keep up with other maintenance repairs to keep Bright Future open, after a city licensing inspection "found many faults that we needed to find solutions for," said Cotto. A loan from the Mid-Atlantic United Methodist Foundation paid for needed air conditioning and heating upgrades in the classrooms. "We still are not finished," he said, citing more needed repairs to the school area and the sanctuary. "We need active partners to assist us in ministering to this community."
Cotto sees Bright Future's Harmon as not just a business partner but a mission partner. "She's engaged in the same mission that we are all engaged in: supporting families and their children, and extending the kingdom. Although they don't promote it," he adds, referring to her dedicated staff of teachers, "their lives are a witness."
So this pastor, this church and this pre-school together are getting the word out that they direly need financial assistance to resurface their playground for the good and safety of the children there. They are seeking generous donations from supportive churches, groups, individuals and organizations, including foundations.
And for a church named "Messiah" and a preschool named Bright Future, located together on a street named Hope, their hope is that with new help from new friends, all those names might prophesy a bright future ahead.
Note: El Mesias ("The Messiah") UM Church is at 3200 N Front St., bordered by Hope Street, in Philadelphia.