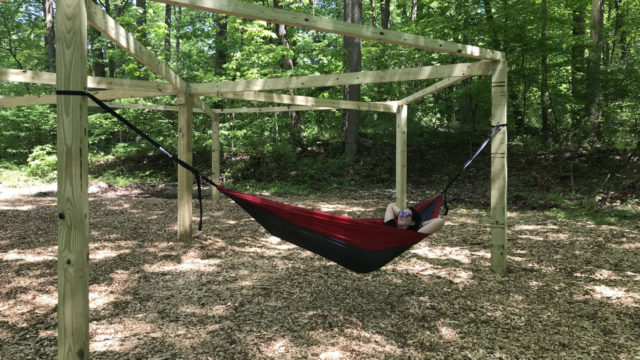 Three of our four Eastern PA Conference Camp & Retreat Centers will have their annual open houses this Saturday, May 18, welcoming guests to enjoy their scenic grounds, comfortable facilities and just a taste of summer camp fun in wonderful outdoor weather. And two camps will be celebrating milestone anniversaries this year.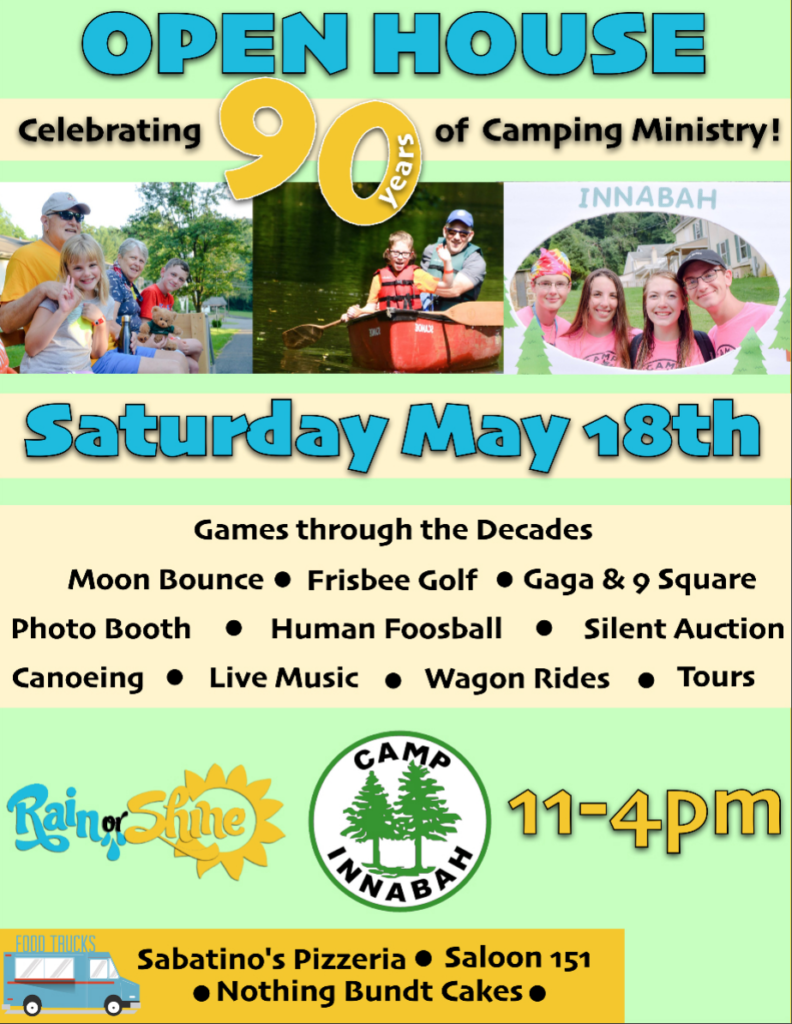 Innabah Camp & Retreat Center is now 90 years young, celebrating nine decades of lively and life-changing camping ministry. Their open house Saturday, from 11 AM to 4 PM, will feature "Games through the Decades," where participants will recall and play some of the popular games of the past, plus enjoy today's faves, including Gaga, 9-Square, Frisbee Golf, Human Foosball and the Moon Bounce. There will also be canoeing, live music, wagon rides, tours of the camp, a silent auction and a photo booth. Plus, pizza, bundt cakes and other special goodies. [Download the event flyer.]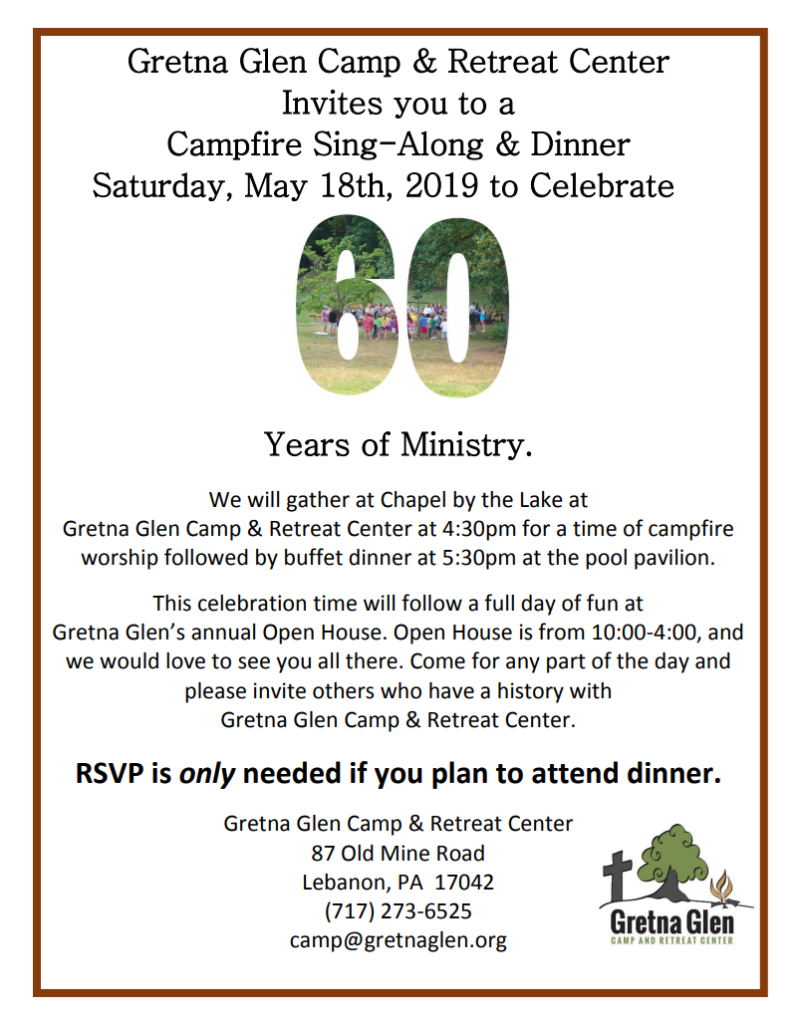 Gretna Glen Camp & Retreat Center turns a sassy 60 this year and will offer similar fun and festivities, on the heels of its busiest Saturday of the year. [Download the event flyer.] The camp just welcomed last Saturday, May 11, over 700 participants, 100 volunteers and hundreds more spectators to its annual and increasingly popular Gretna Gritty natural obstacle-course race. The exciting race raised over $35,000, to be split between the camp's Pathway to Our Future debt-retirement initiative and Phase 2 of its ongoing road surface upgrades.
"This is a well thought out organized event and family oriented for a fun-filled day, said one participant. "I am a trail runner so I loved the technical terrain," said another. "The obstacles were fun, (but) it was a challenging course. The kids' race was amazing! My daughter wanted to go a third time, but we needed to get home to the puppy."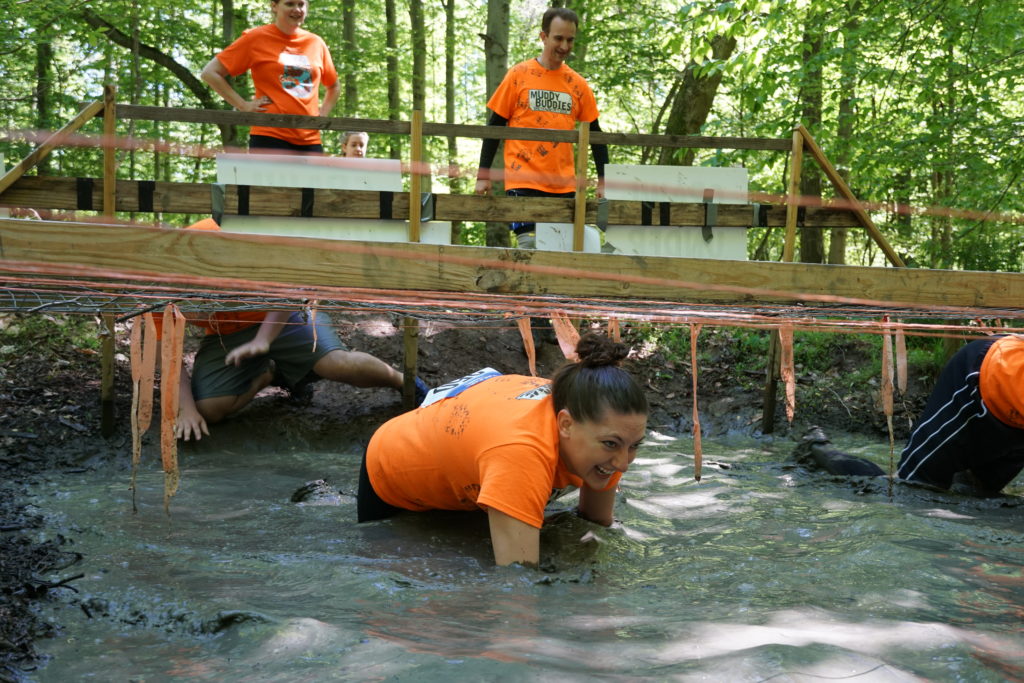 See more photos from Gretna Gritty 2019 in our Flickr album.
Gretna Glen also recently sponsored its annual, also fun-filled Spring Fling event for about 111 senior adults. The Rev. Mike Remel from Mt. Gretna UMC led devotions; and plenty of music and comic relief were provided, respectively, by the Daybreak Duo and Sandi Joy.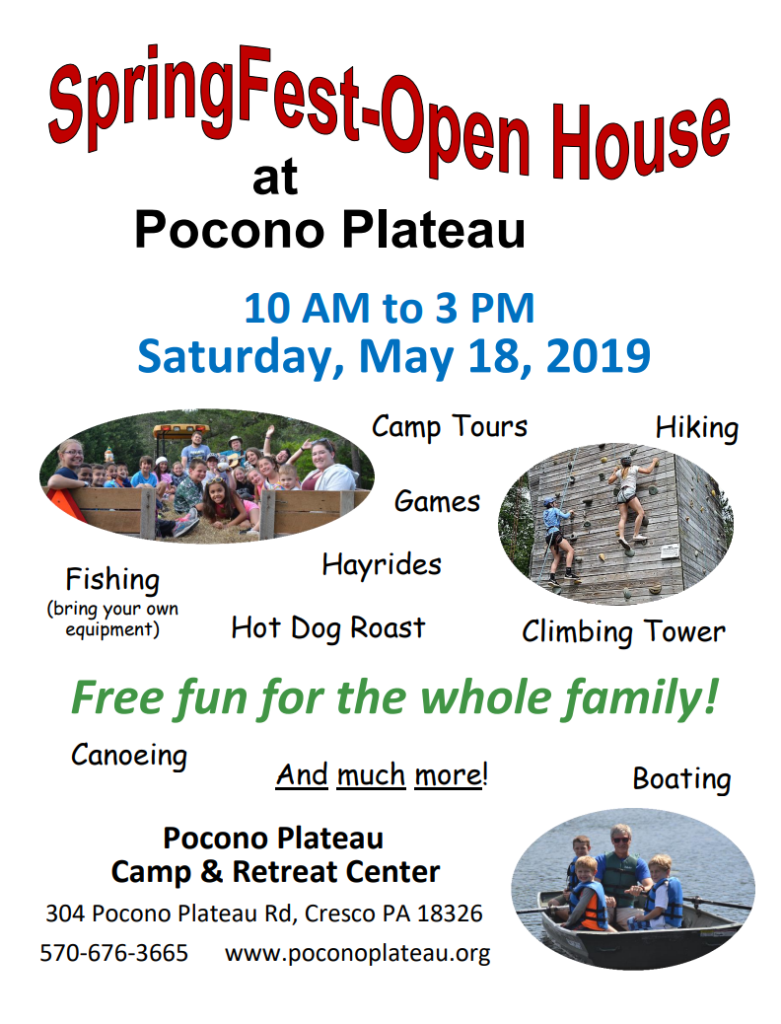 Pocono Plateau Camp & Retreat Center's Open House this Saturday will burst forth with activities all over, including hiking, hayrides, hot dog roasts, a climbing tower for those who enjoy heights, plus fishing (bring your own gear), canoeing and boat rides on its sparkling blue lake. [Download the event flyer.]
All the camps are busy preparing for another bustling summer camp season to begin in mid-June. They are getting new attractions ready—like Innabah's new playground, Traverse Climbing Wall and Hammock Village. Volunteers are helping as usual, and summer camp staff arrive in early June.
Gretna Glen and Pocono Plateau still need male counselors and more kitchen staff. But the Plateau is benefiting from the local school district's school-to-work program, in which students come each week to perform various maintenance tasks.
Meanwhile, Carson-Simpson Christian Center recently gathered about a dozen members from Philadelphia churches to orient them to its new Camp Champions outreach ministry. They're hoping to welcome more participants to the camp's PEACE program and get help promoting summer camp to encourage more urban families and churches to send young campers there and to our other sites also.