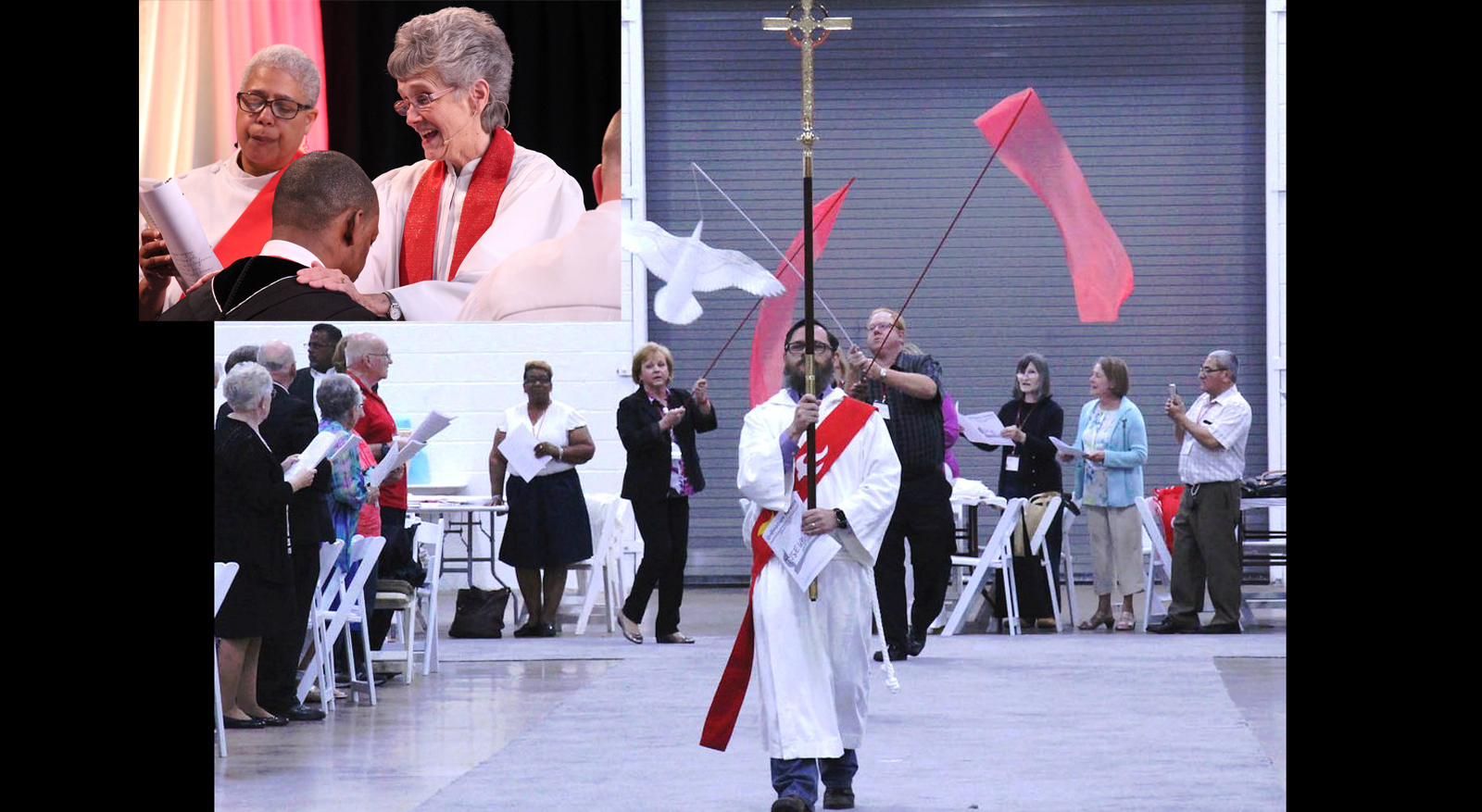 The Annual Conference Service of Ordination and Commissioning, always a climactic event, will again commence with robed clergy in a stirring procession, followed by sacred worship with powerful music and preaching. Then comes the high moment when vows are pronounced, stoles are yoked onto bowed shoulders and hands are laid on bowed heads, conveying the awesome but humble office and responsibility of pastoral ministry.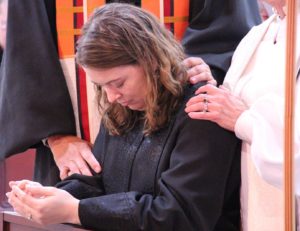 Finally, there is the presentation and celebration of new ordinands and commissionees (see the list below), and the invitation to all others who wish to come forward and declare their desire to explore this same sacred path. Those who respond are welcomed warmly in joyous fellowship by waiting clergy.
This year's ceremony will draw upon the subtheme "We Will All Be Sent," taken from Jesus' Great Commission in Matthew 28:19-20. But it will include another, unusual but ideal high moment: a commissioning of two new Global Ministries missionaries.
Rebecca "Becky" Parsons, a member of the Eastern PA Conference, is the UM mission agency's Mission Advocate for the U.S. Northeastern Jurisdiction, where she helps NEJ conferences and churches learn about and participate in global missions. She is a former Church and Community Worker.
Brenda Nguwa, from Zimbabwe, is serving as a community outreach developer at John Wesley Seminary in Jakarta, Indonesia. She is a Global Mission Fellow, serving in a two-year mission assignment designed for young adults.
Both women were among eight new missionaries who completed training and were celebrated in a service of blessing at Global Ministries' Atlanta headquarters in May. All eight are to be presented, commissioned and given their anchor crosses and certificates at annual conference sessions this spring.
ORDINANDS & COMMISSIONEES
Ordination to Elder in Full Connection
Mercedes O'Connor Case
Deanna Marie Geiter
Dorcas Kumba Kamanda
Bradley Matthew Leight
Walter Jerome Unterberger
Ordination to Deacon in Full Connection
Commissioning to Provisional Elder
Rodney A. Brailsford
Towanda N. T. Connelly
Greg Impink
Shayla L. Johnson
Laurie Jean Pfahler
Tamie Scalise
Lori Wagner
Commissioning to Provisional Deacon
Jane Elizabeth Rupert Dutton
Shellie Sterner
Note: The Rev. David Alderson will also be recognized as a new Full-time Licensed Local Pastor.