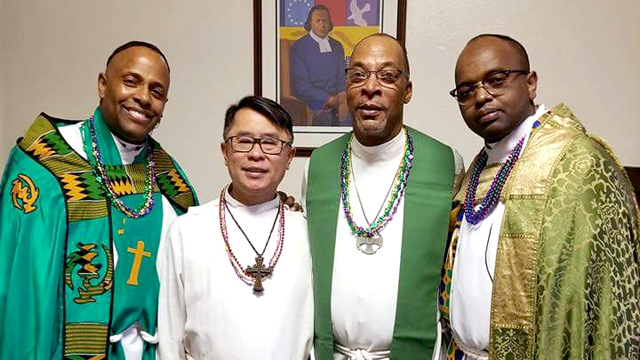 St. George's UMC worships at St. Thomas African Episcopal Church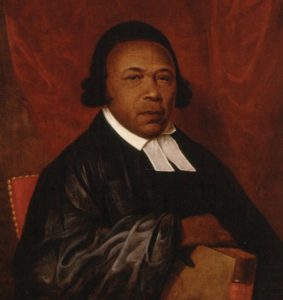 The Rev. Mark Salvacion, the new pastor of Philadelphia's Historic St. George's UMC—and its first non-white pastor—preached at St. Thomas African Episcopal Church on Sunday, Feb. 11, observing the 200th anniversary of the death of its founder Bishop Absalom Jones.
Invited by the Rev. Canon Martini Shaw to preach on "Absalom Jones Sunday," Salvacion preached on the life and ministry of the first black Episcopal priest, who began his ministerial career alongside his longtime friend Richard Allen as licensed lay preachers at St. George's Methodist Episcopal Church. Prompted by the church's racial discrimination against its burgeoning black membership, the two leaders left St. George's with most of its African membership in 1787 to form the Free African Society and worship separately.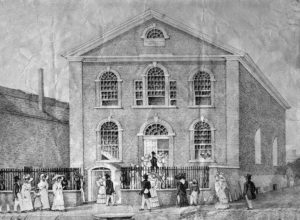 In 1792 they organized the African Church. But while Allen and some members wanted to affiliate with the Methodist Episcopal Church, others wanted to affiliate with the Episcopal Church. Thus, Jones formed St. Thomas African Episcopal Church, and Allen founded what later became Mother Bethel African Methodist Episcopal (AME) Church.
Absalom Jones, ordained in 1802 as the first black priest in the Episcopal Church, went on to play an important role in the Yellow Fever outbreak in Philadelphia in the 1790's, in his fight against the slave trade, and in his struggle for recognition of St. Thomas by the Episcopal communion.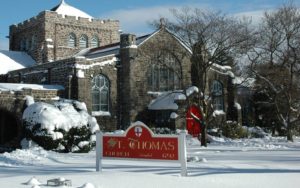 Members of Historic St. George's joined Salvacion and St. Thomas' members in Sunday's worship. Also attending was the Rev. Fred Day, a former pastor of St. George's who now heads the UMC's General Commission on Archives and History.
"It was a joyous occasion," recalled Salvacion, "and one that helped me reflect on the important contributions of Reverend Absalom Jones to Philadelphia, to the cause of fighting slavery and racial injustice, and to his prophetic witness in founding the African Episcopal Church."
If you would like to read Rev. Mark Salvacion's sermon on Bishop Absalom Jones, contact him at pastor@historicstgeorges.org or (215) 925-7788.