Learning for Leaders is a series of weekly Conference-Wide, Author-Led Book Studies which take place several times a year on Wednesdays, at 11 AM via Zoom. Having the books' authors lead those discussions makes them deeply insightful with personal, first-hand wisdom for participants. For each book study, the first 25 registrants will receive a free e-copy (Kindle edition) of the book! CEUs are available for participation in CDT Book Studies. 
October 2022 Book Club Dates: October 5, 12, 19, 26 (4 weeks)

In this book study, Lynn Casteel Harper, in her book On Vanishing: Mortality, Dementia and What It Means to Disappear, examines the cultural perception of Alzheimer's disease. With compassion, subtlety, and conviction, Casteel Harper explores dementia against her own experience with the disease as a nursing home chaplain.
Presenters: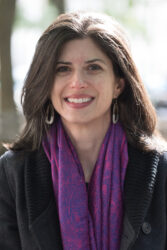 Rev. Lynn Casteel Harper is the Minister of Older Adults at The Riverside Church in the City of New York. Before joining Riverside's staff, Lynn was a chaplain at a nursing home, where her passion for dementia and aging justice began. Her debut book, On Vanishing: Mortality, Dementia, and What It Means to Disappear (Catapult, 2020), was named a New York Times Book Review Editors' Choice and a Chautauqua Literary and Scientific Circle selection. An ordained Baptist minister, Lynn completed her M.Div. at Wake Forest University and her chaplaincy residency at Robert Wood Johnson University Hospital. Originally from southeastern Missouri, she lives in New York City with her spouse Ryan Harper.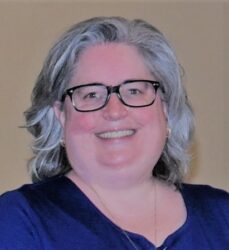 Rev. Karen Bartkowski is the Pastoral Ministries Coordinator/Chaplain at Maris Grove Senior Living in Glen Mills, PA and Associate Pastor at Lima United Methodist Church in Media, PA.  Prior to completing her M.Div. at Palmer Theological Seminary in 2000, Karen spent 28 years as a Physical Therapist and Rehab Services Manager (14 of those at Maris Grove).  Karen spent her career in healthcare caring for and serving seniors, especially those who needed long term care, memory care or hospice services.  She has always been a leader in providing person- centered, compassionate and respectful care.  Her passion to serve those with dementia and their care-givers is fueled as she witnesses the very presence of God in each of those interactions and relationships.  Karen is in the ordination process and by the grace of God will be ordained in May 2023.  For her fruitfulness project she created a series of trainings to help clergy and laity be more comfortable in providing spiritual visits for people with dementia.  It includes not only classroom discussion, but visit planning and actual visits with follow up and de-briefing.  Look for that training to be available conference wide in early 2023.  Karen lives in Media, PA with her husband Frank.  Their twin boys, Jacob and Joshua, are set to start their first year of college at West Chester and Temple.