Exploring the lifecycle and leadership of small-membership churches
Bi-Vocational Pastors & Small Church Network to focus on church revitalization July 12
Church Revitalization for Small-Membership Churches will be the focus of the EPA Bi-Vocational Pastors and Small Church Network's next meeting on Tuesday, July 12.  The group's usually hourlong meeting will expand to two hours—6:30 to 8:30 PM—for attendees to hear valuable insights from two expert presenters via Zoom.
Kenneth Priddy, Executive Director of the Go Center, will share empirical and encouraging wisdom about the lifecycle of local churches in the first hour at 6:30 PM.  Dr. Priddy offers a free online "Church Lifecycle Assessment" (https://gocenterinfo.wordpress.com/).  He spends most of his time with small churches but works with congregations of all sizes to help them explore possibilities for a vital, productive future.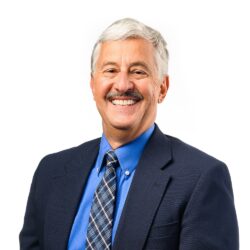 The Rev. Steve Morton, EPA's new Leadership Development Manager, will join and lead the informative conversation at 7:30 PM.  Morton, formerly a pastor and Superintendent of EPA's North District, is now tasked with resourcing, training and helping local churches to enlist and develop transformative, disciple-making leaders as part of EPA's new Pathways to Congregational Fruitfulness & Health initiative (https://www.epaumc.org/pathways/).
All clergy and laity are invited to join the supportive network and attend its meetings every other month. Presentations and discussions focus especially on concerns, experiences and learnings of bi-vocational pastors and small-membership church leaders. For more information contact the Rev. Denny Emrick at denny@emrick.info  or the Rev. Derrick Gutierrez at derrick.gutierrez@gmail.com.
The Eastern PA Conference Bivocational & Small Church Network:
Every other Month, on the 2nd Tuesday of Month, at 6:30 PM, on Zoom
"This is a group designed exclusively for church leaders of smaller churches, welcoming part-time, bivocational, retired and all other small-church leaders, both clergy and lay," said the Rev. Dawn Taylor-Storm, Connectional Ministries Director. "Small churches are the backbone of The United Methodist Church, and we want to provide a bimonthly small group for conversation that relates to the unique opportunities found in our small, vital churches." The Rev. Denny Emrick, who has long served small churches, asked for such a group and will facilitate the initial conversation, which may produce a monthly gathering for "prayer, dialogue, connection and resourcing for part-time, bivocational and small church leaders." "I grew up in a small church, and the ministry of that church impacts me to this day," said Taylor-Storm. "I also had the joy of pastoring a small church for seven years; and I experience the gift of community and missional engagement that is possible in the small church." I hope others will join us for this first gathering and for what becomes of it in the future."
After registering, you will receive a confirmation email containing information about joining the meeting. You can register once and attend any future session!
Related Events