Brian G. Albert
Service Record:
7/1/2019 Mount Joy: Glossbrenner
7/1/2014 Another Conference
7/1/2010 Lebanon: Covenant
7/1/2008 Shamokin: First
7/1/1999 Lebanon: Ebenezer
7/1/1998 Lebanon: Mountville
---
Randy Milner Brubaker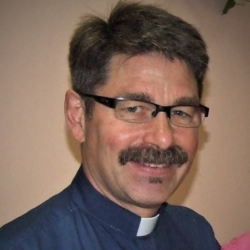 Service Record:
1/3/2021 Phila.: Crescentville
1/3/2021 Phila.: FGM: Frankford Memorial
7/1/2020 Medical Leave
7/1/2016 Phila.: FGM: Frankford Memorial
7/1/2015 Phila.: St. Philip's
1/1/2015 Phila.: Crescentville
7/1/2003 Phila.: Crescentville
9/1/2000 Presbyterian Children's Village, Rosemont
7/1/2000 Phila.: Frankford Group Ministry
7/1/1994 Phila.: FGM: Rehoboth
7/1/1992 Phila.: Summerfield
7/1/1987 Phila.: Kensington (Old Brick)
7/1/1986 EPA Attend School
---
Michael D. Carr
Service Record
9/1/2017 Lancaster General Hospital Counseling Center
7/1/1997 Director, Danville Pastoral Counseling Center
7/1/1996 Past. Couns. Columbia-Montour/Danville Past. Couns
7/1/1994 EPA Attend School
7/1/1987 Elysburg
7/1/1984 Hopewell
7/1/1983 EPA Attend School
---
Ralph Chubbuck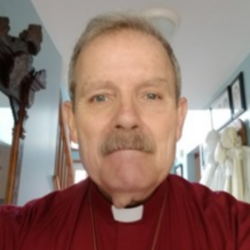 I have served the Lord for 20 years and look forward to many more. The Tobyhanna UMC was my first appointment as a Methodist LLP, where I served for three years. During that time, I was able to help the leadership of the church expand through growth and financial stability. I still consider the members of Tobyhanna UMC to be family and friends. I am willing to serve in any capacity that I am called upon. I look forward to my new role of once again being retired.
Service Record
7/1/2019 Tobyhanna
---
Alice Massimilla Cook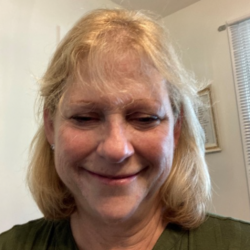 "Being a Pastor has been a gift.  To be invited into the lives of persons is very humbling.   I have seen  persons answer the call to the ministry in my years. I have seen others discern God's calling in the local church and community. I had the joy of being part of a new church start, and also part of a church merger. Working with the laity, the people of God, has been a glimpse to me of the Kingdom of God.  Looking forward to new opportunities of service."
Service Record
7/1/2014 Paoli
7/1/2008 Bala Cynwyd
12/7/2005 EPA Leave of Absence
7/1/2004 West Grove
7/1/2003 Pipersville: Rolling Hills
7/1/1991 Newtown
7/1/1987 Collingdale: Mariner's
7/1/1987 Sharon Hill
7/1/1985 Tenn. Conference
7/1/1984 Phila.: Wissinoming
---
Shirley Daddario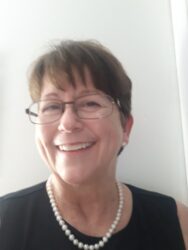 Pastor Shirley Daddario has devoted most of her life to ministry. She has officially served as a Licensed Local Pastor for 14 years, with appointments at West Grove UMC and Friendship UMC. Additionally, she has participated in mission trips to Ukraine and Haiti. Her passion is working with children, and she has continued to lead Zoom Church for Children with children from both inside and outside the church since the beginning of the pandemic. In retirement, Pastor Shirley hopes to continue ministering by hosting a house church at her home.
Service Record
2/1/2016 West Grove
7/1/2013 Friendship
---
Linda Woolfrey George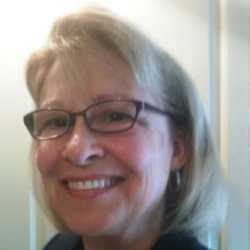 Service Record
11/1/2013 Grove
7/1/2000 Romansville
7/1/1999 Evansburg
---
Patricia A. Goshert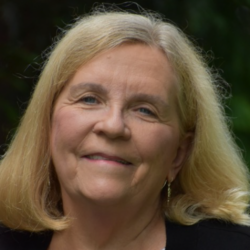 Service Record
5/1/2020 Cedarville
7/1/2017 Pottstown: First
7/1/2014 Alice Focht Memorial
7/1/2014 Birdsboro: Focht Memorial
7/1/2013 Reading: New Journey – Nueva Jornada
---
Steven Jeffrey Handzel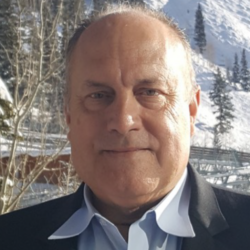 Service Record
7/1/2016 Marshallton
7/1/2016 Sonrise Christian Preschool
7/1/2011 Montgomery Square
---
Christina Jean Keller-Schick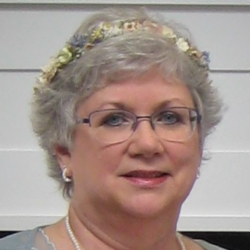 Service Record
7/1/2016 Cleona: Immanuel
7/1/2005 Moore Twp.: Covenant
7/1/2003 Eddystone
7/1/1998 Morrisville
---
Timothy Alan Kriebel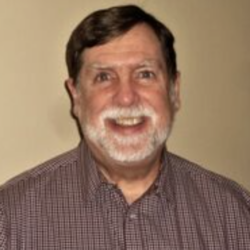 Service Record
7/1/2019 Cornwall
7/1/2007 Thornton: Bethlehem
7/1/1999 Levittown: Emilie
7/1/1994 Woxall: Tabor
7/1/1986 Mount Hope
6/1/1981 Reading: St. Matthews
7/1/1979 EPA Attend School
---
Christopher Jacob Kurien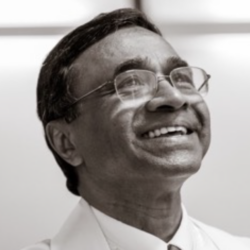 Christopher Kurien, currently appointed at Lincoln Park Community UMC, concludes 41 years of full-time ministry, 38 years as an ordained Pastor serving in different settings. He taught Pastoral Care and Counseling at the United Theological College, Bangalore, served on the Bishop's appointive and extended cabinets and served as Dean of the Cabinet for five years. He was an endorsed candidate for Episcopacy from the EPA. He has served on numerous boards of the Annual, Jurisdictional and General Conferences. He also served on the World Methodist Council and hopes to continue his ecumenical relationships. Christopher's retirement plans include serving as an Assisting Elder on the South District, traveling and spending time with his beloved wife Christy of 37 years and their growing family.
Service Record
7/1/2019 Lincoln Park: Community
8/15/2017 Lansdale: First
7/1/2011 Executive Director of Connectional Ministries
7/1/2008 District Superintendent, Southeast District
7/1/2005 District Superintendent, Northwest District
8/26/2001 Reading: St. Matthews
5/1/1997 Bangalore: United Theological College
5/1/1986 Pune: All Saints Church
5/1/1985 Kunnida: Christ Church
---
Ira Lydic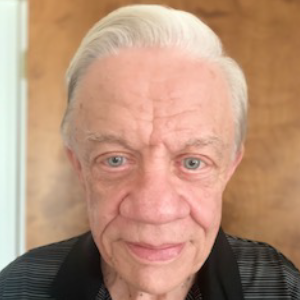 After serving as pastor for twenty-two years to the Donaldson United Methodist Church and St. Paul's United Methodist Church in Pine Grove, I will be retiring as of June 30th. My wife, Marilyn, and I will be heading to Tucson, AZ to immerse ourselves in the Southwest culture while enjoying being with my daughter and her family.
Service Record
7/1/2001 Pine Grove: St. Paul
7/1/2001 Donaldson
---
John Scott McDermott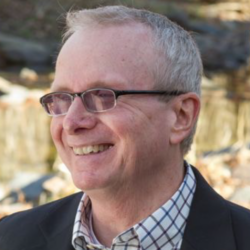 Service Record
7/1/1993 Washington Crossing
7/1/1989 First (Marietta, GA)
---
Steve Morton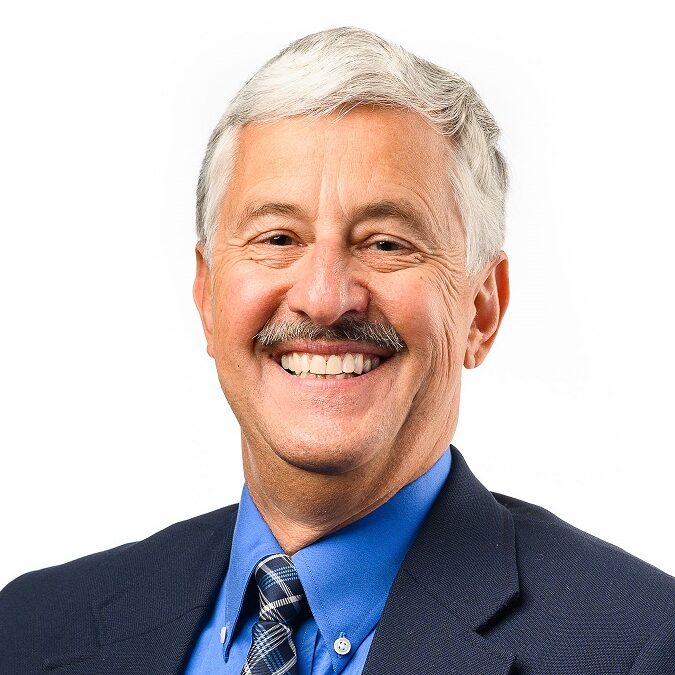 Born in New Jersey but really a lifelong product of the Eastern PA Conference (West Chester UMC, Camp Innabah, ordained & married in the Albright College chapel), my forty-year career has included three local church appointments, a season on the cabinet, and now the launch of the Leadership Development office.  Across those years, I was privileged to serve on the Cornwall Manor Board of Trustees, the Mid-Atlantic Foundation board, the Duke Divinity School alumni council, and to teach leadership courses at West Chester University (informed by seven trips to South Africa).  My passion remains the empowerment of laity ("Everybody's Gifted, Everybody Serves") and the encouragement of pastors.  Joan and I will continue to move back and forth between our homes in Chester County and the Poconos, serving the Church but spending more time with our granddaughter, attending Phillies games, visiting wineries & Williamsburg, and taking walks in the woods. 
Service Record
7/1/2022 Leadership Development Manager
7/1/2018 District Superintendent, North District, The Eastern PA Conference
7/1/1997 Hopewell
7/1/1990 Ephrata: Hope
7/1/1984 Reading: Faith
1/2/1984 Kellersville
1/2/1984 McMichaels
1/2/1984 Neola
7/1/1983 Attend School North
7/1/1983 EPA Attend School
---
Elena Ortiz
Service Record
7/1/2003 Senior Pastor, Lebanon: Iglesia Metodista Unida Nuevo N
5/1/2000 Associate, Lancaster: St. Paul's
5/1/2000 Pastor, Lancaster: Fuente de Amor
5/1/2000 Pastor, Columbia Area Latino Ministry
---
Timothy J. Patterson
Service Record:
5/16/2016 LIFE Pittsburgh
7/1/2015 CPE Residency Program
7/1/2009 Strasburg: Wesley
7/1/2000 Orwigsburg: Salem
7/1/1998 Norwood
---
Molly Dee Rounsley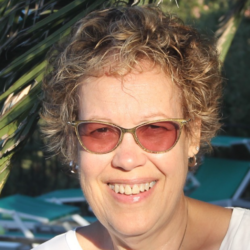 Service Record
7/1/2015 West Chester
---
Ronald L. Schane
Service Record
1/1/2002 Mountainhome
1/1/2002 Pocono Plateau Camp
7/1/1993 Coatesville: Olivet
---
Esdras Seda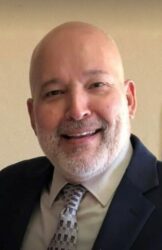 Service Record
2/1/2019 Leave
7/1/2017 Allentown: Casa del Rey
7/1/2017 Allentown: La Trinidad
7/1/2017 Allentown: Emmanuel
7/1/2014 Attend School North
7/1/2014 Latino Ministries Coordinator
7/1/2014 EPA Attend School
7/1/2011 Phila.: El Mesias
7/1/2006 Phila.: Espiritu Santo
7/1/2005 Phila.: Espiritu Santo
5/1/2000 Phila.: LaResurreccion-Lindley
7/1/1999 Columbia Area Latino Ministry
1/1/1993 Columbia
7/1/1986 SAC, First Spanish
7/1/1984 Susquehanna Conf.
---
Timothy S. Thomson-Hohl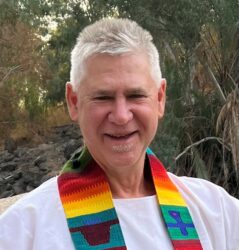 Growing up, I was active at the Cedarville United Methodist Church in Chester County. Upon my graduation from Thiel College,  my uncle led me into the ministry. I was only 21 years old, but assumed my first pastorate, a 3-point parish in southwest Iowa.  I was then appointed to Creston, Iowa as Associate Pastor. Soon after, I began seminary, commuting to St. Paul School of Theology in Kansas City, Mo. whereupon, I earned my MDiv.
Following seminary, I returned to the Eastern Pennsylvania Conference. I was assigned to Trainer, Pa, during which time I married my wife Renee and where we  had two of our 3 children, Colin and Elise. Following Trainer, my ministerial career took me to St. Andrews in Havertown and my son Ian was born. Next was Drexel University where I served as campus minister for 9 years. Wanting to return to the local church, I was appointed to The Garden Church in Lansdowne. Finally, and for the last 12 years, I have been serving at the Ardmore United Methodist Church. During my tenure at Ardmore, I was blessed with two grandsons, Owen & Aaron. Sadly, at the beginning of the pandemic, Renee was diagnosed with cancer and passed away just five months later. We had been married for 34 wonderful years.
After almost 44 years as a United Methodist minister, I retire feeling blessed to have had the opportunity to serve many churches and loving, faithful Christians. In the future, I hope to travel, play lots of pickleball, and stay  connected to family & friends.
Service Record
7/1/2011 Ardmore
9/1/2004 Lansdowne: Trinity Lansdowne
9/1/1995 Wesley Foundation Campus Ministry
9/1/1995 Campus Min., Asbury Prot. Min., Wesley Fdn.
7/1/1989 Havertown: St. Andrews
7/1/1983 Trainer
7/1/1980 Creston: First (Iowa Conf.)
11/1/1979 New Life Parish: Afton, Jerusalem & Dodg
---
Lori Wagner
I began my process with the conference 25 years ago, held hired ministry positions for 10 years, and received my first official appointment in 2008 at Old Union UMC. Subsequently, I held appointments at Prospect UMC, Salem UMC, Quakertown UMC, and Christ UMC Brookhaven. I received my MDiv from Drew Theological Seminary and my DMin from Portland Seminary in Semiotics, Church, and Culture. My mission in ministry has been primarily to minister to people outside of church walls, to deepen faith through scripture, to excite parishioners for community engagement and relationships, and to promote entrepreneurial, creative ways of living into the church's identity and mission.
Future Plans: I am increasing in my role as Acquisitions and Content/Developmental Editor for the Christian publisher Invite Press, working with Christian writers throughout the world on the edge of innovative ministry; I will continue as a weekly writer for sermons.com; I will continue with my speaking engagements at churches and conferences; and I plan to spend more time publishing my own books in 2023, beginning with Slant, due out in 2023.
Service Record
7/1/2021 Middletown: Christ
11/1/2018 Quakertown
7/1/2018 Bethlehem: Epworth
7/1/2017 Springtown: Salem
7/1/2012 Prospect Park: Prospect
7/1/2008 Wallingford: Old Union
---
Bonnie Yeager
Service Record
7/1/2015 Ash Grove
7/1/2009 Ringtown: Aurand Memorial
7/1/2000 Pottsville: Evangelical
7/1/1994 Pottsville: First
7/1/1992 Gilberton – Lay Supply