Click here to view appointments in the GNJ Conference.
New appointments will be announced on Sundays at 1 PM.
---
May 14, 2023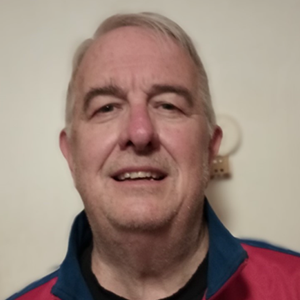 Mark Moore to Hibernia
Mark Moore is being called out of retirement to serve Hibernia Church.  He began his ministry in 1975 when he was hired by Olivet UMC in Coatesville as Youth pastor, and served under appointment from 1977-2020 when he retired.  He also served as a reserve chaplain in the Air Force, retiring in 2009 at the rank of Colonel.  He has been married to Karen since 1977; they have 1 adult son and 2 beautiful granddaughters. He looks forward to serving at Hibernia as they seek to live out their calling as Christ followers.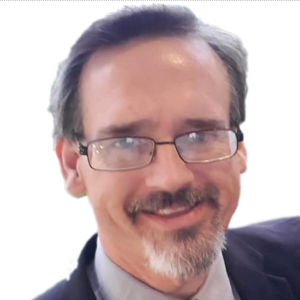 Lou Hornberger to Geigertown – St. Paul in addition to Douglassville Hope
Pastor Lou Hornberger was born in Philadelphia, raised in Bensalem. Then born again at the age of 16. He and his wife Gail, of thirty two years, have three children. The oldest is an EMT in Wisconsin, their middle child just graduated from Pennsylvania College of Art & Design on Friday and the youngest is 16 and still at home. Pastor Lou earned his Master of Divinity at Evangelical Seminary in Myerstown, PA. In his 30 years of full-time ministry he has served churches in Delaware, West Lawn, Hamburg, Orwigsburg, Douglassville and Pottstown.
May 7, 2023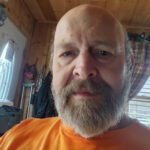 Fred Curvey to Barnesville – Bethany
Fred Curvey has been an ordained minister since March 2016. Fred has been a Christian councilor for many years counseling both Youth and Adults. He has been active with the Lutheran Church having sat on Church Council and Director of their Youth Program. Fred helped develop community girls' softball organization and served as head coach for JV and Varsity Girls Softball at Tamaqua High School and Assistant Coach at Penn State Hazleton. Fred owned & operated the Family Insurance Center for 30 years and was Vice President of the insurance division of KNBT Higgins until retirement in 2006. Fred has been serving as minister for Bethany UMC Barnesville Pa since Feb 1, 2023, and is working to revitalize the Church throughout the community. Fred has been married to his lovely wife Marylou for 49 yrs. working as a CSR with Seltzer Insurance Agency.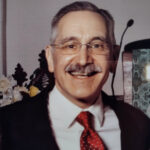 Gary David Knerr to Thorndale
Gary grew up at West Lawn UMC, graduating from Albright College and Princeton Theological Seminary. He began serving churches in the four counties surrounding Philadelphia in 1985. Ordained an elder in 1990, he was the chairman of the Board of Ordained Ministry from 2016 through 2020. He co-teaches EPC's popular class on the sacraments for clergy and laity.
Gary and his wife, Deb, a certified American Sign Language interpreter and adjunct professor, have two adult daughters. Gary was active in the volunteer fire service across four decades, is an automotive enthusiast, enjoys pipe organs, and history. He is excited about what the Holy Spirit will do during his twilight season in ministry.
---
April 30, 2023
Beverly Burd to Shamokin – Emmanuel
Beverly Burd is a devoted individual who has been blessed with three children, seven grandchildren, and one great-grandchild, with another on the way in May. One day, while listening to a religious radio program, a pastor posed the question, "Why aren't you in church?" Beverly realized that there was no reason not to attend and subsequently joined Emmanuel United Methodist Church. Over the past 42 years, Beverly has been an active member of the church community.
Beverly found joy in teaching the youth Sunday school class for many years, bringing together both young and young-at-heart members. Additionally, Beverly has held numerous positions within the church. With a strong belief in the power of prayer, Beverly seeks guidance from the Lord every day. Responding to a divine calling, Beverly became a Christ Servant Minister, driven by a passion for spreading the Word.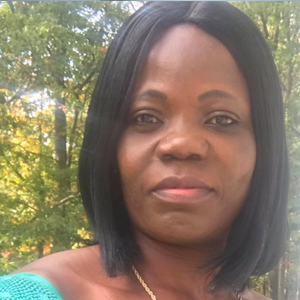 Esther Inuwa to White Haven UMC and Blakeslee UMC
Rev Esther Inuwa is an ordained Elder in the Southern Nigeria Annual Conference of the United Methodist Church, Nigeria Episcopal area. Before her call to ministry to serve various churches' positions in the UMC, Nigeria, she was a Public Administrator and Women Development Officer with the Local Government Council of Taraba State, Nigeria. I'm honored to serve both White Haven and Blakeslee UMC.
Rev. Esther studied public administration at the Federal University of Technology, Yola, Nigeria, B. A. in Theology at West Africa Theological Seminary, Lagos, Nigeria, first Master of Theological Studies at Wesley Theological Seminary in Washington DC, second Master of Sacred Theology at Drew University in NJ, and a CPE trained hospital chaplain and served as a Hospital Resident Chaplain at Frederick Memorial Hospital, MD. She served as Education Minister for the Family and Children Ministry at Mill Creek UMC, MD. She is a current Ph.D. student in Bible and Cultures at Drew University. She recently received Rev. Dr. Joyce Baily Award for All Around Excellence at Drew University Theological School Honoring Convocation for 2023, which recognizes her professional and academic achievements.
Her passion, experience, and service with diverse communities for biblical interpretation, teaching, preaching in ministry, public administration, mission, NGO work, justice, pastoral care, leadership development, and relationship building with people and interfaith partners furthered the impact of my ministerial and academic skills and services to God and humanity for transforming the world. I enjoy reading, researching, listening to gospel music, cooking, and exercises.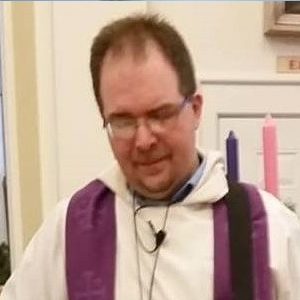 Brian Rhea to Lickdale – Trinity UMC
Brian Rhea grew up in Newark, Delaware. After graduating from the University of Delaware, he studied Scripture at Asbury Seminary, Princeton Seminary, and Boston College, and is currently working toward a Doctor of Ministry in congregational spiritual direction at Asbury. His appointments include Wesley Chapel UMC near Nicholasville, Kentucky, associate minister at Haddonfield UMC, Fourth and Newcombtown UMCs in Millville, Cross Keys UMC in Williamstown, and Aldine UMC in Salem County. Brian is married to Jan, currently a high school math teacher at Cumberland Christian School. They have three children, a cat, and a cockroach. Brian enjoys helping people encounter God through worship, spiritual formation, small groups, and prayer.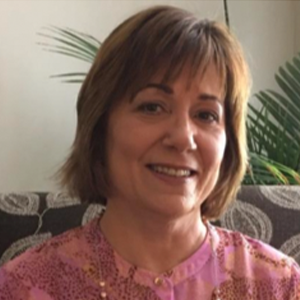 Rebecca Brown to Atglen – Faith Community UMC
I am honored to be serving the Lord through pastoral ministry opportunities in Chester County, after a thirty-five-year career in the corporate sector and I am excited to begin serving with the UMC. I completed undergraduate studies at West Chester University, graduate studies at Drexel University, and am currently a third-year student, pursuing an MDiv at Fuller Theological Seminary. My passions are sharing life's journey with people as we are transformed into the image of Jesus Christ through the gospel message, living and walking this message together in community, hearing people's stories, helping them discover and develop their gifts, building ecumenical partnerships, and fostering reconciliation among God's people, all to the glory of God. I share life with my husband, John, my love, and true partner, my awesome stepson, Jonathan, and our four adopted dogs.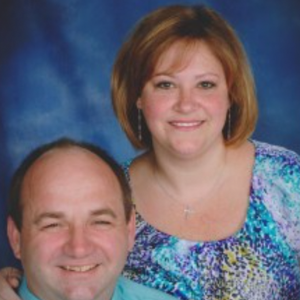 Cynthia Anne Babiak to Middletown – Christ
I'm Pastor Cindy Babiak, and I have been a part-time LLP with the EPA conference since July 2011. I have served as pastor at Ridley Park UMC and as Pastor of Discipleship at Mount Hope UMC. It has been my honor and privilege to serve God in these church families, and I look forward to seeing where God will send me next! I also work as a Registered Nurse, specializing in Maternal-Newborn care. I have been blessed with a wonderful husband of 37 years, Karl, who gladly serves alongside me. We have three grown children and six grandchildren, who are the joy of our lives!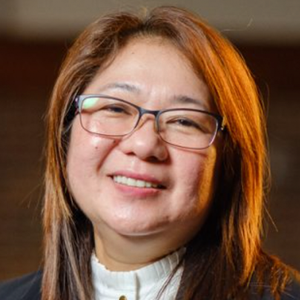 Nova Villa Vitug-Thomas to Mohnton – Calvary
Nova Villa Vitug-Thomas was born and raised in the Philippines and was a local pastor for eight years. Nova graduated with a Master of Divinity and finished one year of DMin. from Drew University. She was ordained as Elder in October 2020. She was a pastor of Ignite UMC in Kenilworth for six years. Nova helped organize the Interfaith Fellowship and was appointed Chaplain of the Police Department. She is passionate about proclaiming the Good News of Jesus Christ's love for all and making disciples for the transformation of the world. Before Kenilworth, she led a Filipino fellowship in North Jersey and was a student Minister at Vincent UMC Nutley. Nova is a missionary by heart. She is a gifted preacher and a community organizer. She is married to Justin and has two kids, Nathan and Nicole.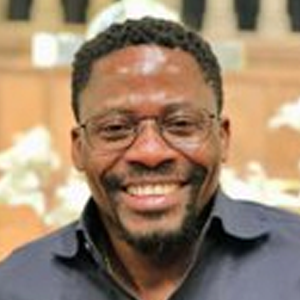 Domingues Fernando to Norwood
Domingos Francisco Fernando, graduating from Drew Theological School in May with a M.Div. degree. holds a B.A. degree in Psychology from Africa University. After graduating from AU, he spent two years of missionary work in Brazil as a Methodist Global Mission Fellow. Originally from Angola, Domingos loves to build strong relationships both within and outside the church setting. Domingos treasures his personal relationship with God which inspires him to share God's love with all of God's people and creation. Domingos is excited to be joining the Eastern Pennsylvania Conference where he looks forward to growing as a servant leader and learning from both his ministerial colleagues and parishioners.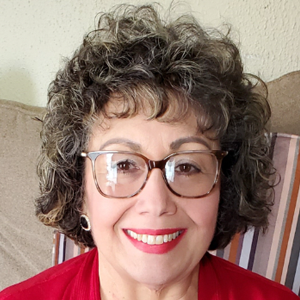 Olga Gonzales to Morrisville
My name is Olga Elsie González Santiago. I am originally from Puerto Rico. I have been married to Andres Alexis González for 29 years. I was serving in New York for ten years with the Upper New York Annual Conference which I am member of. On 2012 I served at Brown Memorial UMC in the City of Syracuse, New York, as a Church and Community Worker appointed by the Global Ministries of the UMC. On 2013 my husband and Rev. Marti Swords-Horrell planted a Hispanic Ministry in Syracuse. On 2016 I was appointed as Associate Pastor to the Cicero UMC and on 2018 I was appointed to the Lyndonville UMC. Currently I am serving in the Eastern Pennsylvania District as a Racial Ethnic Missionary with Global Ministries of the UMC. It is my prayer, my call and commitment to continue serving God's mission for His Glory.
---
April 23, 2023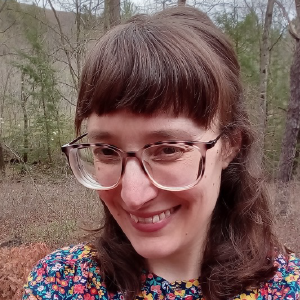 Sheena Mylecraine appointed to Ebenezer UMC – Quakake
Sheena Mylecraine is humbled and honored to be currently serving Quakake: Ebenezer UMC as a laity supply pastor. She is working towards becoming a licensed local pastor and absolutely loves sharing the Word of God with others. Sheena always seeks to inspire others in their walk with the Lord with encouragement and love. Sheena is also blessed to help lead worship with her husband and ministry partner, Rev. John Mylecraine at Summit Hill UMC and Nesquehoning: Meed's Memorial UMC. She is the proud mom of two boys, Henry (12) and Jack (10). She greatly enjoys creative projects and playing music.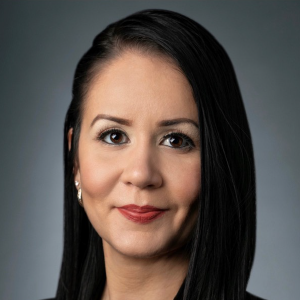 Elisandra Garcia appointed to St. Peter's UMC – Saylorsburg
Elisandra Garcia, also know as Eli (Pronounced Ellie) is a licensed local pastor. Comes with (15) years of unique diverse pastoral experiences within the EPC in the UMC. Eli holds a MDIV from Moravian Theological Seminary & Completed her licensing through Garrett Theological Seminary. She has served in a suburban, Wesley United Methodist Church, one of our largest charges in our district. Also, Holy Cross UMC where she launched Generation Life in the heart of Reading City where she served urban setting working with young, aging, and diverse community. She later served in two-multi generational congregations, where she maintained rich Wesleyan traditional style. Also in heart of Philly Hunting-park in a multi-ethnic church & currently serves a sister church in Bangor PA.
Throughout these years, she's demonstrated a passion for teaching, leadership development, and preaching. Her drive is to be a witness in the local community while working to equip the leadership of each of the congregations served. With her vision casting, strategic planning, and careful discernment her hearts desire is to be sensitive to whatever the Holy Spirit would call her or the congregation to action and spiritual growth. She enjoys reading, playing basketball, watching sports, and loves to worship on guitar.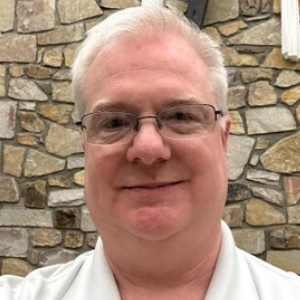 Scott Rafferty appointed to Friendship UMC
Scott Rafferty has been as a Certified Lay Minister in the UMC since 2018. He has provided pulpit support for Friendship UMC since 2016 and has served at Hopewell UMC since 2004. Scott has been a software engineer for 31 years and has felt a call to ministry the last two years. He has a desire to share God's faithful and restorative love with others. Scott has a son, Jason, who is currently studying Electrical Engineering at Penn State University in State College, PA. In his free time, Scott enjoys reading, playing golf, and spending time with family and friends.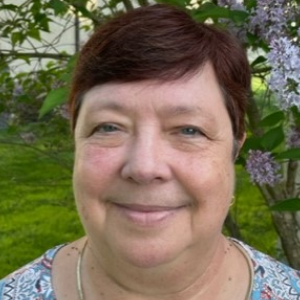 Mercedes Case appointed to West Chester UMC (Associate)
Mercedes is blessed to be returning to church ministry in the congregation where she answered the call to ministry. Mercedes worked in the IT field for several years. She then completed the UMC Course of Study program at Claremont School of Theology, the Advanced Course of Study at Lancaster Theological Seminary and served in pastoral ministry at Parkesburg UMC, New London UMC and Avondale UMC. She was ordained in 2018 and has been serving as a hospice chaplain at Aseracare Hospice for the past 5 years.
Mercedes is married to Tim and they have a son, Jonathan.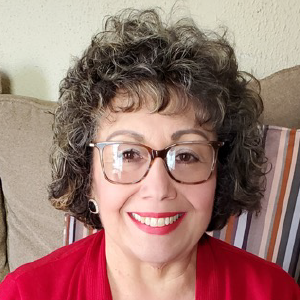 Olga Gonzalez appointed to Morrisville UMC
My name is Olga Elsie González Santiago. I am originally from Puerto Rico. I have been married to Andres Alexis González for 29 years.
I was serving in New York for ten years with the Upper New York Annual Conference which I am member of. On 2012 I served at Brown Memorial UMC in the City of Syracuse, New York, as a Church and Community Worker appointed by the Global Ministries of the UMC. On 2013 my husband and Rev. Marti Swords-Horrell planted a Hispanic Ministry in Syracuse. On 2016 I was appointed as Associate Pastor to the Cicero UMC and on 2018 I was appointed to the Lyndonville UMC. Currently I am serving in the Eastern Pennsylvania District as a Racial Ethnic Missionary with Global Ministries of the UMC. It is my prayer, my call and commitment to continue serving God's mission for His Glory.
April 16, 2023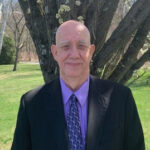 David Botzer to Donaldson UMC & Pine Grove: St. Paul's
David Botzer worked for the same business for 42 years, serving in various positions ranging from Information Technology to Supervision on the manufacturing floor, warehouse, and shipping departments. He served as a safety lead and ended his career as a plant manager. David was first appointed to two churches as a Lay Supply Pastor in 2014 and became a Licensed Local Pastor in 2017. He has a desire to share the Gospel with others and build relationships with people he meets. He cannot stop sharing his faith and love for God.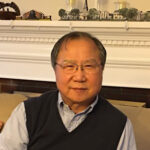 Moon Ho Kim to Paradise St. Johns
Rev. Dr. Moon Ho Kim was born in S. Korea and came to the USA right after completing college in Seoul, Korea, in 1976. At Drew University he finished a Master of Divinity in 1981, and the same year he was ordained in the Northern New Jersey Conference of UMC. In 1999 he obtained a Doctor of Ministry from Drew University with his dissertation "The Wholeness of Church Ministry" strengthening three areas of the church ministry – Spirit, Study, and Service. He has served as a parish minister in Anglo-American congregations of the United Methodist Church in the area of Albany, Utica, and Syracuse of upstate New York over the last 40 years.
He worked as Dean of the Northeast Jurisdictional School of Evangelism, Executive Committee of Northeast Jurisdiction, and served as Dean of Bishop's Convocation of West New York Conference and North Central New York Conference; Board of Evangelism of Northeast Jurisdiction and worked in the Leadership Table Committee of Northeast Jurisdiction of the United Methodist Church.
His interest is how to revitalize church congregations, making people disciples of Jesus Christ in the local church with evangelistic strategies, particularly, in small group settings. With his wife Insouk, Rev. Kim has two married sons – Daniel (42 yr) with his wife Jodie and their son Carter (1); David (40 yr) with his wife Anais and their two daughters, Victoria (6) and Eleanor (2).
Rev. Kim and Insouk his wife moved from upstate New York to New Holland, PA in 2021, right after he retired from a 40-year full-time church ministry in the Upper New York Conference of the United Methodist Church.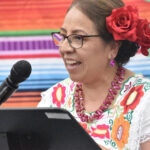 Evodia Villalva to West Grove: Cristo Rey in addition to El Buen Samaritano
I am the eldest daughter of five siblings from a family that we grew up in the town of Yautepec, Morelos Mexico. I am divorced and I have three children Xiomara, Misraim and Samuel who are adults. My daughter Xiomara is married to Christian Loxham. My mom lives with me, and her name is Josefina Carreño.
I am currently three-quarters time as a local pastor at El Buen Samaritano United Methodist Church. It has been an incredible honor and joy to preach, lead services, perform the sacraments, perform weddings, organize retreats, teach, and provide pastoral care at El Buen Samaritano UMC for 25 years.
Last year 2022, I finished the Course of Study at Perkins Seminary and I look to the future with great anticipation.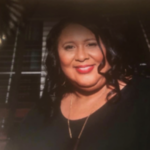 Audrey Blackwell Washington to Phila: Berry Long in addition to Sayers Memorial
Reverend Audrey Blackwell-Watson Washington is a charismatic servant leader, humanitarian, visionary, provocative thinker, and champion for God's people.
She is the recipient of an AA in Biblical Studies, a BS in Urban Leadership Ministry, a MBA, majoring in Healthcare Business Administration, and a MTS.
She is dedicated, committed and has an infectious enthusiasm for her call to ministry. She believes communicating God's Word is essential to connecting the lost to God throughout the world as well as, encouraging the body of Christ to stay the course.
She has a passion for those that are hurting, the wounded, the disenfranchised, etc. She loves, spreading the messages of hope in Christ Jesus to help in continuing to take God's message throughout our world. (Matthew 28:19)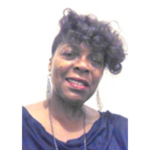 Fay Warner to Warminster: St. Andrew's Associate
Minister Fay P. Warner is a native of Norfolk, Virginia, who currently resides in the Mount Airy section of Philadelphia. She has one adult child, Tania Warner. She is a graduate of Millersville State University, earning a B.S. in Elementary Education. She also has a Master's Equivalency (via graduate course work at Temple University, St. Joe's University and the University of Pennsylvania) and a Master of Divinity from Palmer Theological Seminary. Minister Fay is a retired teacher, having taught more than 25 years in the Philadelphia School District. She is also a teaching consultant with the national organization, Philadelphia Writing Project.
---
April 2, 2023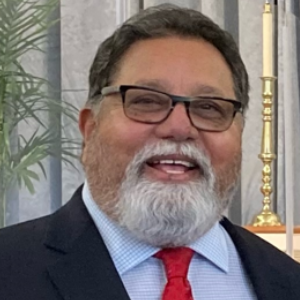 Zabdiel Y. Khan appointed to Campbelltown UMC
Rev. Zabdiel Y. Khan has had the honor and privilege of serving God and his people in the Eastern Pennsylvania Conference for over 37 years. He has been called to preach the Word of God and share the Good News of God's redeeming love, revealed in the life, death, and resurrection of his son, Jesus Christ, our Lord and Savior. Pastor Zab believes that God brings us together as the body of Christ, and that this Christian fellowship demands that we worship, pray, learn, serve, laugh, cry, and extend mercy together. As we live and work for him, God will bless us and make us a blessing to our world. He loves witnessing God's people move from where they are to where he wants them to be. He has been married to his wife Doni for 44 years. They are the parents of Sharoon, Zimran, and his wife Sarah. They are also the proud grandparents of Nashmia and Amir Khan.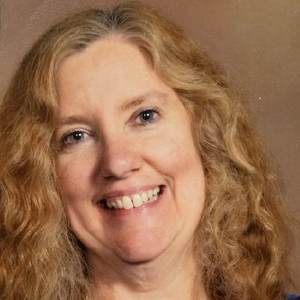 Betty Murphy appointed to Cornwell UMC – Cornwall Heights:
Betty Murphy is a licensed local pastor of the UMC. She attended Montgomery County Community College, Temple University, and the Eastern PA UMC Licensing School. She has been in pastoral ministry as associate pastor since 2021. She and her husband of 39 years have 3 sons and 3 grandchildren with a 4th on the way. Betty is passionate about guiding everyone into a closer relationship with God, Jesus and the Holy Spirit. She likes to motivate everyone to read their Bibles. Betty serves on the COSROW committee of the EPA conference and she likes to encourage everyone!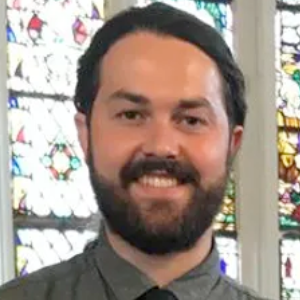 Brendan Van Gorder appointed to Crescentville UMC – Philadelphia
Pastor Brendan prays for God to bring healing, liberation, and unity. He was born in Ireland, grew up near Harrisburg, PA, and attended the University of Pennsylvania for his BA in Political Science and Princeton Theological Seminary for his Master of Divinity.

Pastor Brendan has served as a pastor at Norwood United Methodist Church, a pastoral minister at St. Paul's Baptist Church, trained in chaplaincy at Lankenau Hospital and Bordentown Youth Correctional Facility, and has received grants to run a youth program at Calvary United Methodist Church in Flint, Michigan, where his grandparents live. He enjoys building relationships with people and connecting communities. He plays guitar and saxophone and loves to dance. He is married to Gina, a high school English teacher in Philadelphia, and they have two beautiful daughters named Zoramya and Ariella. He believes Luke 17:21 when it says that the kingdom of God is within us.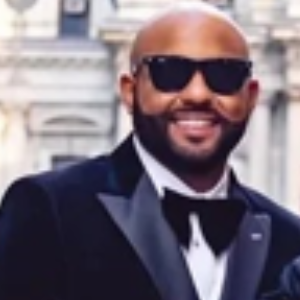 John Taylor Brice appointed to Tindley Temple UMC – Philadelphia
John Brice is a visionary leader dedicated to community, family, and youth development. He is a member of Philadelphia's Commission on African-American Males, the planning committee for Arcadia University's Black Male Development Symposium, the Greater Philadelphia Morehouse Alumni Chapter, and the Health Equity Advisory Committee for the Philadelphia Department of Public Health.

John is a graduate of Morehouse College (B.A.), Palmer Theological Seminary (M.Div.), and is currently a doctoral candidate at Drew University (D.Min.). He is happily married to his wife, Ebony, and together they have been blessed with their son, Carson, and their goldendoodle, King.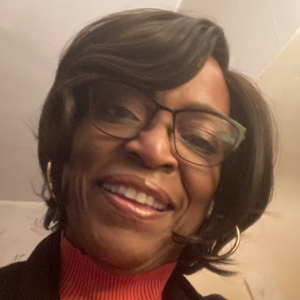 Joy Griffin appointed to Simpson Fletcher – Philadelphia
Rev. Joy Griffin previously served as the EPA Benefits Associate and quarter-time as a local Pastor at Tindley Temple UMC. She has a background in customer health services and a college education in the sciences with a particular interest in research. Rev. Griffin enjoys leading weekly Bible study and prayer sessions as well as visiting members. She has a passion for music and the arts and seeks ways to incorporate creative expression and programming to support ministry. She has two daughters and five grandchildren, one of whom she had the joy of baptizing. "When I was 8, I wanted to be a missionary," she recalls. "I've always wanted to serve people wherever I've been in ministry."
---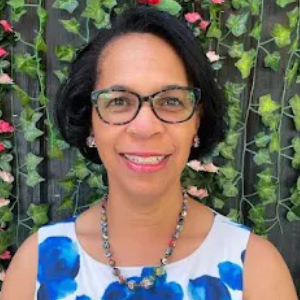 Stacy Jones Anderson appointed to
Janes Memorial and Servants of Christ – Philadelphia
Rev. Stacey Jones-Anderson has a passion for healing and reconciliation ministry. She grew up in Chester County and holds a BA in History from Cheyney University, an MPA from Penn State University, and an M.Div from Palmer Theological Seminary.

Pastor Stacey has served at Bethany African Methodist Episcopal Church in Parksburg, First United Methodist Church in Bristol, and Coventryville United Methodist Church. She currently serves as a Coordinator of Cross Cultural/Cross Racial Ministry. Rev. Stacey is a retired federal employee with over 30 years of experience. She is the mother of two adult daughters, and she enjoys the arts.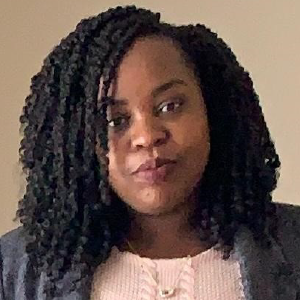 Portia Kuzange appointed to Salem UMC – Orwigsburg
Portia Kuzanga was ordained as an elder in 2010, having received her call to ministry soon after high school. She underwent her theological training in Zimbabwe, graduating from United Theological College and the University of Zimbabwe in 2008. After moving to the United States, she graduated from Duke Divinity with a master's degree in theology and a master's degree in theological ethics. Portia is currently a doctoral student at Kairos University. She serves as an associate pastor at St. John's UMC in Shamokin and as the director of youth and young adult ministry at First UMC in Schuylkill Haven. Portia is passionate about nurturing and deepening the faith of others, leading congregations in creating a welcoming space for all those who seek Christ. Indeed "God is up to something, He is already at work, and I am glad to be part of it!"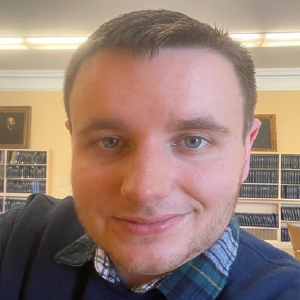 Jack Tironi appointed to Faith UMC – Stroudsburg
Jack Tironi, a native of Northwest New Jersey, holds a BA in Sociology and Religion from Drew University and is currently completing his MDiv at Drew Theological School. He is pursuing ordination as an Elder in The United Methodist Church and is certified in Conflict Resolution in Faith from Drew. Jack has participated in several faith-based community outreach programs, campus ministries, and projects with Church and Society, UMC Young People's Ministries, and UMC Discipleship Ministries. He believes that his calling from God is to be a spiritual guide and counselor for all people to transform the world. He hopes to carry on his joy and passion for ministry in serving local churches! When not working, you can find him watching movies, fishing, or on a beach wherever he can find!
---
March 26, 2023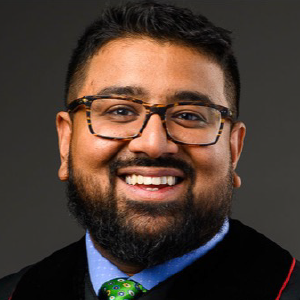 Zimran Khan appointed to Gravel Hill UMC – Palmyra
Pastor Zimran Khan is deeply passionate about sharing Jesus and witnessing Holy Spirit transformed lives. He is a proud graduate of the University of Valley Forge and Drew Theological School. He has devoted himself to full-time ministry since 2019. As he has served Strousburg Faith, his dedication to the Gospel has touched numerous hearts. Happily married to Sarah and blessed with two beautiful children, Nashmia and Amir, Zim treasures his family life. A few of his favorite things are playing with his kids, savoring coffee, and nurturing his artistic side as an amateur musician/creative. Pastor Khan's warm and engaging presence cultivates a vibrant community where spiritual growth and authentic connections thrive among his congregation.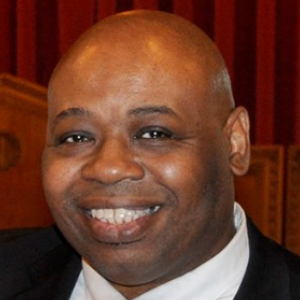 Robert L. Johnson appointed to Messiah UMC – Lafayette Hill
Rev. Robert L. Johnson is a Philadelphia native and a graduate of Morristown College and Albright College. He received his M.Div from United Theological Seminary and served as a pastor for several United Methodist churches in Philadelphia, including Simpson-Fletcher UMC, Mt. Zion UMC, and historic Tindley Temple UMC. He has a passion for working with at-risk youth and has helped create low-cost summer camps, choirs, drama ministries, after-school programs, and community partnerships to help young people gain employment and reach their full potential. He is a skilled preacher, teacher, and visionary.
Rev. Johnson has served on the PA Commission on Redistricting and the governor's Committee for Nonprofit and Community Partnerships. He is a member of several organizations, including Alpha Phi Alpha Fraternity Inc., The Black Empowerment Group, the NAACP, and The Interdenominational Pastors Alliance. He is married to Dr. Charnita M. Zeigler-Johnson and has two adult children. His favorite scripture is "I can do all things through Christ who strengthens me" -Phil 4:13.
---
March 19, 2023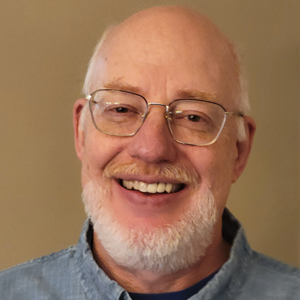 David Eckert appointed to Marshallton UMC
David Eckert, originally from Connecticut, discovered his calling to ministry while attending Calvary UMC in West Philadelphia. He received his theological education from Emory University in Atlanta and was commissioned as an Elder in 2000. He has served appointments at Conshohocken, Drexel Hill, Germantown First, and Lafayette Hill: Messiah. He also serves with the EPA Urban Commission and the Immigration Law and Justice Network.
David is married to Amy, a speech language pathologist in the Philadelphia Schools, and they have two young adult sons. He enjoys hiking, American history, music, and Philadelphia sports.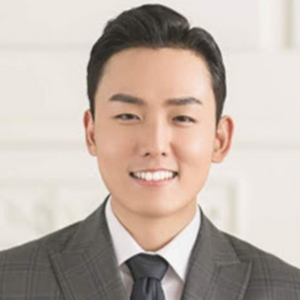 YoungHak Lee appointed to Paoli UMC
YoungHak Lee (he/him/his) is a passionate United Methodist minister who has spent 12 years in various ministries, including Army chaplaincy, campus ministry, youth and children's ministry. He has lived in South Korea, India, the Philippines, and the U.S. and received theological education from Drew Theological School and Yale Divinity School. He has been serving Trinity UMC in South Amboy, NJ since 2020. Witnessing the transformative power of the gospel firsthand, he strives to create a Christ-centered and Spirit-led faith community that embraces people of all backgrounds and beliefs. His ultimate goal is to spread the love of Jesus Christ and bring hope, healing, and transformation to people's lives.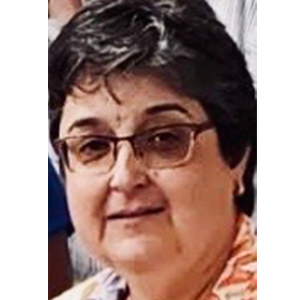 Alicia Julia-Stanley appointed to St. John UMC (Shamokin) in addition to her appointment to First UMC (Shamokin)
Alicia Julia-Stanley grew up in Puerto Rico and has been following God's calling for over 30 years. Her ministry passion is community, and she loves to learn new things. Recently, the Three Kings gifted her a Cricut cutting machine, and she's been enjoying making shirts, mugs, and gifts. Alicia finds healing power in singing praise, and she enjoys reading and writing poems, thoughts, and opinions. She also loves creating new words like "God-portunity" and traveling. Alicia and Joe will celebrate their 36th wedding anniversary in September, and they are proud parents of three adult children.
---
March 12, 2023
Manny Cruz appointed to Willow Street: Boehm's and Colemanville UMCs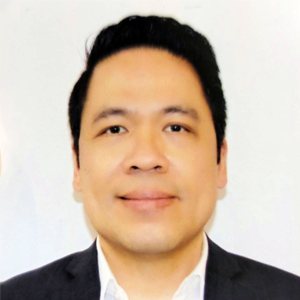 Manuel Paz Cruz was ordained an elder and became a full member of the Philippines Annual Conference East in 1998. His call to ministry came in 1990 while working as the Council on Ministries Program Director of his mother church, Taytay UMC. He received his theological training from Union Theological Seminary-Philippines and Drew University. In GNJ, he served two local churches in Jersey City, First Fil-Am UMC and Church of the Covenant UMC. Currently, he pastors Community UMC in Roselle Park and Roselle UMC in Roselle, New Jersey. Manny is passionate about inspiring and leading people to flourish in both their personal and communal life of hope, mercy, justice, and love. He is dedicated to growing the praxis of just and loving relationships with God and our neighbor, toward living a transformative Christ-centered life in the church, community, and Earth. Manny rejoices in God's precious gift of his one and only daughter, Charis.
---
February 26, 2023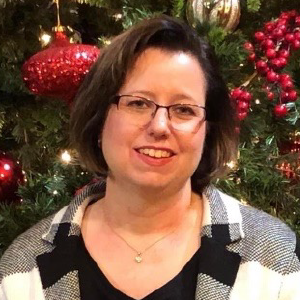 Deanna Marie Geiter appointed to Cornwall UMC
Deanna Geiter loves the Lord and seeks to share the love of God with everyone she meets. She received her call to ministry early in life, but finally responded while serving as a Music and Youth Director in her home church, Wesley UMC in Strasburg. She has served at Lebanon: St. Luke's UMC (2013-2017) and is currently serving at Lickdale: Trinity UMC since 2017. Beginning in July 2023, she will be serving at Cornwall UMC. Deanna is also an Assisting Elder for the West District and serves on several committees for the conference, including DCOM, ICARE, Congregational Development Team, and the PAC for CPE at Penn State Hershey Medical Center. She has also been playing in the Hershey Symphony Orchestra. Her calling is to guide persons to seek hope and meaning in their lives. Deanna loves music and plays several instruments. She has a very supportive husband, Robert, with whom they enjoy visiting amusement parks and walking on trails together.
---
February 19, 2023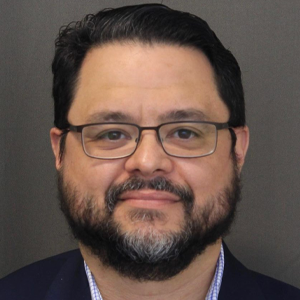 Derrick Gutierrez appointed to Covenant UMC – Lancaster
Derrick Gutierrez has been serving in pastoral ministry since 2015 as a bivocational pastor. He has served Terre Hill: St. Paul's, Lancaster: Community, and Colemanville UMC. In 2022, he completed his M.Div. at Lancaster Theological Seminary, and he also holds an MS in IT from UMUC and a BA in Physics from Franklin and Marshall College. With 26 years of IT experience, he has a strong background in technology.
Derrick and his wife Jezerel have been together for 30 years and have four adult children and one grandchild. Before his pastoral role, he served in various lay ministries at New Creation UMC in Lancaster. Currently, he serves on the West District Committee on Church Building and Location, the Conference Board of Benefits, and Small Church Network.
---
February 12, 2023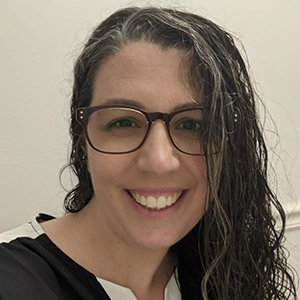 Stacy Gonzalez appointed to Grove UMC
From EPA to Nashville and back again, Stacy has had a wide variety of experiences and has gathered around the table with people from many different walks of life. With a commitment to justice and community engagement, Stacy values creating a community where all people are invited and included. She is passionate about dreaming up new and creative ways to be the church. Family- married to AJ and mom to Ellie (7yo) and Luke (2yo). Hobbies- sharing meals and escaping to the water. M.Div.- Vanderbilt Divinity School.
EPA Appointments- Orwigsburg: Salem.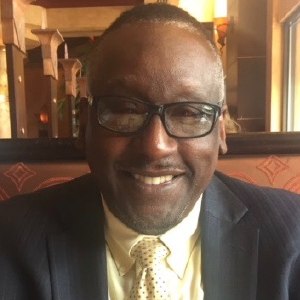 Quinten Wallace appointed to Lincoln Park – Community
Rev. Dr. Quentin Wallace began his ministry in 2003 and has served the following congregations- New Beginnings UMC, Reading PA; St. Matthews, Reading and Calvary UMC of Wyomissing. In 2015 Pastor Wallace was appointed to Covenant UMC in Lancaster. Beginning in July of 2023, he will assume the Senior Pastor role at Lincoln Park Community Church family in Reading. Pastor Wallace has served on a number of committees including DCOM, the CRCC team, and the ICare team. Currently serves on the Board of Ordained Ministry and as an Assisting Elder in the West District. Pastor Wallace is married to Dr. Brenda Ingram-Wallace and they have four children. Pastor Wallace enjoys drama, music, community outreach and most of all preaching the uncompromised word of the Lord.
---
February 5, 2023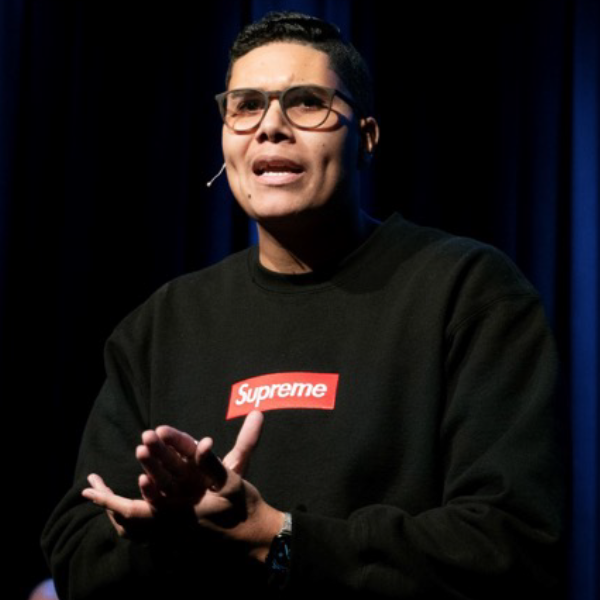 George Clash appointed to Washington Crossing UMC
George Matthew Clash was born and raised in central New Jersey. He came to know the Lord in the summer of 2010 at the age of 20 through a radical encounter with Jesus. Shortly after being filled with the Spirit he began teaching and preaching. His love for the Lord and the word led him to pursue Biblical Education. He received his undergraduate in Biblical Studies from Cairn University and his M.Div from United Theological Seminary. George and his wife Nicole are passionate to see the body of Christ walk in the fullness of the Spirit being equipped for every good work.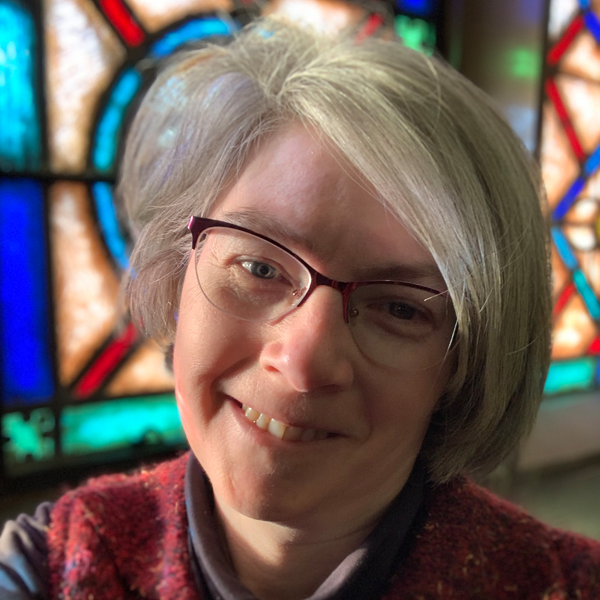 Tamie Scalise appointed to Ardmore UMC
Pastor Tamie worked as a public school teacher before resigning to pursue her call to ministry. In 2020 she was ordained as an elder. Tamie began her pastoral career as an associate pastor at First United Methodist Church of Germantown (FUMCOG). From there, she returned to serve her home church, Calvary UMC of Mohnton. In addition to her missional work in Haiti, Tamie serves on many committees: Whites Confronting Racism, Committee on Religion & Race, Economic Justice Council, CR/CC Trainer, and South District DCOM. With both of her children in college, Tamie enjoys yoga, hiking, and writing poetry.